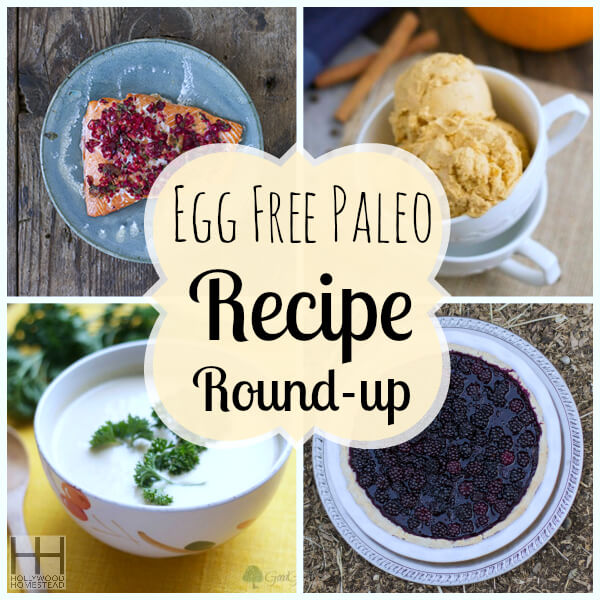 Having an egg sensitivity is challenging!  Eggs are a fast versatile protein and a great binder in dishes.
When you first go paleo and kick your oatmeal to the curb it seems almost too easy!  Have bacon and eggs! Scrambled eggs, sunny side up, whatever you want.
All these years you thought you were being good ordering an egg white omelet with whole wheat toast when you should have been ordering 4 egg yolks and all, hold the toast.
That all sounds wonderful, until you realize you have a sensitivity to eggs which is more common than you may think.
How do you know if you have an egg sensitivity?
Symptoms include skin irritations (rashes, hives, acne), joint pain, fatigue, digestive distress among others.
If you are suspecting you have an egg sensitivity or allergy the best and most inexpensive way to effectively test it is to simply remove eggs from your diet for 30 days (ok, at least 2 weeks, you can do it!) and then reintroduce them and see how you feel.
Ideally, everything else being equal (other foods, stress, sleep etc) you should be able to tell the first day or 2 of reintroduction depending on the level of your sensitivity.
Also, for people with autoimmune diseases, which unfortunately are more and more common these days, eggs, especially the egg whites, are often problematic.
Some people do ok consuming just the yolks but if you're just starting on the autoimmune protocol I would strongly suggest you avoid eggs altogether for best results. So, back to the issue of egg sensitivity.
UPDATE: 
Good news! There is now a food sensitivity test that you can order directly without a doctor's order! While I'm a HUGE fan of having a doctor's guidance, I understand the need to know whether you have a food sensitivity before investing in a practitioner.
What on earth do you eat for breakfast or otherwise if you can't have eggs on your paleo diet? I've rounded up some awesome egg-free recipes from my site and my friends' sites for you!  Several of these sites are completely egg free and some are even completely autoimmune protocol friendly.
My advice in a nutshell: leftovers are your friend.
Egg-Free Paleo Recipe Roundup
Meat and Fish Egg-Free Recipes

Fruit and Veggie Egg-Free Recipes

Egg-Free Dessert Recipes

Egg-Free Baked Treats
Silky Banana Bread Bites from 20 Something Allergies
Need even more egg-sensitivity recipe ideas?  Check out these 2 books that are completely paleo and completely egg free.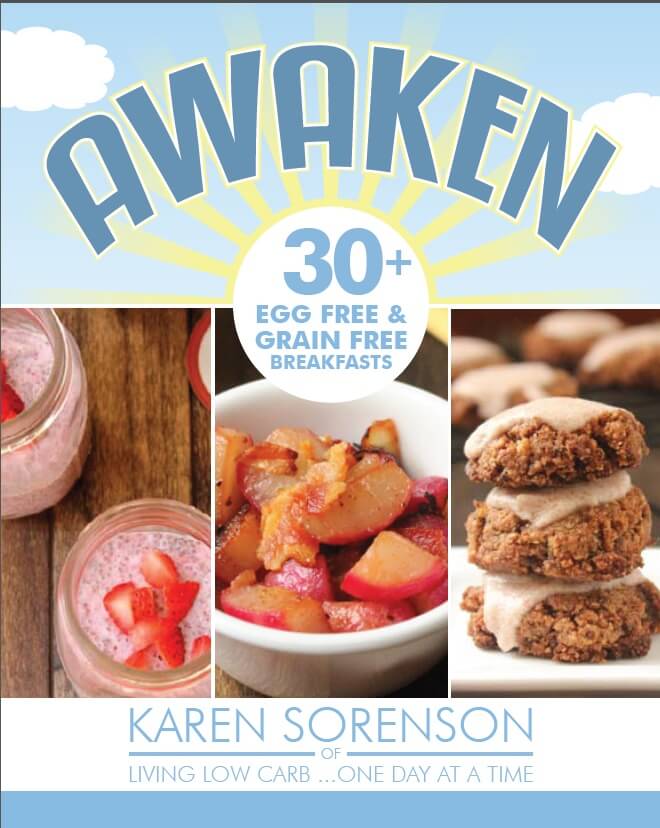 and The Autoimmune Paleo Cookbook is a completely Autoimmune Protocol friendly (which means it's egg free as well) cookbook by my friend Mickey of Autoimmune-Paleo.com.

Do you have an egg sensitivity? What are your favorite egg free paleo recipes?  Feel free to link below!
The following two tabs change content below.
Sylvie McCracken is a former celebrity assistant in Hollywood turned full time entrepreneur currently living in Ashland, Oregon with her kids. She writes about treating and preventing health conditions with real food and natural remedies, as well as anything else she feels like writing about because she's a rebel like that. ? he also mentors health professionals turned entrepreneurs on her other site, SylvieMcCracken.com
Latest posts by Sylvie McCracken (see all)