Do you feel "blah" all the time?
Are You carrying some extra weight you just can't shake?
Maybe you're tired of multiple allergies and random pains. Maybe you've been to ALL the doctors – and nothing's helped.
We've been there, too.
And we can help.
Hollywood Homestead® is a healthy lifestyle community committed to helping you live the empowered, energized life you dream about.
We're your #1 stop for tips and recipes to help you transform your diet, beauty, and gut health.
How did we get into all this?
Hollywood Homestead® started when founder Sylvie McCracken had a major breakthrough in her own health journey.
Sylvie used to be sick – really sick. But now? Well, the before and after photos speak for themselves.
After visiting multiple specialists and doing a staggering amount of research, Sylvie discovered a path to holistic recovery.
Now, it's your turn.
Hollywood Homestead® is passionate about helping YOU
reach the same breakthrough Sylvie did.
We offer a library of ebooks that deliver Sylvie's hard-won knowledge in easy-to-read, action-oriented content. These books have already helped thousands of people on their path to health.
Our most popular ebooks are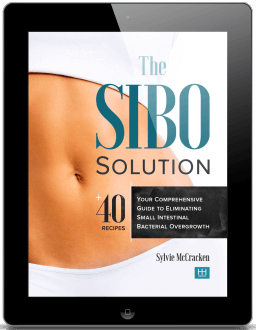 The SIBO Solution
Your Comprehensive Guide to Eliminating
Small Intestinal Bacterial Overgrowth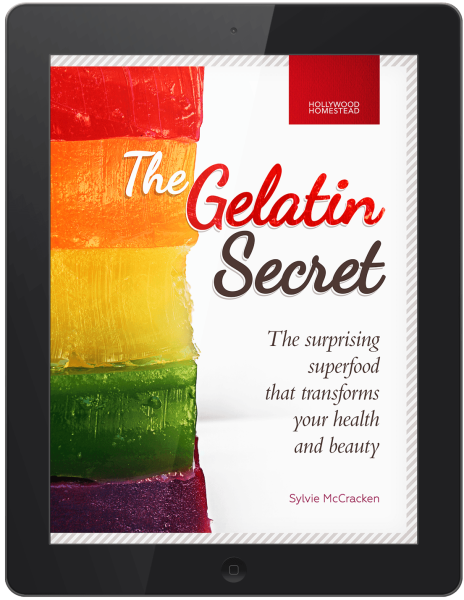 The Gelatin Secret
The Surprising Superfood that
Transforms your Health and Beauty
Are you done with bloating, cramping, and just-ok living?
Are you ready to step into a healthier, more whole version of YOU?
Then let's get started.
Plus, stay tuned for weekly emails with health-maximizing research, tips, and discoveries!
AND MANY MORE..