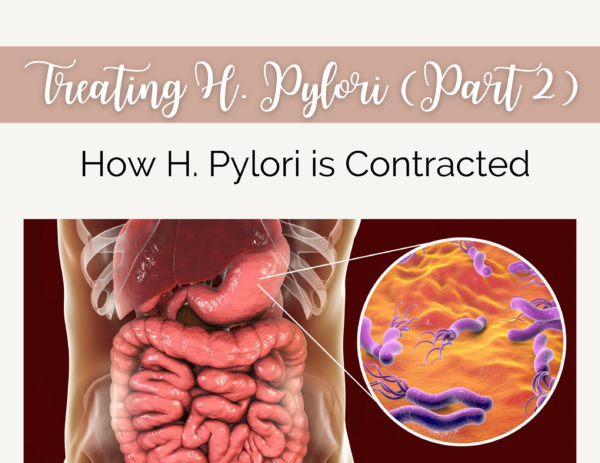 (This post is part of a series on Treating H. Pylori. Wondering what H. Pylori even is? Read our first blog post in the series – "What is H. Pylori?") 
If you have been reading up on H. Pylori, you probably already know that this bacteria is very common. Up to 75% of people have this bacteria within their stomach and digestive system! This leads many people to ask the question how we got here. How is H. Pylori spread? Can we prevent its spread, or is it natural?
Fortunately, there are ways to set yourself up so that you don't continue to contract and spread this dangerous bacteria. Research on H. Pylori is still continuing to shape the way that we test for, treat, and eliminate H. Pylori. It has been less than 40 years since a strange experiment helped scientists connect this bacteria to stomach and duodenal ulcers! Continue to educate yourself as updates are made. 
Ways That H. Pylori Is Contracted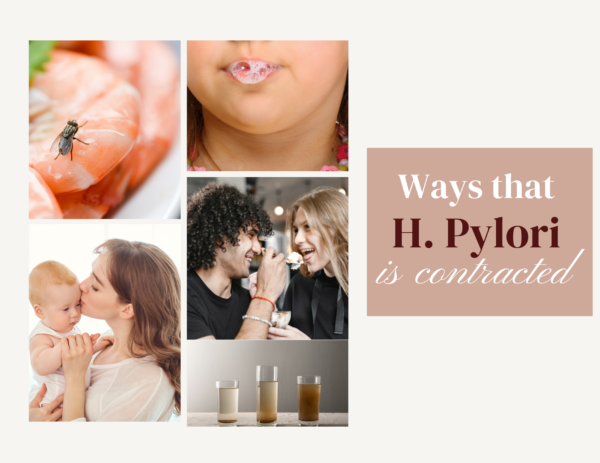 Contaminated food
Contaminated water
Sharing utensils
Sharing dinner plates or cups
Swapping saliva or kissing
Through spread of fecal matter
Coming into contact with vomiting or gastric juices
Mother to child
This means that meat or milk may be infected and cause the spread of H. Pylori. Kissing a partner or washing the hand of someone who did not wash their hands after touching fecal matter could cause an infection. Simply sharing plates at the dinner table could cause H. Pylori, which causes gastrointestinal conditions in around 30% of the people it infects. 
Keep in mind that these methods are still being tested. Research says that "the transmission route is not clear yet; the person-to-person transmission, especially within the same family appears to be prevalent, but also environmental contamination is possible." As of right now, there is no one form of H. Pylori transmission that is more common than another.
What Contributes to the Spread of H. Pylori?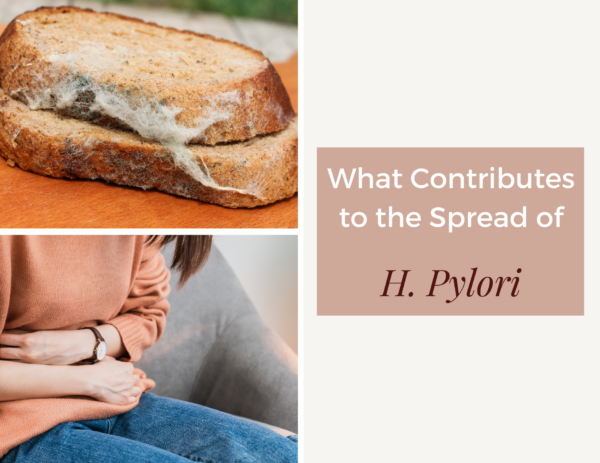 We may not know the exact transmission routes yet, but research has shown what factors increase the likelihood of contracting H. Pylori. In general, rural developing areas are twice as likely to spread H. Pylori than urban developing areas. Poor hygiene, crowded conditions, and untreated food and water can increase the likelihood of H. Pylori contraction. Studies also show that transmission is likely to happen from parent to childhood or throughout households, so it's less likely that you will contract H. Pylori by attending a crowded party or eating out at a restaurant. 
Ways to Prevent the Spread of H. Pylori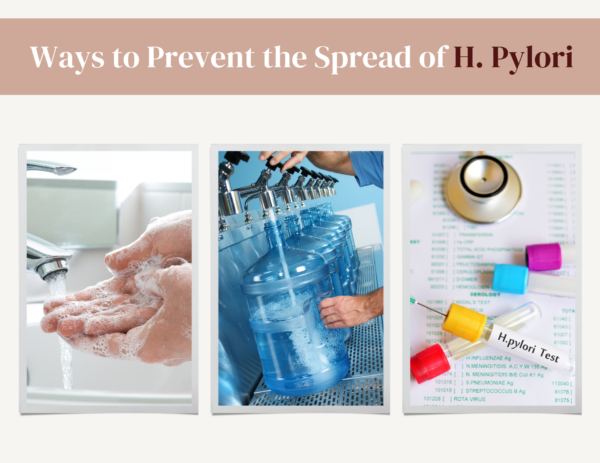 Wash your hands. Poor hygiene sharply increases the risk of spreading H. Pylori (and a whole lot more!) At this point, you probably already know that 20 seconds of washing your hands will give you the best chance at killing harmful bacteria that you may have picked up while cooking, traveling, or interacting with people.
Purify water. My water filter was worth every penny. I've brought the countertop Berkey filter with me to every house I've lived in! (I moved from the Middle East and back – and brought the Berkey filter with me every time.) The filters last for about a year and your water undergoes reverse osmosis. I couldn't recommend it more!
Get tested for H. Pylori. If friends or family members are experiencing complications from H. Pylori, consider getting a test. Breath tests make it easy to determine whether you have this bacteria in your stomach and digestive system.
Get your H. Pylori breath test here. 
Treat H. Pylori. If it turns out that you do have H. Pylori in your system, eliminate it! Getting rid of H. Pylori will prevent others from contracting the bacteria and potentially experiencing ulcers or other symptoms. Treating H. Pylori has never been easier!
Can You Get H. Pylori After You Have Treated It?
It is possible to get H. Pylori again after you have treated the bacteria. In most cases, however, the bacteria causes symptoms because it was not fully eradicated. When treating H. Pylori, be sure to continue taking breath tests to ensure negativity and prevent recrudescence.
Eliminate H Pylori Easily With Matula Tea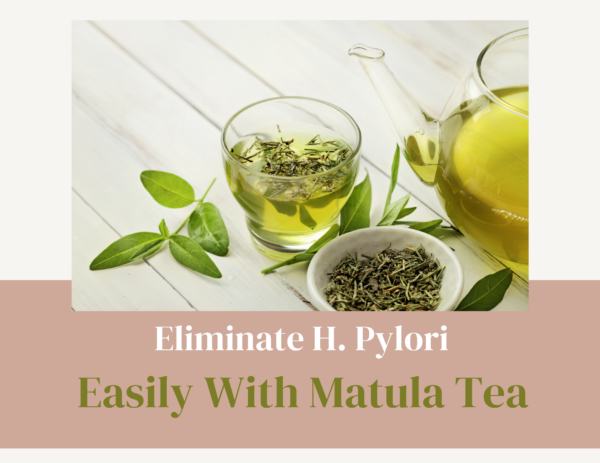 Want to eliminate H. Pylori once and for all? You can with a single purchase. Drinking one cup of matula tea in the morning and one at night (on an empty stomach) can eliminate H. Pylori and prevent recurrence. This tea can even help to heal the symptoms of H. Pylori and reverse the damage done by this bacteria.
***You can buy Matula Tea here.***
Have you contracted H. Pylori? Has your household tested for the presence of this bacteria in their bodies? Let us know below.
The following two tabs change content below.
Sylvie McCracken is a former celebrity assistant in Hollywood turned full time entrepreneur currently living in Ashland, Oregon with her kids. She writes about treating and preventing health conditions with real food and natural remedies, as well as anything else she feels like writing about because she's a rebel like that. ? he also mentors health professionals turned entrepreneurs on her other site, SylvieMcCracken.com
Latest posts by Sylvie McCracken (see all)