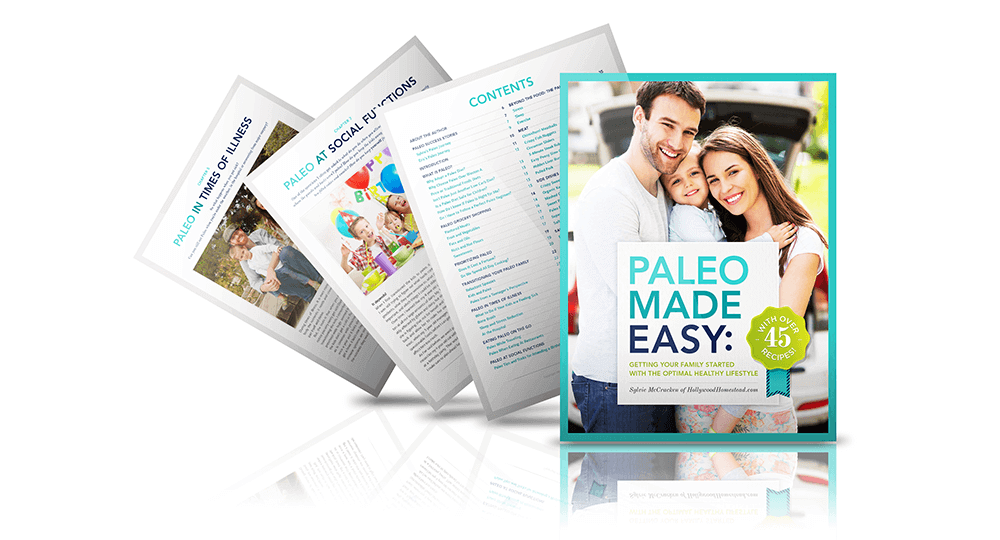 Paleo

Made

Easy:
Getting Your Family Started With The Optimal Healthy Lifestyle
For Busy Families Who Want To Transform Their Health and Weight Quickly And Easily!
Why Most Diets Don't Work and Never Will
And How To Get Visible Permanent Results With A Paleo Lifestyle
If you'd like to get answers to almost any Paleo lifestyle question.
If you'd like a complete and definitive guide that shows you exactly how to get started, sustain and transition your entire family over to a lifestyle that is gaining massive momentum because of its huge health benefits.
If you'd like to naturally detox your body, boost your energy levels, improve your skin, nails, teeth and transform your body using over 45 delicious nutritional recipes so that you no longer struggle to lose that stubborn weight that keeps bouncing back, then this may be the most important message you read.
Now you can get answers to practically any Paleo question you have in seconds:
"Why adopt a Paleo Lifestyle?" you ask when you hear about a tempting new way to lose weight and gain health.
"What foods should I buy and what should I avoid?" you ask when you'reconfused about what to shop for.
"What are some quick and easy meals, recipes and snacks I can make?" you ask when you are pressed for time and money.
"How do I transition over a reluctant spouse and kids?" you ask when the idea to go Paleo isn't immediately embraced.
This is Just the Beginning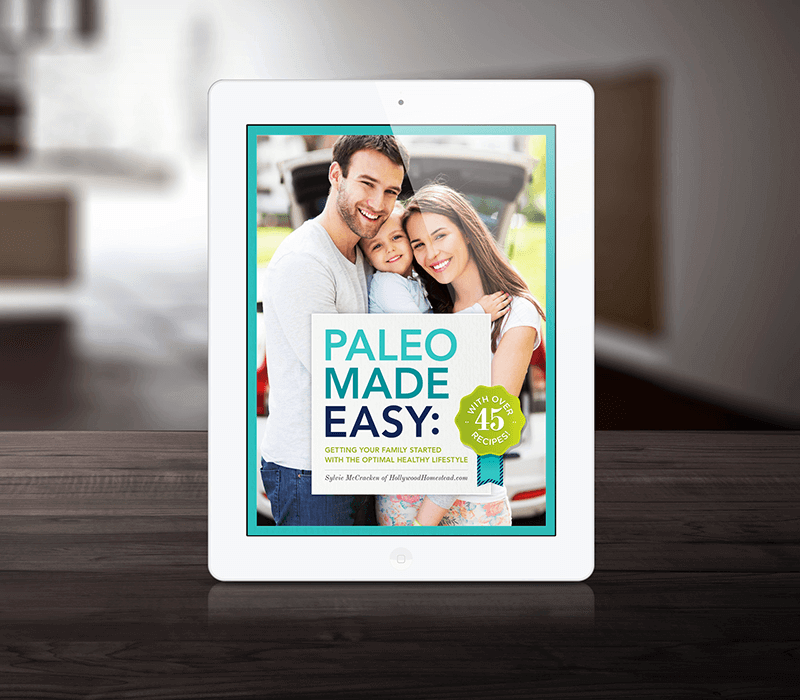 Here for the first time is the simple and precise information and recipes required to make a switch to a Paleo Lifestyle – from your first day creating a meal through to those moments where you are wondering what to do because you are busy. Plus, time-tested tips that get you through every type of challenge you might face.
It doesn't matter if you're single or have a large family, whether you know a thing or two about Paleo or a complete beginner – with this single guide you'll have proven answers right at your fingertips – anytime you need them.
Picture yourself actually following a plan…a plan proven by countless people … and enjoying really delicious Paleo meals for the first time.
Imagine the swelling confidence and sense of wellbeing at finally KNOWING and TAKING the steps that work – the steps leading you to greater health. Getting started with a Paleo Lifestyle has just got even easier.
Forget Endless Confusion
Over where to begin, how to make it work even when you are pressed for time, at social gatherings or traveling.
Don't Spend a Fortune
Replacing food you have in the cupboards, or purchasing overpriced organic food from stores, as I provide proven ways to do it all without burning a hole in your pocket.
Say Goodbye to Expensive Pain Medication & Lotions
You are about to experience what our ancestors knew about a cleaner way of eating. No more expensive medication for joint pain, headaches, acne and common skin problems.
Avoid the Common Tug of War with Kids
No more will you deal with tantrums from your kids over eating healthy. I will show you the exact steps I took with mine to make it a painless transition — from the youngest child to a teen.
Never go on a Yo-Yo Diet Again
Because your body will no longer experience the common feast or famine response that give you sugar cravings, as these delicious recipes will leave you satisfied.
Getting straight, honest answers from someone who has experienced all the bumps and challenges that come through making the switch is critical if you really want to transform your health and weight through mouth-watering Paleo dishes in the shortest possible time.
Make Your Life Healthier and Easier. Buy the book Today.


Who Am I and Why Should You Listen?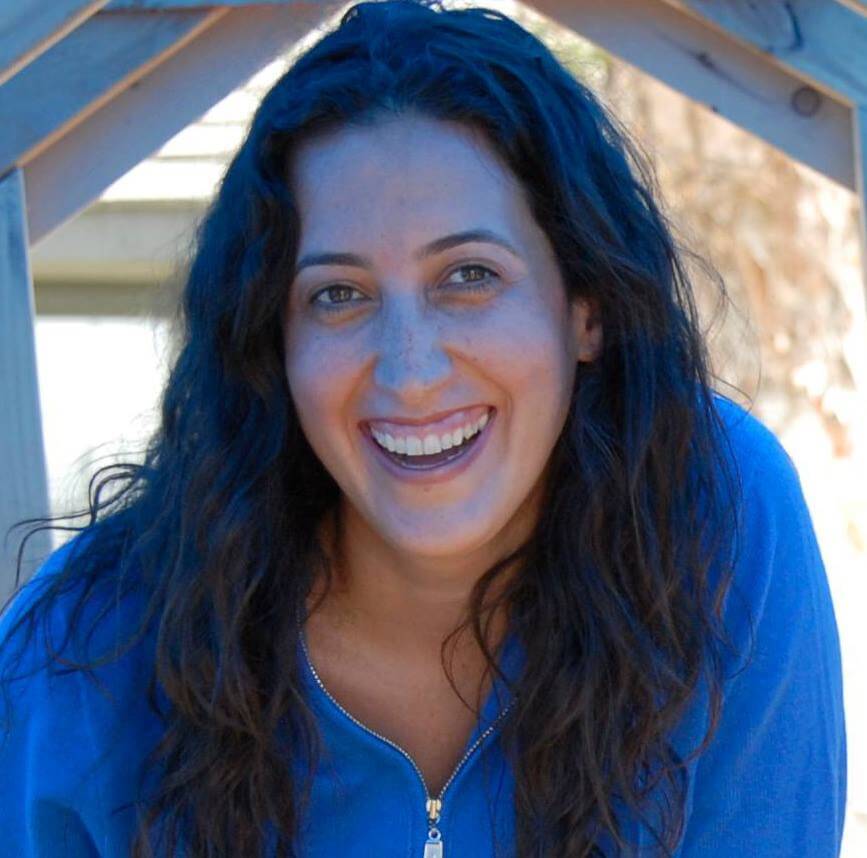 By now you might be asking yourself, why you should listen to me and what makes me an authority on helping men and women repair and restore their health with a Paleo Lifestyle?
Good question!
Here's the answer.
My name is Sylvie McCracken. Besides being an ordinary mom with 3 kids, holding a full-time career as a celebrity personal assistant, I'm also a Paleo enthusiast, a blogger and the author of the hugely successful books, Paleo Made Easy and The Gelatin Secret.
Both have helped thousands of men and women positively change their health. In fact the same insights and lifestyle changes found inside are the reasons why my husband and I were able to lose 60lbs each.
After an exhaustive search, trial and error, and spending countless hours wading through information on Paleo, I quickly discovered what does and doesn't work
I want to help you avoid that.
That's why I created the most comprehensive book on Paleo, its benefits, its usage, and simple ways to include it in your diet. I've gone through all the hard work of testing it out and sharing all the essential facts, recipes and insights that you could ever need, so you don't have to learn by trial and error. Make Paleo easy on yourself, buy the book today.
Paleo Made Easy: Getting Your Family Started with the Optimal Healthy Lifestyle
In this in-depth, comprehensive guide you will receive specific step-by-step directions that both my husband and I used to lose 60lbs with full color photos showing you exactly what you should do from the moment you stop reading it to the day you enjoy your first Paleo meal.
Packed with over 45 delicious recipes and practical advice that you can apply immediately you will have everything you need to heal, restore and rebuild your body from the inside out.
I literally pull back the curtain on how to make it work for busy women who juggle traveling, work and kids. From the kitchen to the grocery store, I have taken everything I have gained from over two years and put it to use. Demonstrating once and for all, that a Paleo lifestyle can work even for those who are resistant to change, but know they need to.
If your body is crying out … I am handing you quick and easy recipes that are packed with healing qualities to enrich the body with exactly what it needs. Nutritional recipes that don't leave you hungry, don't cost a fortune, are quick and simple to make and taste fabulous — even children are surprised at how delicious they are.
And here's the best part: Your body cycle, weight, blood sugar levels, bags under your eyes, teeth, nails and skin will feel and look better for it — I guarantee you that!
In fact you will feel and see visible results within as little as two weeks to thirty days.
Just think. You'll have the answers to all the most common questions that people have in less than it takes you to enjoy the weekend. This way there's no waiting around at your local bookstore or taking some Paleo course or workshop which can run you up in the hundreds and take up your valuable time.
Every question is answered for you. Now anyone can get started with a Paleo Lifestyle — it's easy!
In fact it's why owners of this book have such a high success rate (and why you will too!) Because it's a lifestyle change, not just another diet.
Ready for a Lifestyle Change? Buy the book Today.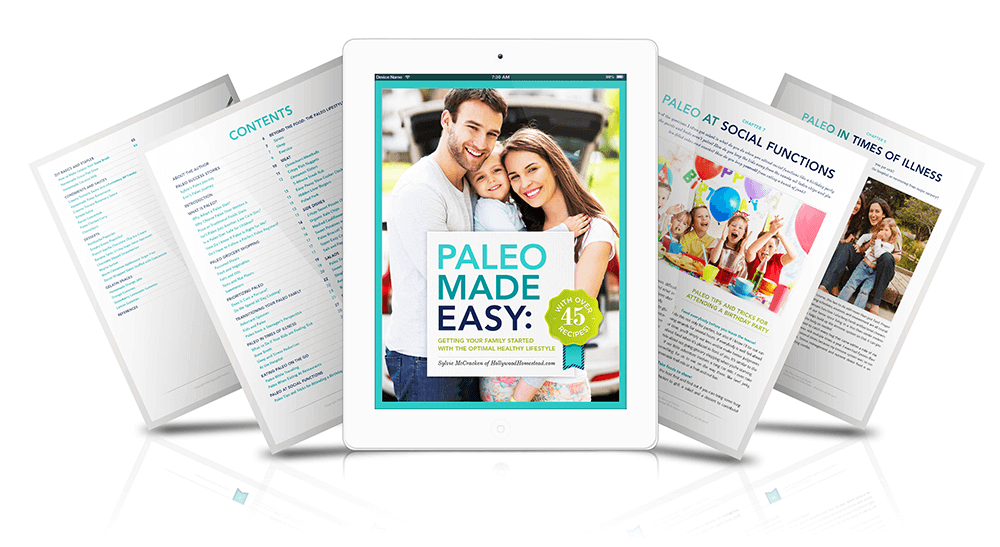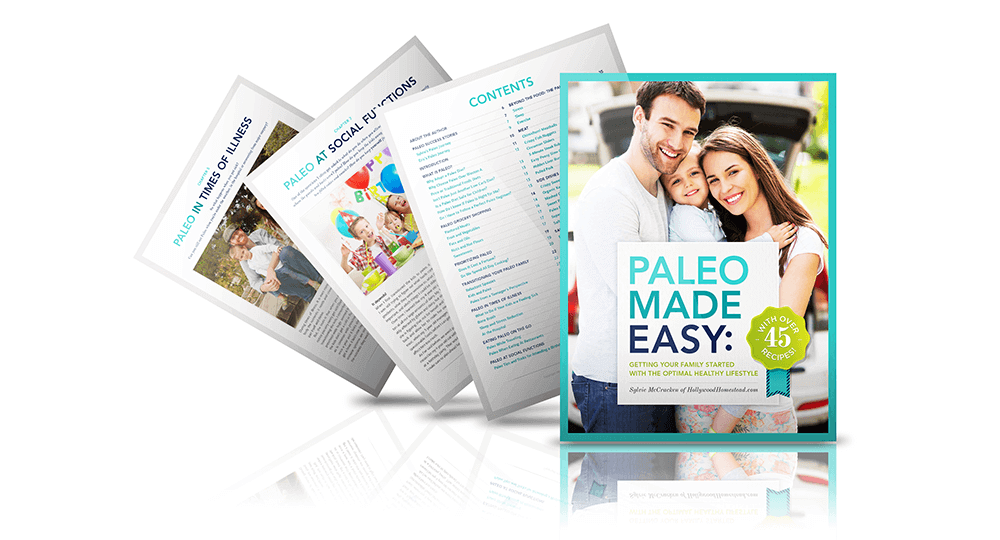 Here's a bird's eye view of what you'll learn inside this definitive book:
Sylvie's Paleo Journey
Eric's Paleo Journey
Introduction
What is Paleo?
Why adopt a Paleo Diet?
Why choose Paleo over Weston A?
Price or traditional foods diets?
Isn't Paleo just another low carb diet?
Is a Paleo Diet Safe for Children?
How do I know if Paleo is right for me?
Do I have to follow a perfect Paleo regimen?
Paleo grocery shopping list
Pastured Meats
Fruit and Vegetables
Fats and Oils
Nuts and nut flours
Sweeteners
Prioritizing Paleo
Does it cost a fortune?
Do we spend all day cooking?
Transitioning your Paleo family
Reluctant Spouses
Kids and Paleo
Paleo from a teenager's perspective
Paleo in times of illness
What to do if your kids are feeling sick
Bone broth
Sleep and stress reduction
At the hospital
Eating Paleo on the go
Paleo while traveling
Paleo when eating at restaurants
Paleo at social functions
Paleo tips and tricks for birthday parties
Beyond the food: The Paleo Lifestyle
Stress
Sleep
Exercise
7 Meat dishes
7 Side dishes
5 salads
7 fermented foods and beverages
DIY Basics and staples
How to make gelatin-rich bone broth
Homemade grass-fed Ghee
Homemade Coconut Milk
7 Condiments and sauces
8 Deserts
4 Gelatin snacks
And much more
Sneak Peak of What You'll Learn
Personal insights into how i lost over 65lbs with a Paleo lifestyle
A saner, healthier way to lower your blood sugar levels
Natural solutions to soothe sore joints, improve your eyesight, reduce bags under your eyes, strengthen nails and teeth
A proven way to end rollercoaster weight gain and gain your confidence back
Answers to why you've been feeling sluggish and hungry all the time and how to take back control
Why even beginners and busy women are able to painlessly adopt and transition into the Paleo lifestyle
The health secrets that our ancestors knew about nutrition and how to take complete advantage of them without spending a fortune
Fast ways to boost your immune system when faced with illness or stuck in the hospital
Key strategies that you can use to sustain the Paleo lifestyle when traveling, at social functions, restaurants and when things don't go to plan
A no-nonsense guide to what a Paleo lifestyle is, what it includes and what it doesn't
The real reasons why you should consider changing to a Paleo lifestyle (it's not just another diet)
How and where to buy pastured meats, poultry and eggs at rock-bottom, very affordable prices
My quick-start guide to buying clean fruit and vegetables and which ones you should avoid because of pesticides
An incredible easy "buyers list" for fats and oils, nuts and nut flours, and sweeteners
4 step proven to work guide to make room for Paleo in your budget and schedule even when you are tight for money and time
Simple 5 step "transition the family" guide with the least amount of resistance and griping
5 ways that work almost like magic to get your kids to adopt the Paleo lifestyle
A surprising look at the Paleo Lifestyle through the eyes of a teenager
How to fully embrace the Paleo lifestyle and 8 ways to defeat the common effects of stress
Over 45 quick and simple Paleo meals, side dishes, deserts, beverages and snacks that are mouth-watering and leave you satisfied
And much, MUCH more …
What Other Readers are Saying
"When you first open Hollywood Homestead's Paleo Made Easy, your apprehensions about trying Paleo will melt away. Sylvie's constructed a resource packed with time-saving tips, delicious recipes and real world advice about going Paleo that'll leave you feeling confident about embarking on this healthy way of eating (and life)! I found the personal stories interwoven in this book so motivating and anyone with a family will be inspired by how Sylvie and her family not only eat Paleo but also thrive."
"This is your one-stop resource for making Paleo successful and more than just a temporary diet! Paleo Made Easy is an incredible resource for someone who is ready to transition their diet to eating Paleo, yet feels overwhelmed with questions. Sylvie McCracken gives you practical ways to make Paleo more than just a diet, but a way of life. You will find information on how to grocery shop, how to eat Paleo on-the-go, many, many recipes, and how to transition a family – a task that can seem daunting. I feel confident recommending this book to anyone interested in Paleo yet overloaded with questions on how to start."
"Paleo Made Easy is an excellent resource for anyone looking to start the Paleo diet! Sylvie is sincere in her desire to help others learn about the Paleo lifestyle. She provides practical advice through a personal lens, making her content both informative and interesting. This guide includes many tips and tricks to make for an easy transition into Paleo living. I highly recommend this book to anyone who is interested in following a Paleo template, including those who may have reservations or questions regarding this diet."
It's Your Turn to Reap the Benefits! Buy the book Today.


At Last, Here's The Most Comprehensive Easy-To-Follow Guide on Paleo for Absolute Beginners
As you can see there's so much useful knowledge in here — you'll be referencing this book over and over again every year to friends, family and for your own purposes.
Just count up the value here. If you were going to try to find the same information elsewhere it might take several volumes of different books and you still probably wouldn't have everything here. However, this entire Paleo Made Easy guide is conveniently available for you day and night for only $24.97 (This price may increase after this introductory Internet offer is over. So order now!)
And the best part is: It's available to you right now as an instant download! As soon as you place your order through my safe and totally secure server you'll have immediate access without delay. Don't worry, downloading "Paleo Made Easy" is very simple. Even if you're a bit of a computer newbie you'll have no problem. You can view it on a Mac, PC or tablet, which means you'll be able to read it while on the go.
I know you'll find this Paleo book absolutely indispensable for all your Paleo questions and concerns – but I understand you still might be skeptical. That's why, I ask you to see for yourself and try everything entirely at my risk. Here's how it works…
You Can't Lose With Our 100%, Ironclad, "No -Hassle-No-Risk" Money Back Guarantee
You satisfaction is important to me… If you aren't 100% happy with Paleo Made Easy, just let me know within 30 days… and I will refund your money, no questions asked!
I say "No-Hassle-No-Risk" because even if you decide to get a refund you still get to keep "Paleo Made Easy". I know this is a risk I am taking, but that's a risk I'm willing to take, so that you don't have to worry.
What I'm saying is, don't decide now if this product is for you. Just get it and try it out. I promise this information is unlike anything you'll find in those generic Paleo books. However, again, if for any reason (or no reason at all) you're unhappy or dissatisfied with this information you can get every dime of your money back under my no-loopholes guarantee. No questions asked no hard feelings and no hoops to jump through.
So you have nothing to lose and everything to gain.
Is that fair or what?
Go ahead and grab this invaluable resource that busy women turn to when they're baffled, frustrated with yo-yo diets and are looking for a proven way to transform their health. Your body will thank you, and when you introduce these recipes to your family, so will your family. Pretty soon your friends and neighbors will notice the difference, compliment you on the way you look, just as mine did.
And who knows, maybe they will even ask for your advice!
What More Are You Waiting For?


Go ahead — order now while you're still thinking about it!
I am confident the Paleo Made Easy WILL WORK FOR YOU once you begin applying the practical advice, recipes and approach found inside.
Sincerely,
Sylvie McCracken
Author of Paleo Made Easy.
P.S. Now it's time for you to decide to experience your own transformation. Know that you are making the best decision you can when you order today.
You're deciding to protect your heart, mind and body, including your family, as well as ending the rollercoaster weight problems and helping your body get in the best shape of your life for decades to come.
P.P.S. Remember, I'm personally guaranteeing for a full 30-days that if you follow the steps I've presented inside The Made Easy and eat the recipes I recommend and apply my simple approach… then you'll you will boost your energy, shed the weight, improve your mood, clobber joint pain and even heal cavities without dentistry. A Paleo Lifestyle is that effective!
Buy Paleo Made Easy!