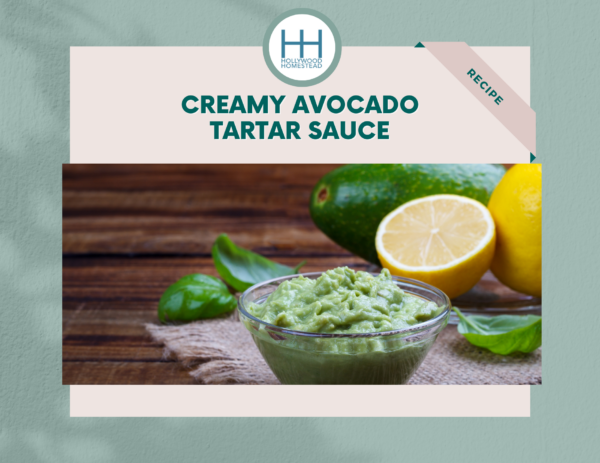 The tartar sauce you buy in the stores is loaded with creepy and downright-unhealthy ingredients: soybean oil, corn syrup, artificial flavors, chemical preservatives, and more. Did you know making your own condiments isn't actually difficult? Also, when you make your own condiments, it also gives you a chance to sneak in superfoods — like the nutritious bacon fat in this recipe (yep, you read that right! Bacon fat is GOOD for you!!!)
This homemade avocado tartar sauce recipe is really creamy, easy to make, and will last for about one week in the fridge.
Avocado Tartar Sauce Recipe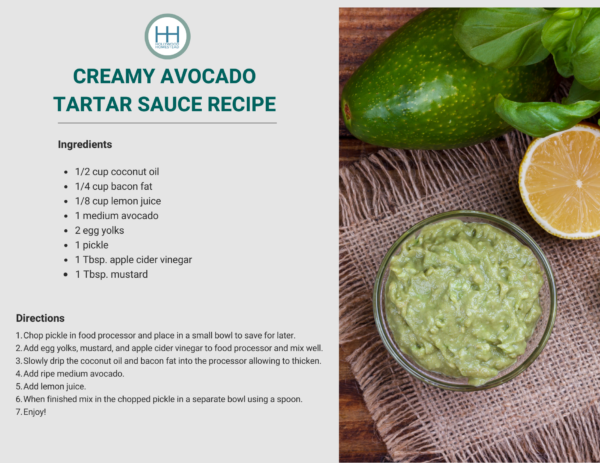 Ingredients:
Directions:
Chop pickle in food processor and place in a small bowl to save for later.
Add egg yolks, mustard, and apple cider vinegar to food processor and mix well.
Slowly drip the coconut oil and bacon fat into the processor allowing to thicken.
Add ripe medium avocado.
Add lemon juice.
When finished mix in the chopped pickle in a separate bowl using a spoon.
Enjoy!
This tartar sauce goes great with fish and chips.. If you like this recipe, you might also like my recipe for homemade baconnaise and homemade ketchup.
Want more healthy condiment recipes? In my eBook, The Paleo Survival Guide, you can find dozens of grain-free, dairy-free, paleo recipes — including lots of healthy condiments and sauces.
The following two tabs change content below.
Sylvie McCracken is a former celebrity assistant in Hollywood turned full time entrepreneur currently living in Ashland, Oregon with her kids. She writes about treating and preventing health conditions with real food and natural remedies, as well as anything else she feels like writing about because she's a rebel like that. ? he also mentors health professionals turned entrepreneurs on her other site, SylvieMcCracken.com
Latest posts by Sylvie McCracken (see all)