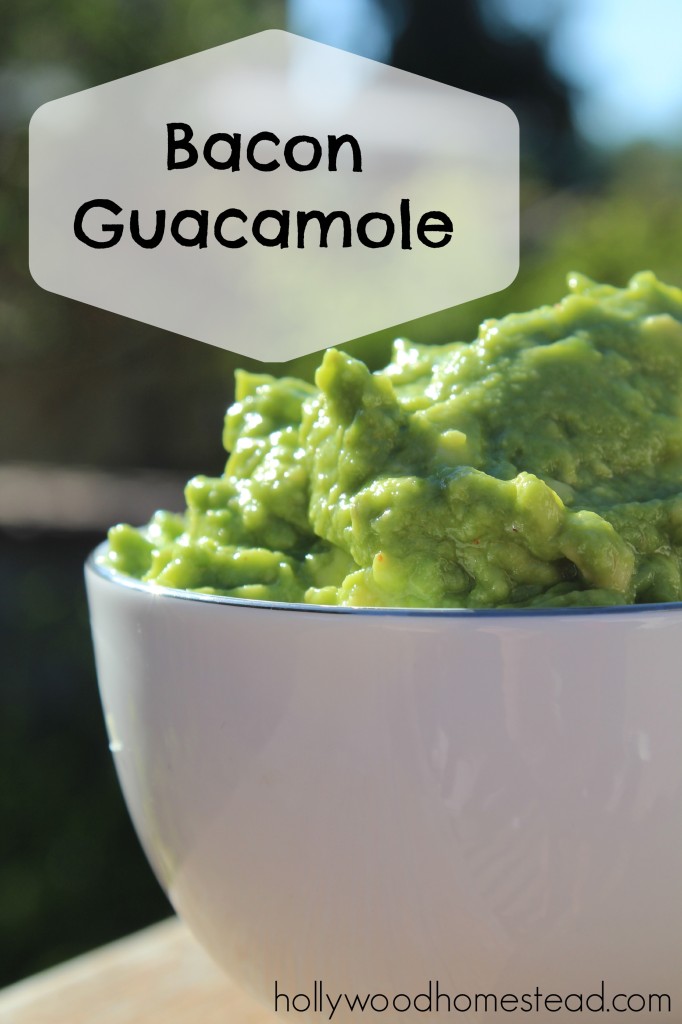 Some days we get lazy and just mash some avocado and call it guacamole 🙂
Other days we get crazy and start tossing stuff in it, like bacon fat! Why not! (It's pastured bacon of course) This recipe for paleo guacamole with bacon fat is delicious and healthy to boot.
What you will need:
Directions:
Cut avocados into small chunks and place in a large bowl.
Mince garlic and add.
Chop tomato and onion finely and add.
Add juice from 1/2 lemon.
Heat bacon fat in a small pan until liquid and add.
Add 1 tsp. sea salt.
Mash mixture and mix well.
Enjoy! We love to dip sliced jicama in it!
Do you use any crazy ingredients in your paleo guacamole?
This post is featured in Food Renegade's Fight Back Friday
The following two tabs change content below.
Sylvie McCracken is a former celebrity assistant in Hollywood turned full time entrepreneur currently living in Ashland, Oregon with her kids. She writes about treating and preventing health conditions with real food and natural remedies, as well as anything else she feels like writing about because she's a rebel like that. ? he also mentors health professionals turned entrepreneurs on her other site, SylvieMcCracken.com
Latest posts by Sylvie McCracken (see all)