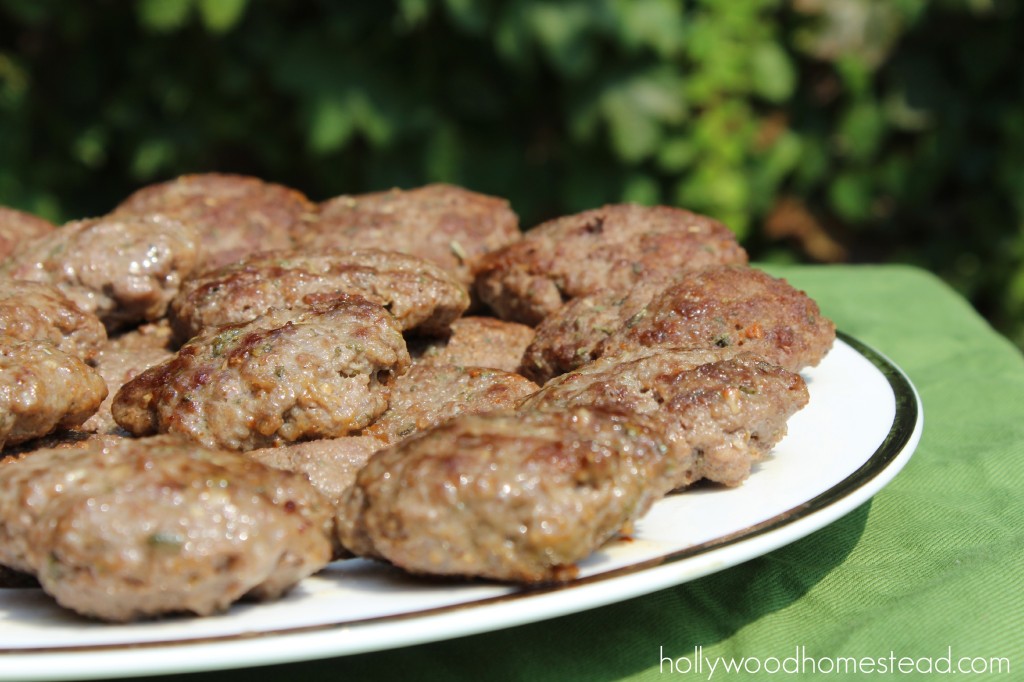 We eat a lot of grass fed ground beef around here.  Mostly, because its affordable ($5/lb from our local farmer's market) and also because its versatile.   In this post I shared where we buy our groceries.  I'll have to update it every few months as I find new farmer's and vendors I love.
Keeping it interesting often has to do with switching up the spice combos!
We try to make big batches of food when we can so we limit the clean-up process during the day.  It saves us time and energy.  Why do it 3 times when you can do it once?  Note this paleo recipe is for 25 breakfast sausages! Perfect to freeze for the rest of the week.  For more batch cooking ideas check out this post. 
Ingredients: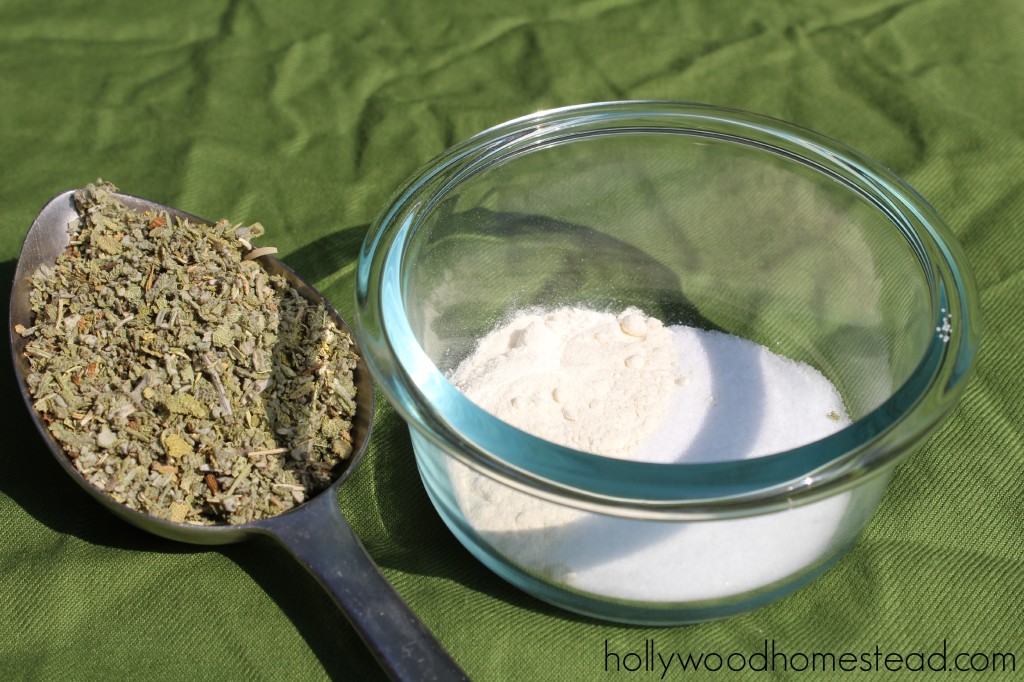 Directions:
In a large bowl mix your beef, sage, salt and onion powder until everything is combined evenly.
Form smallish hamburger patties with your hands.  They are saltier than a hamburger would be so you don't want to make them too big.
With your stove on med/high, melt your fat of choice (we love bacon fat for the added flavor).
Fry the sausages for about 5 min on each side.
Enjoy!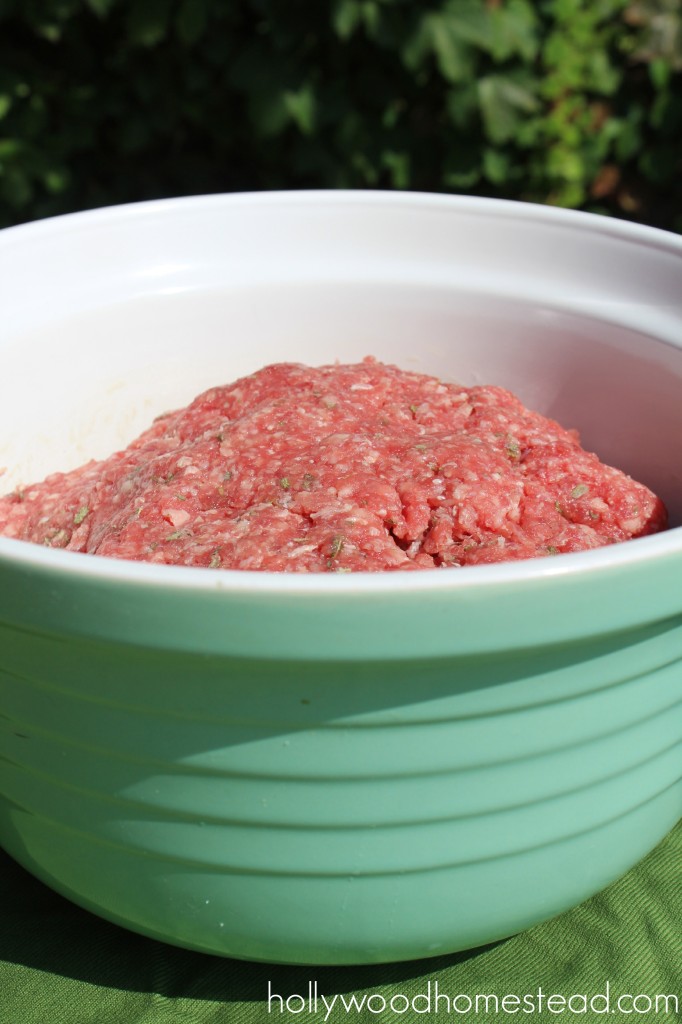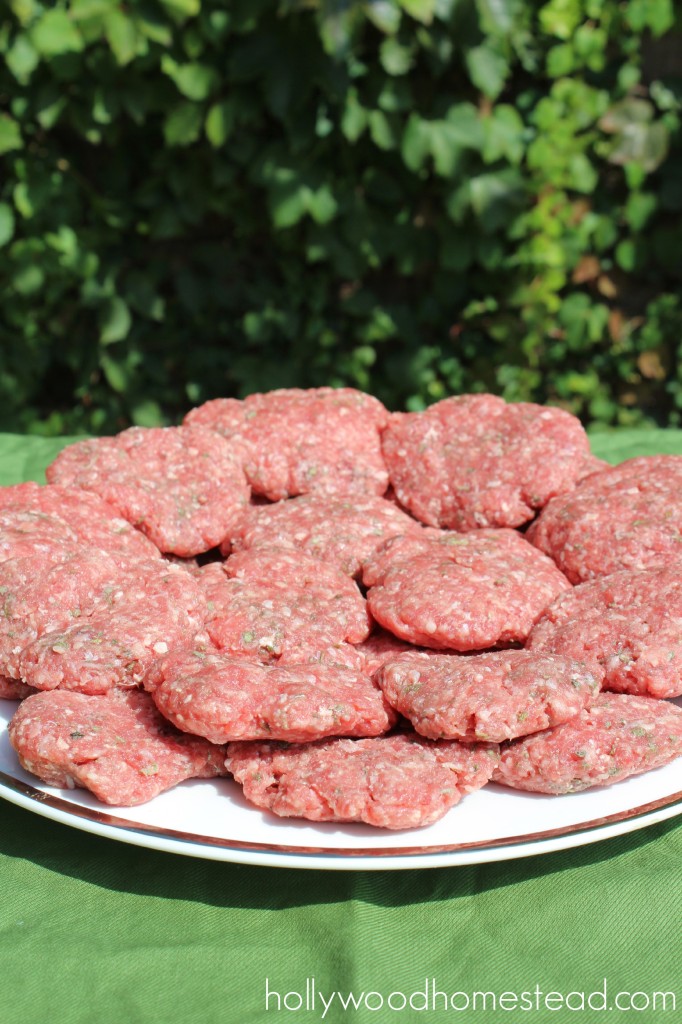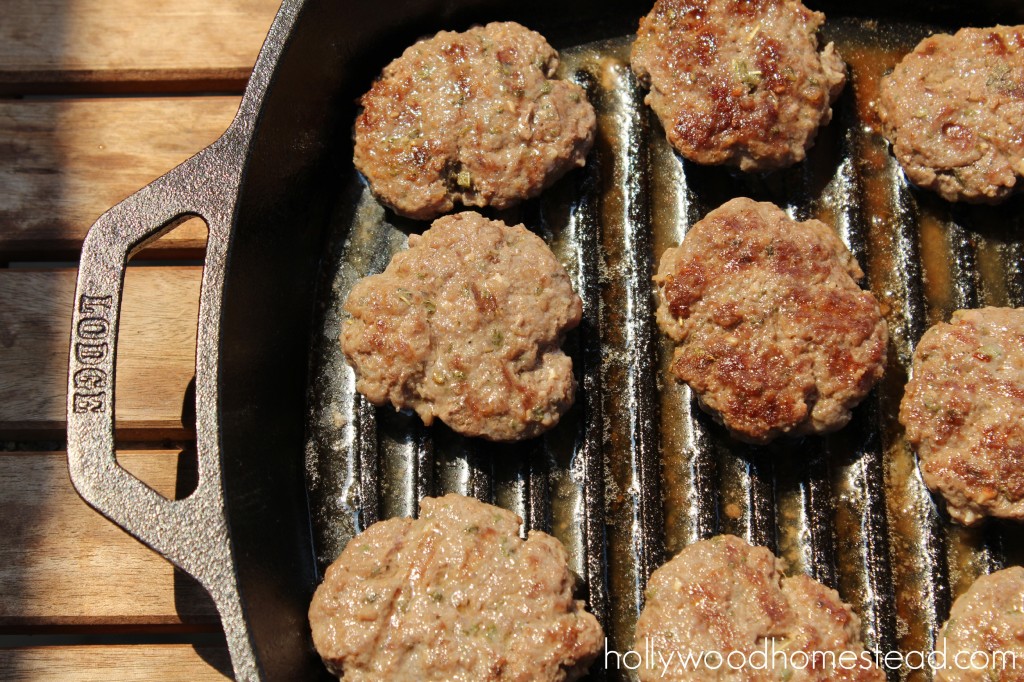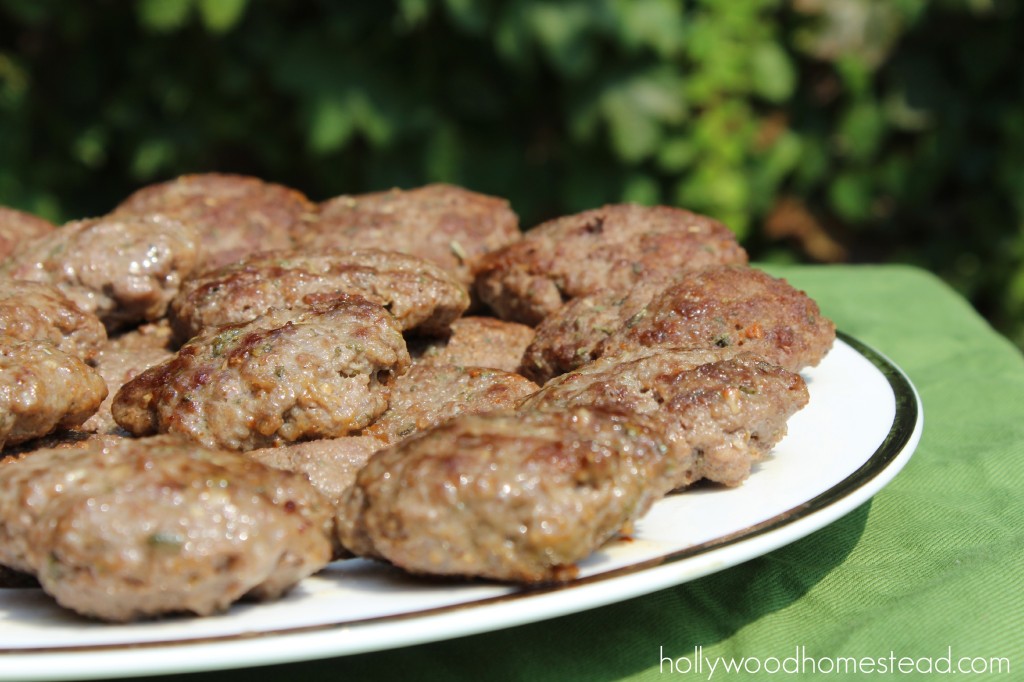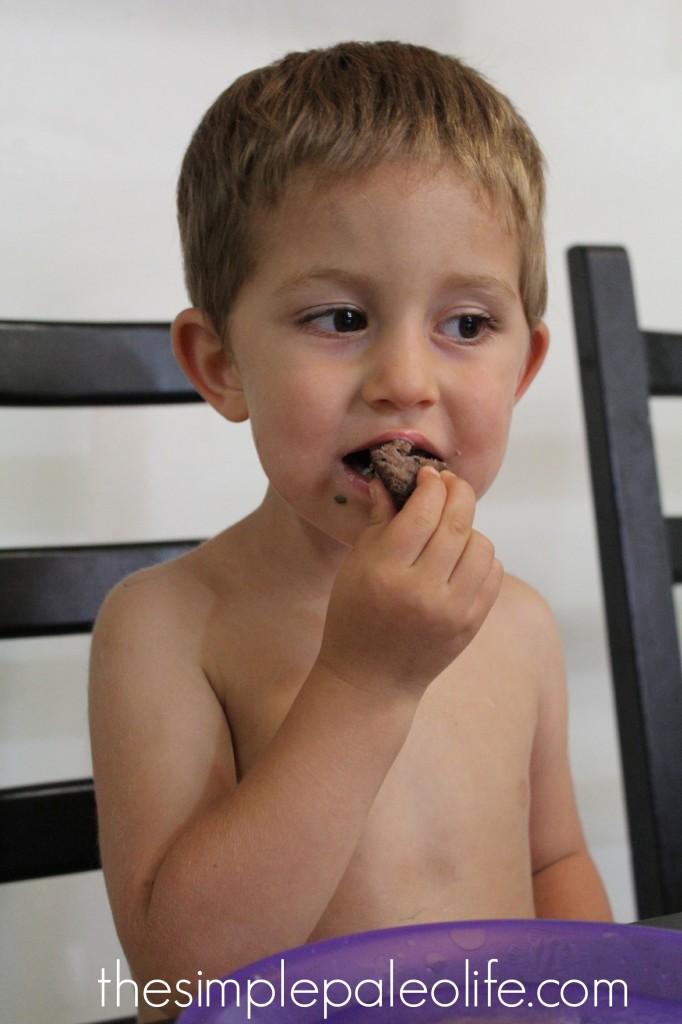 Interested in how to transition your family to paleo? Read my eBook Paleo Made Easy. It contains practical advice for busy families, shopping tips, answers to pretty much every paleo lifestyle question, and 45+ delicious paleo recipes.  Learn more here.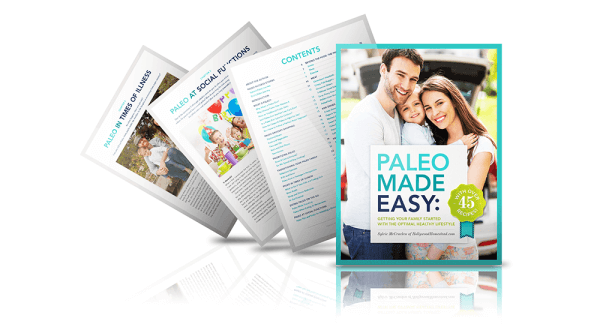 What is your favorite thing to make with ground beef?
The following two tabs change content below.
Sylvie McCracken is a former celebrity assistant in Hollywood turned full time entrepreneur currently living in Ashland, Oregon with her kids. She writes about treating and preventing health conditions with real food and natural remedies, as well as anything else she feels like writing about because she's a rebel like that. ? he also mentors health professionals turned entrepreneurs on her other site, SylvieMcCracken.com
Latest posts by Sylvie McCracken (see all)