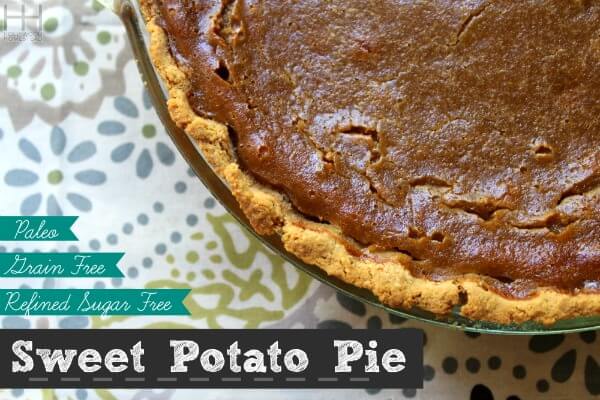 Just because you're paleo doesn't mean you can't enjoy some sweet potato pie!  This recipe is not only a healthier version of sweet potato pie but it's actually very nutrient dense with healthy fats (from ghee and coconut milk) and eggs and gelatin!
This crust is  neither sweet nor salty so you could easily use it to make a savory pie as well!
Paleo Sweet Potato Pie
What you will need (pie filling):
What you will need (pie crust):
Directions:
Pre-heat oven to 350 degrees.
Mix pie filling ingredients in a large bowl – mix well!
In a separate bowl mix the crust ingredients (hands work the best) until it looks like dough.
Grease a pie pan and place the dough in the middle, slowly spreading the dough out with the palm of your hand until it covers the entire pan.
Pour the filling into the pie pan and bake for 1 hour and 15 minutes at 350 degrees.
Let cool for 1 hour.
Enjoy!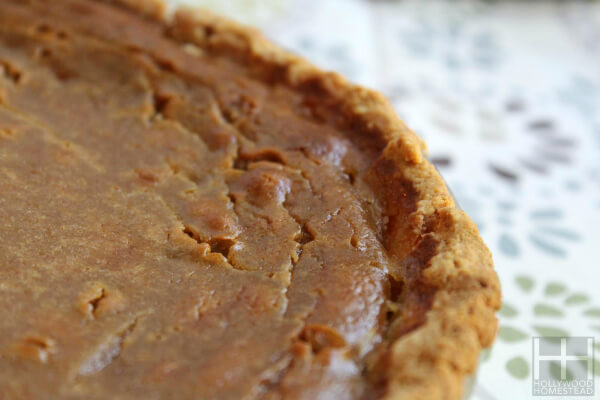 If you have leftover sweet potatoes, then try one of these paleo sweet potato recipes:
What are your favorite holiday desserts?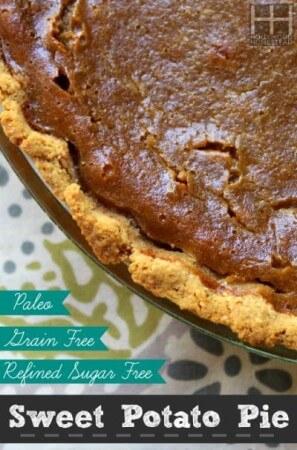 This post is a part of the following blog carnival: Holistic Squid's Party Wave Wednesday.
The following two tabs change content below.
Sylvie McCracken is a former celebrity assistant in Hollywood turned full time entrepreneur currently living in Ashland, Oregon with her kids. She writes about treating and preventing health conditions with real food and natural remedies, as well as anything else she feels like writing about because she's a rebel like that. ? he also mentors health professionals turned entrepreneurs on her other site, SylvieMcCracken.com
Latest posts by Sylvie McCracken (see all)