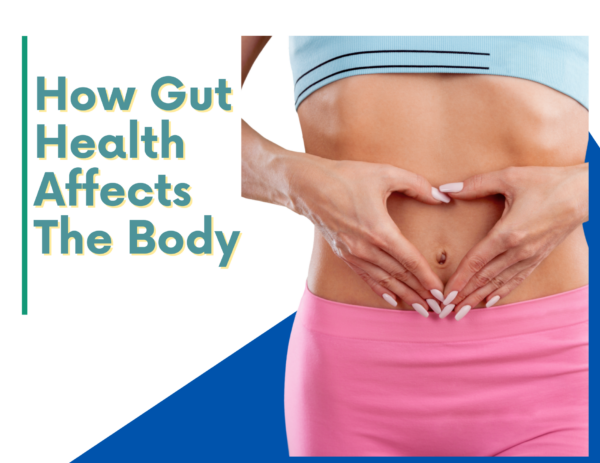 Talking about how to increase overall health sometimes feels vague and overwhelming. So we talk about how to keep specific organs healthy: heart health, lung health, or gut health. Lately, there has been a lot of talk about gut health. Is it that important? How can we promote gut health? And how do conditions like SIBO or IBS play into gut health?
To answer these questions, we have to look at how gut health works with the body and how a healthy gut promotes a healthy body and mind.
How Does Gut Health Affect the Body?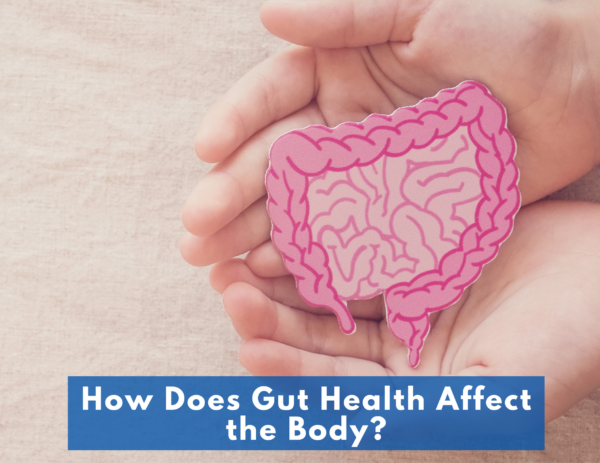 Gut health is a critical piece of overall health. Our guts are responsible for breaking down the food we eat and producing the nutrients that fuel us. An unhealthy gut cannot supply us with the energy and chemicals our bodies need to function.
What Happens When Your Gut Flora is Unhealthy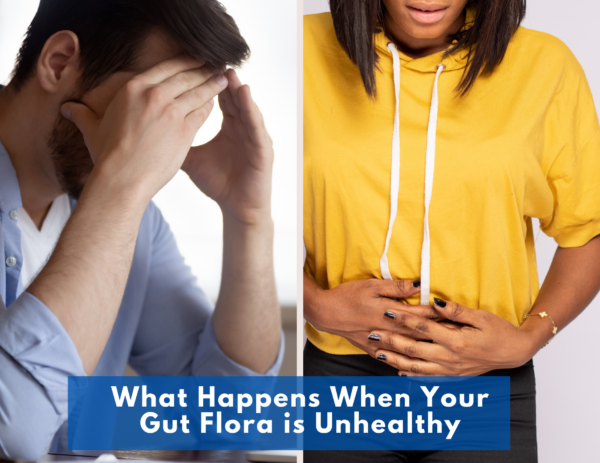 Signs that your gut microbiome, also known as your gut flora, is unhealthy include:
Fatigue or problems sleeping
Upset stomach (gas, bloating, constipation, diarrhea, etc.)
Unintentional changes in weight
Conditions like SIBO and IBS, for example, occur when the gut is unbalanced or experiencing poor health. Severe gut damage may cause leaky gut syndrome, in which food and toxins meant to be broken down in the gut make their way into our bloodstream.
What Is the Gut Microbiome?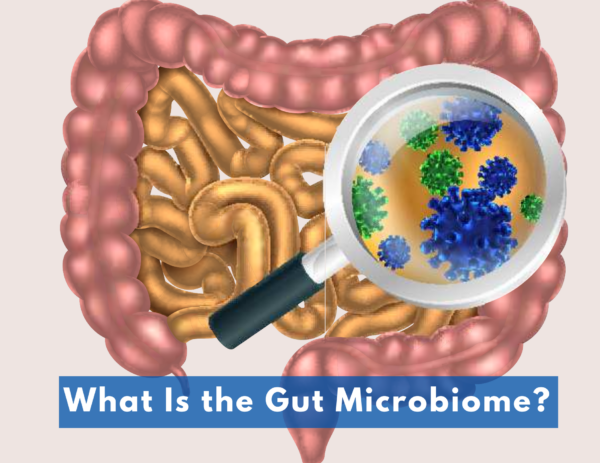 "Gut microbiome" contains everything that breaks down food, including the mouth and colon. Our stomach, large intestines, and small intestines are all a part of the gut microbiome.
Gut flora is also everything within these organs: bacteria, fungi, and other microorganisms. Once the gut flora breaks down food, it converts it into chemicals. You might be familiar with these chemicals. Serotonin, dopamine, and epinephrine (also known as adrenaline) are all produced in the gut. These chemicals go on to support our health in various ways.
There are over 100 trillion microorganisms (also known as microbes) in the gut. They each play different roles. Some digest grains, others digest oils and fats, and others digest fruits or vegetables. Genetics, our diets, and other factors determine which of these microbes can grow and do their work within the body. Our overall gut health also allows these microbes to grow, eat, and perform key functions.
What Makes a Gut Healthy?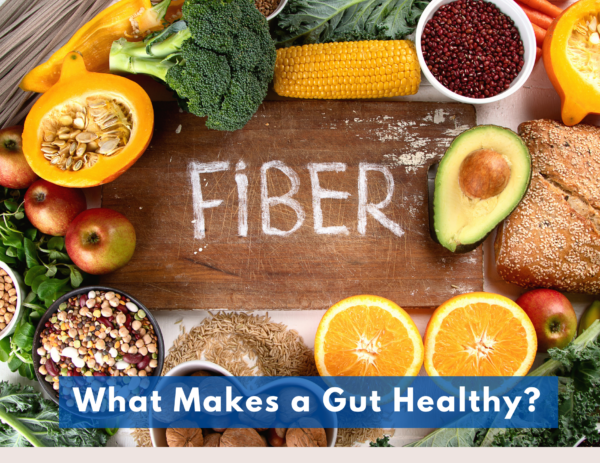 The diversity of gut bacteria is crucial to a healthy gut and a healthy body.
What affects diversity?
Medications and antibiotics
Exposure (or lack of exposure) to bacteria
High amounts of fiber in our diet, for example, are key to gut health. Dietary fiber breaks down in the gut to produce short-chain fatty acids. These acids aid the gut as it feeds a high diversity of microbes and continues to break down food. Studies show that higher levels of short-chain fatty acids may help to reduce inflammation and boost the immune system.
Other foods may encourage the presence of different types of microbes. Eating only oils and fats, for example, leaves the gut with more bacteria that break down fat and oil. When this happens, bacteria that break down fruits and vegetables may be neglected and not present to do their jobs when we do eat these types of foods.
Antibiotics can also wipe out our gut microbiome. This is why health experts often recommend probiotics. Probiotics produce healthy bacteria in the presence of antibiotics.
All these factors are crucial in ensuring that our guts can do their job, and in turn, boost our overall mental and physical health.
Can Gut Health Affect Mental Health?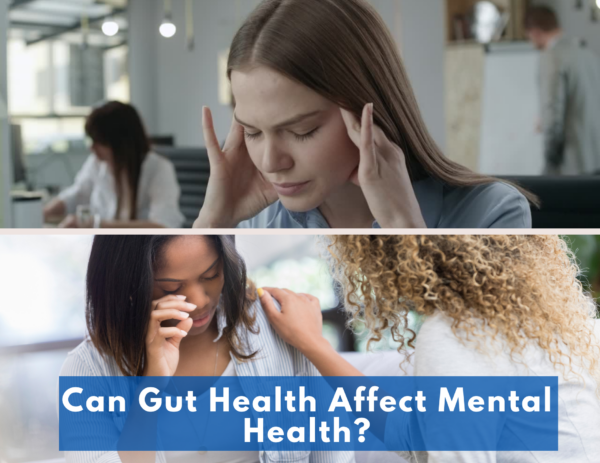 Absolutely! The bacteria in our gut break down what we eat and use it to produce various chemicals that have an impact on our mood, stress, and memory. A whopping 95% of the serotonin in our bodies, for example, is produced in the gut.
Our bodies need serotonin to regulate our moods. Serotonin also plays a part in cognition, memory, and learning new information. When the gut is unhealthy and unable to produce serotonin, we put ourselves at risk of having unstable moods and poor mental health.
Promoting gut health is more than a way to prevent our stomachs from grumbling or unpleasant bathroom breaks. Prioritizing your gut health is a way to prioritize your mental and physical health.
Which Foods and Supplements Affect Gut Health?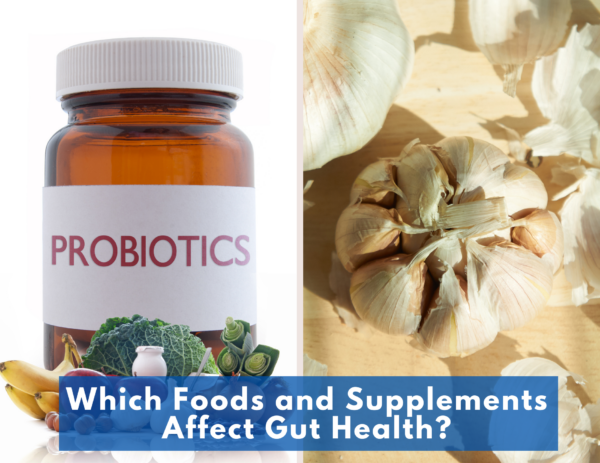 Everything that you put in your body has some sort of effect on your gut health. Eating foods that irritate your gut can have a damaging effect. Over time, you may lose your ability to break down food properly and get the nutrients that your body needs to function.
A healthy diet is crucial to keeping your gut happy with a diversity of bacteria. Supplements may also be used to enhance your healthy diet and optimize the ways you are helping your gut. Your gut always helps you, so help your gut!
Great supplements for gut health include:
Are Gut Health Tests Worth It?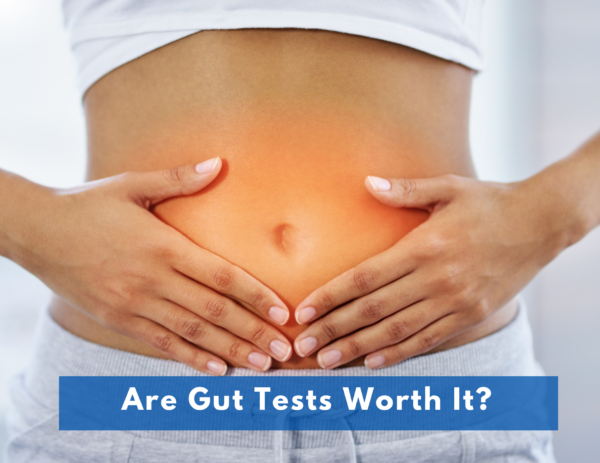 How do you know if your gut health is improving? You can wait and see if the rest of your body is feeling better, or you can take a test!
Have you learned something new about your gut health? Leave a comment and let us know how you are going to prioritize this crucial part of the body.
The following two tabs change content below.
Sylvie McCracken is a former celebrity assistant in Hollywood turned full time entrepreneur currently living in Ashland, Oregon with her kids. She writes about treating and preventing health conditions with real food and natural remedies, as well as anything else she feels like writing about because she's a rebel like that. ? he also mentors health professionals turned entrepreneurs on her other site, SylvieMcCracken.com
Latest posts by Sylvie McCracken (see all)