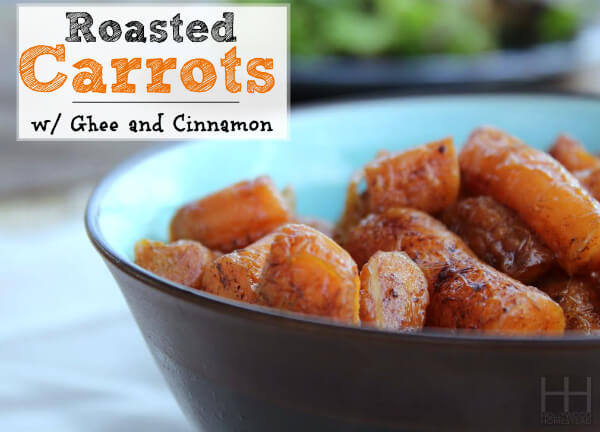 Ok, you caught me.  I have this weird thing with carrots.  I love raw carrots and could eat them without any dip, no problem.  But cooked carrots?  I have no idea why but unless they're drenched in the juices of the crockpot chicken or hidden in a stew or soup I just don't care for them.  Don't tell the hubs I admitted this.  I'll never live it down.
Luckily, with this recipe my secret is safe!  Who know that adding a simple healthy fat and just a couple simple spices you likely have in your cabinet would turn carrots into a decadent side dish!  It's so simple it almost feels like cheating.
Roasted Carrots with Ghee and Cinnamon
Ingredients:
Directions:
Wash and cut carrots into 1 inch sections.
Lay flat in a baking dish.
Pour the ghee over the carrots.
Add remaining ingredients and mix with your hands until carrots are fully coated.
Bake at 350 degrees for 1 hour.
Enjoy!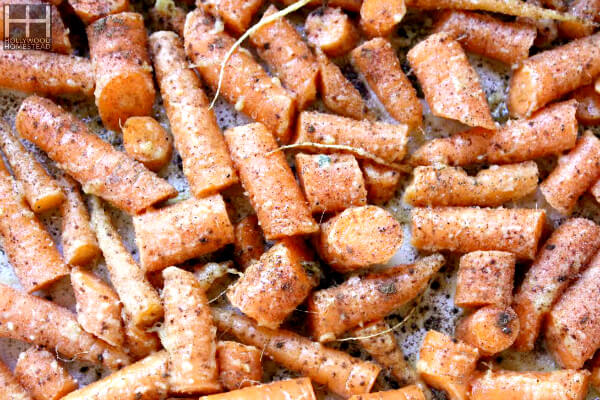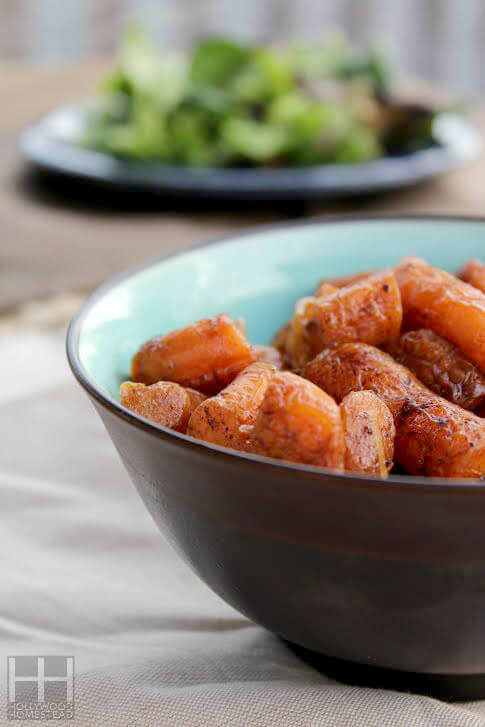 What is your favorite quick and easy side dish?
The following two tabs change content below.
Sylvie McCracken is a former celebrity assistant in Hollywood turned full time entrepreneur currently living in Ashland, Oregon with her kids. She writes about treating and preventing health conditions with real food and natural remedies, as well as anything else she feels like writing about because she's a rebel like that. ? he also mentors health professionals turned entrepreneurs on her other site, SylvieMcCracken.com
Latest posts by Sylvie McCracken (see all)