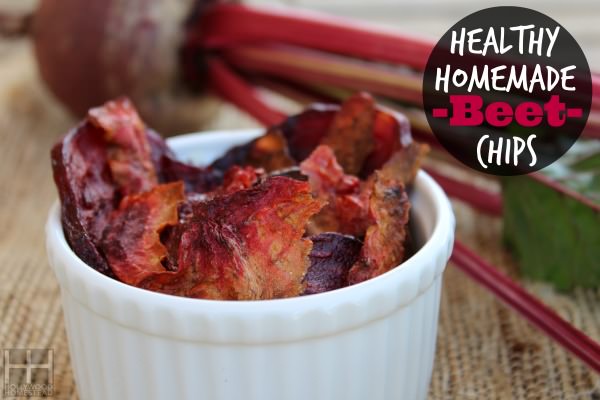 It's no secret that I love chips.  What I don't love is the wonky seed oils they're fried in most of the time.  Canola oil is not even a little bit healthy….  I spent (probably too much) time yesterday arguing with whole foods on twitter about that…  Le sigh.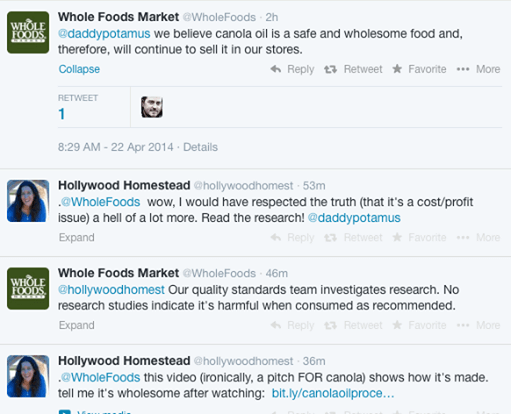 If you're still not convinced about why you should avoid canola oil, this video on how it's made should do the trick.  Make sure you watch all the way till the yummy solvents and bleaching process are explained.  Gag.
If you can't be bothered to make homemade beet chips I'll give you a couple healthy options for chips at the bottom of this post.  If you don't like beet chips I have a recipe for sweet potato chips you may like or even kale chips.
My kids go crazy for beet chips.  I only started making them recently because they also eat raw beets (the little weirdos) so I figured why bother 🙂  Confession: I think raw beets have a weird after taste so I just smile and keep slicing them but I don't eat them raw.  Plus, making beet chips gives me the chance to include healthy saturated fats in their diet.
This recipe is super simple to make.
Homemade Healthy Beet Chips
Ingredients:
Directions:
The key to crispiness is thin slices!
Slice beets very thinly with knife or mandolin.
Place beet chips in a bowl and mix well with coconut oil. (You may want to melt the coconut oil first to make this easier).
Salt beet chips.
Place beet chips on a baking sheet and put in the oven for 25 minutes at 350 degrees.
Remove and enjoy!  Perhaps with my favorite dip, bacon guacamole!
 Can't be bothered to make homemade beet chips?  Here are a couple of store bought options for you:
Sweet Potato Chips in Coconut Oil
Are you a fellow chip addict?  Here's a few more recipes for you!
Healthy Homemade Sweet Potato Chips
What is your favorite vegetable to turn into chips?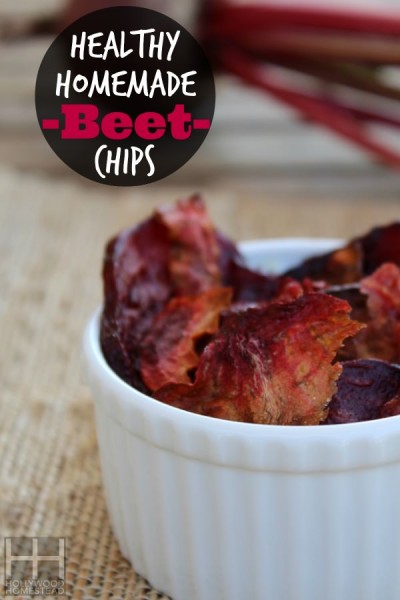 The following two tabs change content below.
Sylvie McCracken is a former celebrity assistant in Hollywood turned full time entrepreneur currently living in Ashland, Oregon with her kids. She writes about treating and preventing health conditions with real food and natural remedies, as well as anything else she feels like writing about because she's a rebel like that. ? he also mentors health professionals turned entrepreneurs on her other site, SylvieMcCracken.com
Latest posts by Sylvie McCracken (see all)