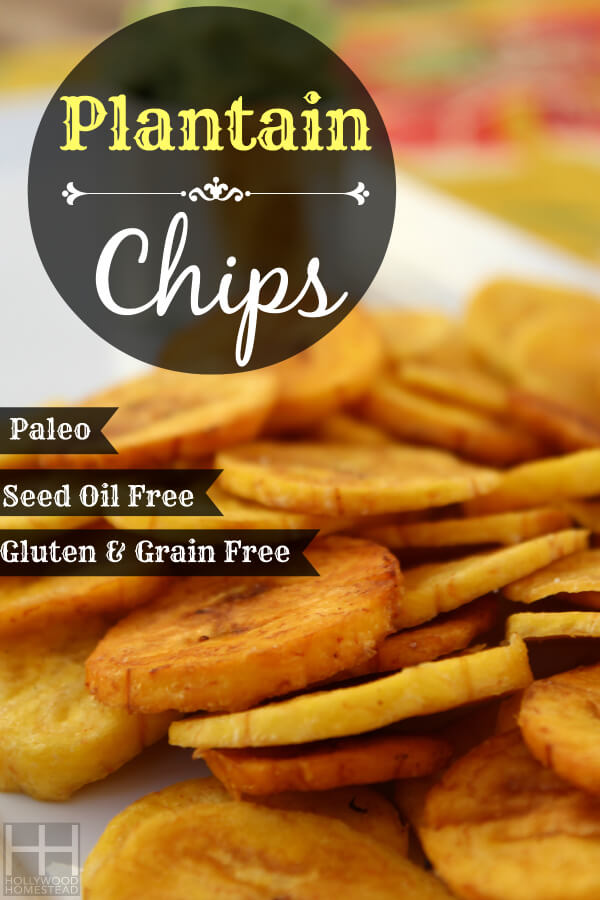 I love guacamole SO much (especially this recipe made with bacon fat) and would gladly eat it several times a week but these plantain chips I get at the store I'm a little less thrilled about.  They're ok in a pinch, and I'm certainly not the paleo police or a paleo perfectionist but if several bags of it are consumed at my house I start to get a little uneasy about the sunflower seed oil and whatnot.
Since there's not a chance I'll give up my guac any time soon, the obvious solution was to come up with a quick and easy plantain chip recipe.  With just a couple ingredients you can have delicious homemade plantain chips that are made with nothing but real food.
Homemade Plantain Chips
Ingredients:
Directions:
Peel and THINLY slice the plantain so that the chips are crispy (thick cut chips tend to be a bit chewy).
Heat oil in deep pan on high.
Add plantains to the oil until they are a golden yellow color.
Place on a paper towel or paper bag to drain excess oil.
Continue until all chips are cooked.
Salt to taste and enjoy with this guacamole recipe.
NOTE:  Coconut oil can be used up to 12 times for frying, so save it for the next batch!
Not really a guacamole person?  Well, not sure how we can be friends… (kidding!) Here is a creamy salmon dip recipe and a spinach artichoke bacon dip you can use for these chips.
And when you get tired of these you can make these sweet potato chips which are another favorite of ours.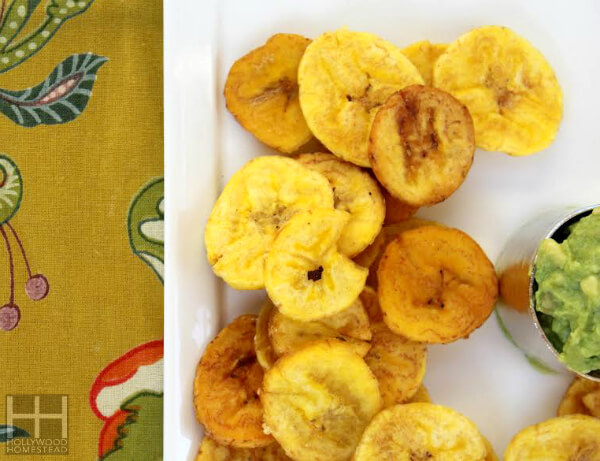 What are your favorite chips and dip?
The following two tabs change content below.
Sylvie McCracken is a former celebrity assistant in Hollywood turned full time entrepreneur currently living in Ashland, Oregon with her kids. She writes about treating and preventing health conditions with real food and natural remedies, as well as anything else she feels like writing about because she's a rebel like that. ? he also mentors health professionals turned entrepreneurs on her other site, SylvieMcCracken.com
Latest posts by Sylvie McCracken (see all)