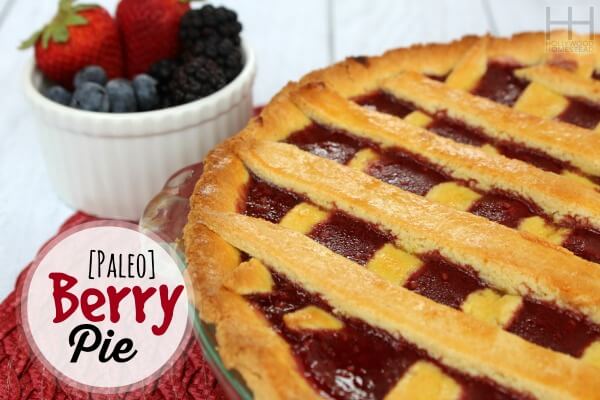 How much do you guys love me now?
If you're regular Hollywood Homestead reader and newsletter subscriber (sign up here!) you'll know I don't usually do too many time intensive recipes but I do love to have a extravagant ones for when you just fancy a good old paleo berry pie.  🙂  If you're a serious pie lover you might want to also check out my paleo pumpkin pie and paleo sweet potato pie.
You're gonna love this paleo berry pie and I bet it will become a holiday favorite!  Ever since I wrote The Gelatin Secret ebook I haven't even bothered putting the can of gelatin back in the cupboard.  It has earned a spot on my counter since I pretty much use it on everything these days…
Paleo Berry Pie
Ingredients for crust:
Ingredients for filling:
Paleo Berry Pie
Directions for filling:
Combine the processed berries, lemon juice and honey in a pot and heat on medium.
Once simmering, turn off heat and add gelatin.
Mix well with an immersion blender.
Let cool while making pie crust.
Directions for crust:
Preheat oven to 350 Degrees.
Mix all dry ingredients in a large bowl.
Mix all liquid ingredients in a separate bowl.
Add the dry ingredients slowly to the liquid until it forms dough – add more arrowroot powder as needed from the 1/2 cup.
Separate 1/4 of the dough for the top of the crust.
Flatten both pieces of dough.
Place the large dough in the base of a greased pie pan.
Cut the small dough into strips.
After cutting excess dough off of pie pan place in the oven for 10 minutes (leave the dough strip out).
Pull out the crust, fill the pie pan with the berry filling and place strips over the top of the filling.
Brush with one beaten egg.
Put the pie in the oven for 30 minutes.
Let cool, then place in the fridge for 1-2 hours or until it sets.
Enjoy!
Want even more recipes which include gelatin?  Check out my new eBook The Gelatin Secret.  You will get dozens of recipes, instructions for making bone broth at home, and loads of information about how gelatin nourishes each part of your body.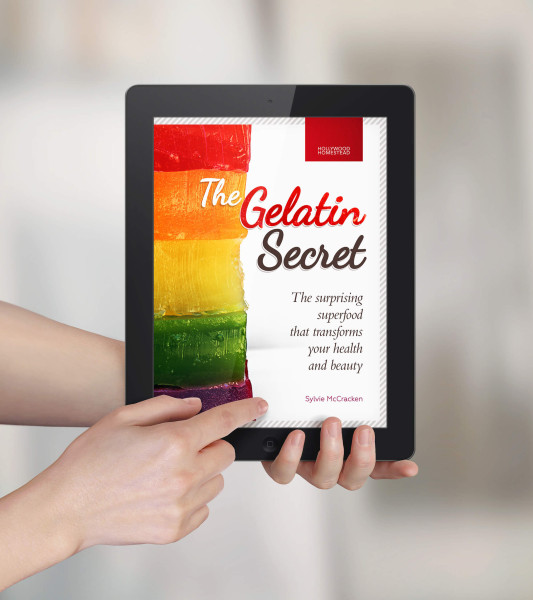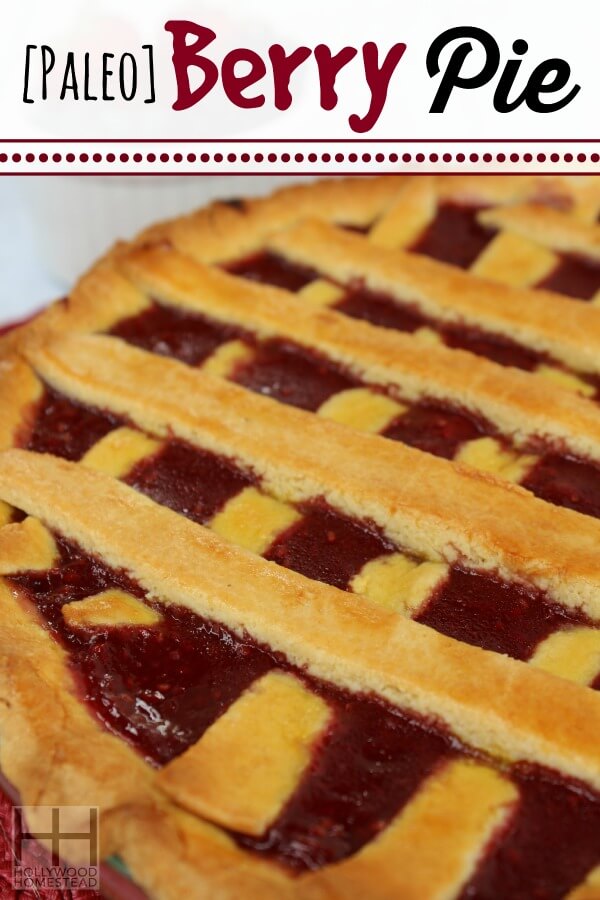 The following two tabs change content below.
Sylvie McCracken is a former celebrity assistant in Hollywood turned full time entrepreneur currently living in Ashland, Oregon with her kids. She writes about treating and preventing health conditions with real food and natural remedies, as well as anything else she feels like writing about because she's a rebel like that. ? he also mentors health professionals turned entrepreneurs on her other site, SylvieMcCracken.com
Latest posts by Sylvie McCracken (see all)