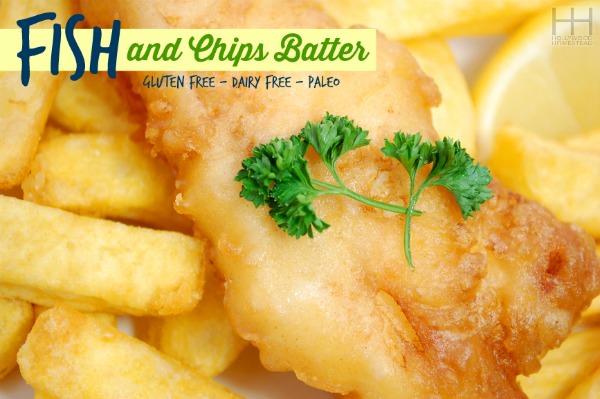 My husband Eric is from Seattle, which has a fish and chips place on pretty much every corner so you could call him a bit of a connoisseur.   Since going paleo, we've alternated between doing our best to recreate our old favorite meals without the gluten, grains, and canola oil and just cooking up some ground beef and some veg because who has time for intricate meals on the daily? (Hint: not me)  Eric's first fish and chips recipe was a big hit, but I like this version even better.  He used tapioca flour instead of almond flour for the batter.
Tapioca (the stuff we usually associate with pudding) is a starch that comes from the cassava plant in Brazil.  You might also have eaten tapioca as the bubbles in Bubble Tea. Tapioca doesn't have much nutritional value, but it is completely gluten free and doesn't have the anti-nutrients you'd get from almonds.  Oh, and it has a texture just like flour but without the gluten!  (To clarify, I like almonds as much as the next girl but try to keep it to an occasional appearance in my kitchen and don't eat them by the bucket)
The real secret to this fish and chips batter though is the mashed root vegetables. It makes the batter get all thick and crispy, and the extra nutrients don't hurt.
Try serving this with yummy sweet potato fries or regular fries (just cut up those taters and fry em in coconut oil, lard, tallow, or your stable fat of choice) for a healthier version of the classic fish and chips.  It might sound like a bit of an oil overload, but it is healthy oils loaded with fat soluble vitamins and essential nutrients.
Fish and Chips Batter Recipe
Ingredients:
Directions:
Combine the mashed root vegetables and 1/2 cup of tapioca flour and mix well.
Add the eggs, salt, coconut oil and coconut milk.
Mix with an immersion blender until smooth.
Add the remainder of the tapioca flour and continue to blend until thick enough to stick well to the fish (add more if needed).
Recipe should coat 3 lbs of fish (we use cod).
Fry in coconut oil or other high heat stable oil on high temp until golden brown.
Enjoy!
Interested in how to transition your family to paleo? Read my eBook Paleo Made Easy. It contains practical advice for busy families, shopping tips, answers to pretty much every paleo lifestyle question, and 45+ delicious paleo recipes.  Learn more here.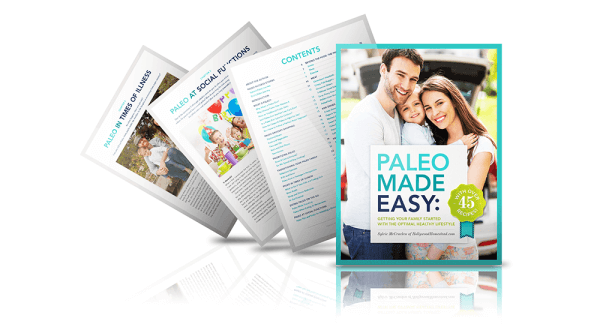 Are there any old favorites that you miss since cleaning up your diet?  Tell us in the comments below and I'll put in a special request with Eric who is the pro at recreating them!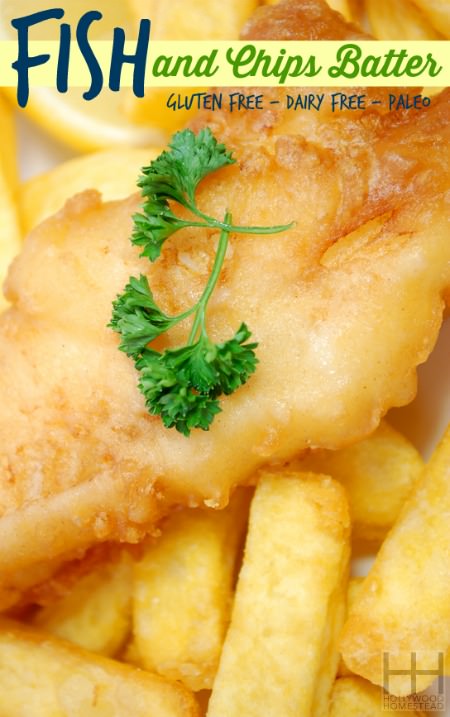 The following two tabs change content below.
Sylvie McCracken is a former celebrity assistant in Hollywood turned full time entrepreneur currently living in Ashland, Oregon with her kids. She writes about treating and preventing health conditions with real food and natural remedies, as well as anything else she feels like writing about because she's a rebel like that. ? he also mentors health professionals turned entrepreneurs on her other site, SylvieMcCracken.com
Latest posts by Sylvie McCracken (see all)