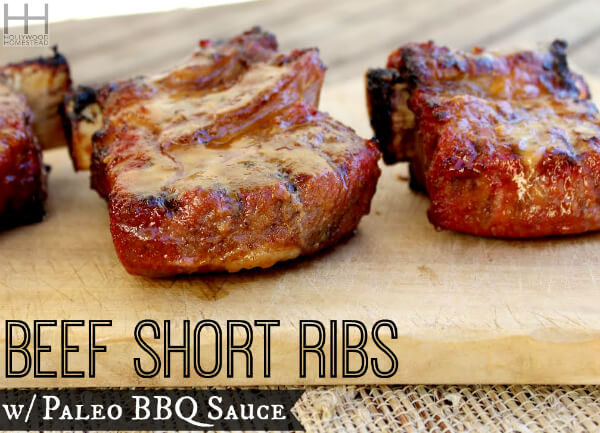 This Sunday is the Superbowl!  Which means, delicious food, hilarious commercials, perhaps some hard cider, oh and something about guys running around jumping all over each other dressed sort of funny and with a ball.  Or so I'm told.
Looking to plan a delicious party menu?  How about some these chimichurri meatballs, bacon wrapped dates with goat cheese and pistachio, and sweet potato fries or crispy sweet potato chips?
Need more meat?  Try these delicious beef short ribs with Paleo BBQ Sauce!  Before you grab that bottle of store- bought BBQ sauce give those ingredients a once over.  More often than not they're full of wonky stuff.   You can make this BBQ sauce and store in the fridge to use on other meals as well!
Beef Short Ribs With Paleo BBQ Sauce
Ingredients:
Directions:
Mix all the ingredients (except the short ribs) and place in a bowl or deep dish
Marinate the short ribs in the mixture overnight for best results! If you don't have time for that, no worries just marinate them for as long as you can, at least an hour if possible.
Ribs are much better when cooked long and slow – I cook these on the BBQ at about 250 degrees for 1.5 or 2 hours.
The best way to test readiness is poke a toothpick into the meat between/next to the bones. When it slides in with little or no resistance you have a done rack of ribs. It's best to test various parts of the rack to be sure you have them done to your liking.
Enjoy!
Interested in how to transition your family to paleo? Read my eBook Paleo Made Easy. It contains practical advice for busy families, shopping tips, answers to pretty much every paleo lifestyle question, and 45+ delicious paleo recipes.  Learn more here.

What is your favorite paleo party food?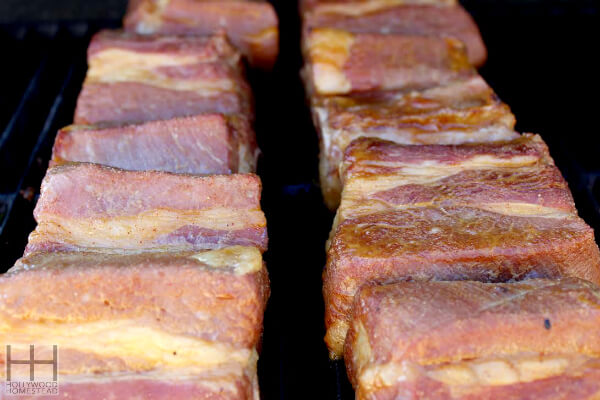 The following two tabs change content below.
Sylvie McCracken is a former celebrity assistant in Hollywood turned full time entrepreneur currently living in Ashland, Oregon with her kids. She writes about treating and preventing health conditions with real food and natural remedies, as well as anything else she feels like writing about because she's a rebel like that. ? he also mentors health professionals turned entrepreneurs on her other site, SylvieMcCracken.com
Latest posts by Sylvie McCracken (see all)