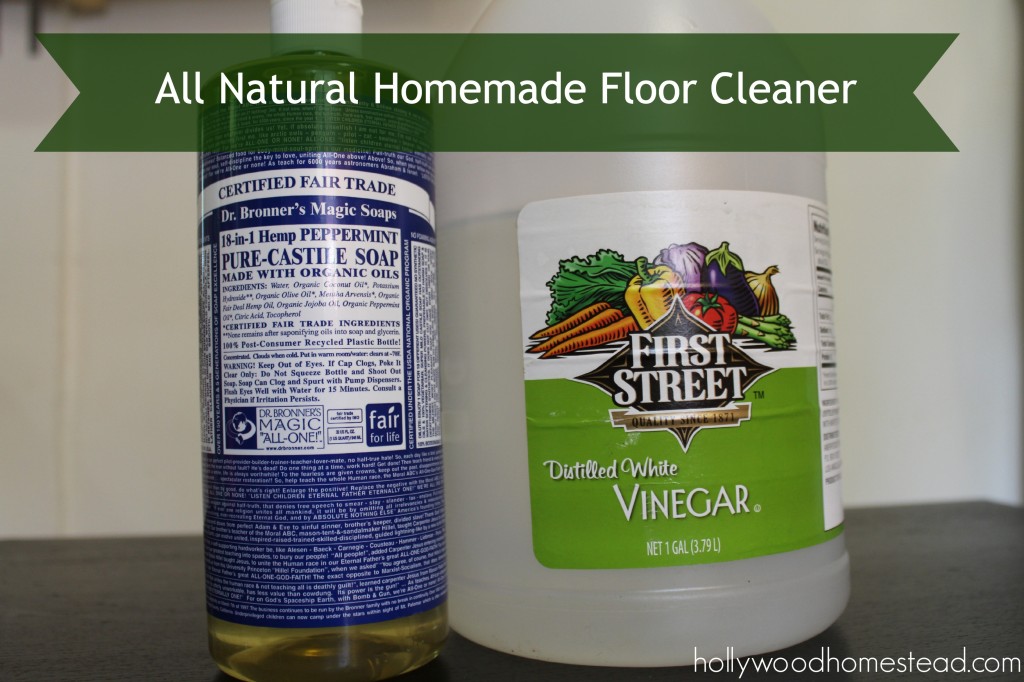 Once we made the decision to clean our home with products that don't contain chemicals we had to start figuring out the best way to do it.  As anyone with small (or large) children knows, the floors are a constant challenge.  Especially because we have white floors that show EVERY spill or speck of dirt.  Luckily we found a GREAT combination of products that not only cleans well, but disinfects as well as repels insects like ants and cockroaches, which were a problem for us when we first moved into this house.  What do we use?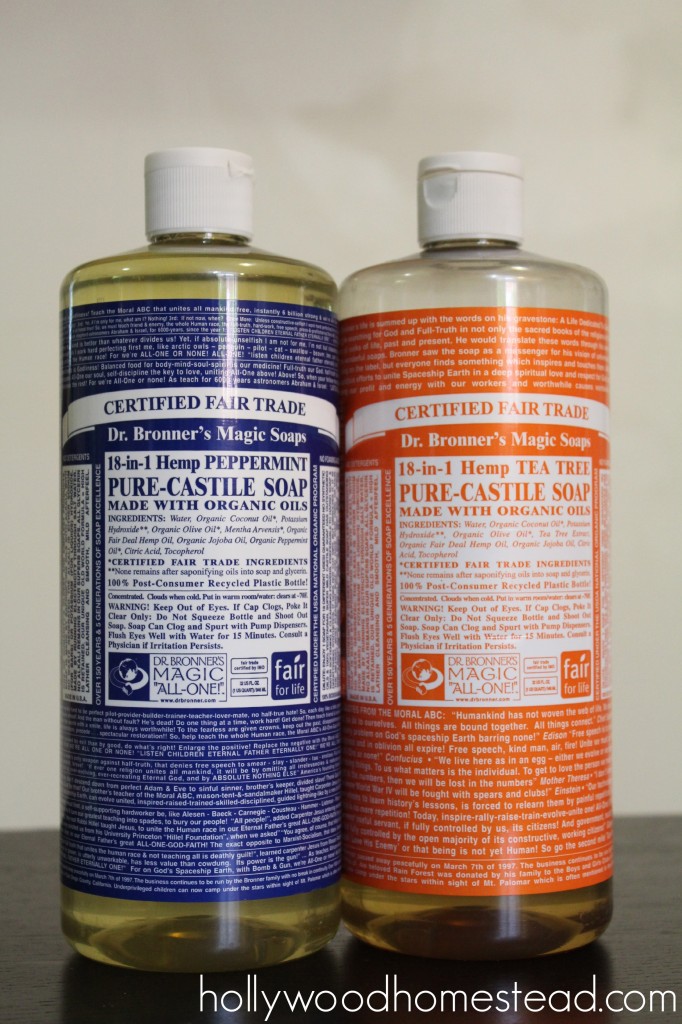 Dr. Bronners, vinegar, and hot water!
Vinegar is a great disinfectant, and when you add a small amount of peppermint Dr. Bronner's castile soap the combo cleans, disinfects, and discourages pests at the same time!  Other scents like rose, almond or lavender smell lovely but don't seem to be as great of an insect repeller.
Here's what you'll need:
Here's how you combine the ingredients:
Pour your

vinegar

into the bucket.
Pour your hot water into the bucket.
Pour your peppermint Dr. Bronner's castile soap in last.  This is important because the soap will react by clumping up if you pour it into the vinegar before it's diluted.
Floors before (and, ahem, what they look like most of the time):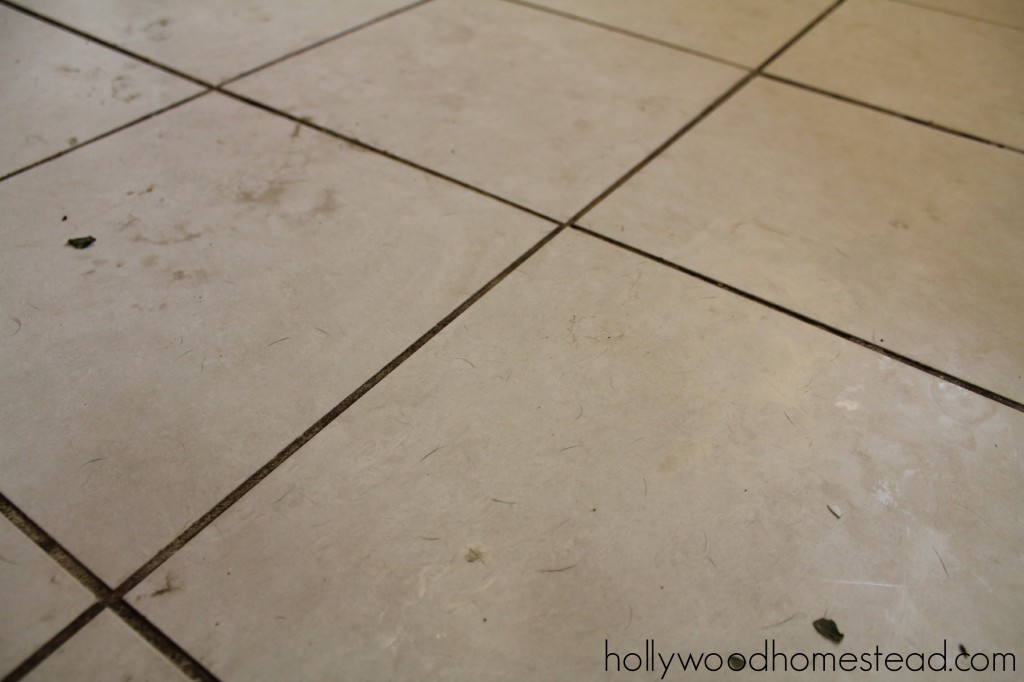 Floors after (aka, floors before visitors):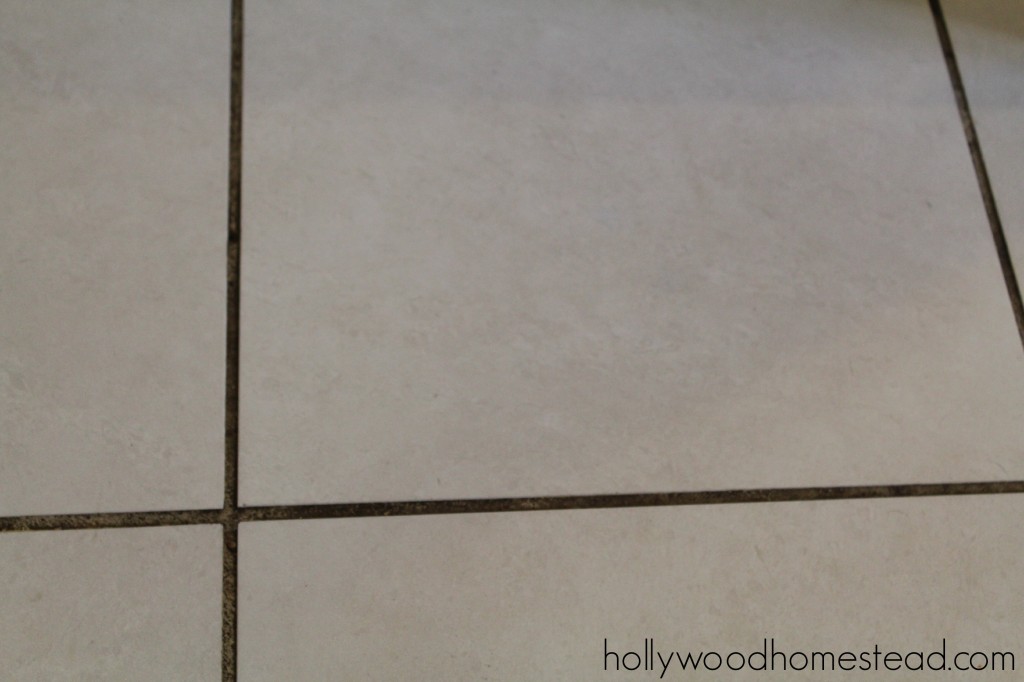 You can also check out my recipe for homemade dishwasher detergent.
For lots of recipes, check out this book which has 50+ recipes for homemade cleaning products.
What's are your favorite homemade cleaning products?
The following two tabs change content below.
Sylvie McCracken is a former celebrity assistant in Hollywood turned full time entrepreneur currently living in Ashland, Oregon with her kids. She writes about treating and preventing health conditions with real food and natural remedies, as well as anything else she feels like writing about because she's a rebel like that. ? he also mentors health professionals turned entrepreneurs on her other site, SylvieMcCracken.com
Latest posts by Sylvie McCracken (see all)