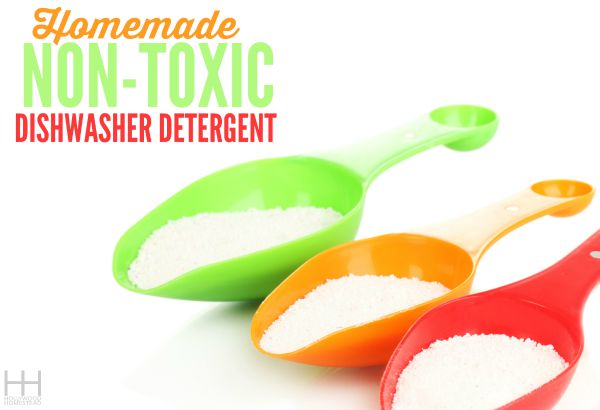 Here is a simple recipe for dishwasher detergent that is free of dangerous chemicals:
What you will need:
Directions:
The first time I used this recipe I doubled it, which worked fine for the first week or two – but after that the citric acid started to clump up and cause the rest of the detergent to harden.
So I found the best way to do it is to:
Combine the borax, salt, baking soda, and citric acid in the quantities listed above in a large container – mix well.
Add to the dishwasher receptacle.
Start the machine!
Citric acid is derived from fruit, I don't like it or think it is necessary as a food additive but it does well dissolving food particles.  It is not poisonous, so it gives me peace of mind to know that if my kids somehow got into it they wouldn't get hurt, unlike most brands of dishwashing soap which would require a trip to the emergency room!  We've tried it without the citric acid and it doesn't work nearly as well.
You can also check out my recipe for homemade floor cleaner.
 What other natural cleaning products are you interested in seeing recipes for?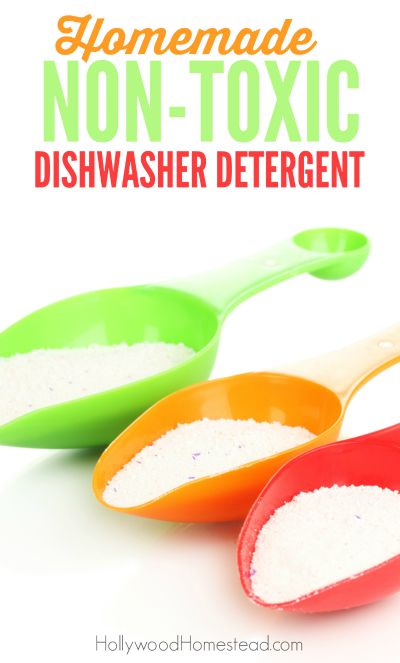 The following two tabs change content below.
Sylvie McCracken is a former celebrity assistant in Hollywood turned full time entrepreneur currently living in Ashland, Oregon with her kids. She writes about treating and preventing health conditions with real food and natural remedies, as well as anything else she feels like writing about because she's a rebel like that. ? he also mentors health professionals turned entrepreneurs on her other site, SylvieMcCracken.com
Latest posts by Sylvie McCracken (see all)