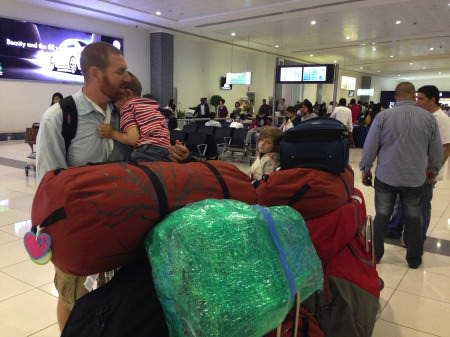 For those of you on my newsletter (sign up here if you're not already on!) or following along on instagram you already know the big news….
We've moved to the middle east!  Abu Dhabi to be exact….
The story is long, and has a lot of chapters… I'll have to fill you in little by little over the next several weeks (ok, maybe months) but I thought I would start with a short version of the story.
My husband Eric is a teacher and he's been home with the kids and helping with Hollywood Homestead and The Gelatin Secret for the past 3+ years while I've been working full time as a celebrity personal assistant and running Hollywood Homestead and writing ebooks on evenings and weekends.
Needless to say, mama is tired! And the kids have forgotten what I look like. 🙂  Also, my crazy self imposed life was starting to affect my health and, in an effort to practice what I preach, it was time to do something about it.
So, the plan is for Eric to bring home the bacon (figuratively, since there's no decent bacon in this country… for reals) for a couple years and I'll continue Hollywood Homestead as usual and reacquaint myself with the little unschoolers while making a big effort not to forget to take care of myself in the process.
How's the move going so far?
Well, it's a bit like this: (it's a long process!)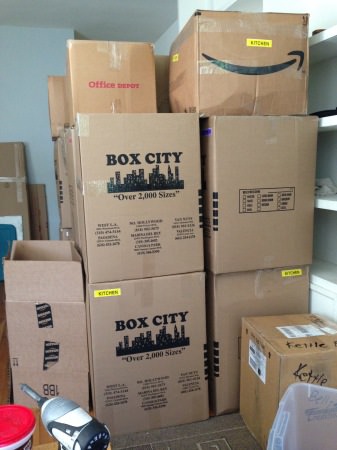 We've just moved into an apartment after a long stint of hotel living and are in the process of furnishing and all that… Still no internet at home (patience is the name of the game here) but I'm ready to get back to writing so will do my best with my internet café dates.
What's the food like in Abu Dhabi?
The food has been surprisingly gluten free friendly (we lived here before, when all we ate was pasta, bread and pizza, so I was a tad concerned) and I've found the Kerrygold aisle so I think we'll be just fine! 🙂  As for local food, after living in Southern California for a decade I've become quite spoiled with our amazing farmers markets.  It's not quite the same here and organic produce is expensive and few and far between but meat quality is more of a concern/priority for me and I'm stoked that I can get my hands on grass fed beef (even if it has to be shipped in from New Zealand) and I'm working my way around the various stores to locate everything we need and make it work.
It's definitely spice heaven though…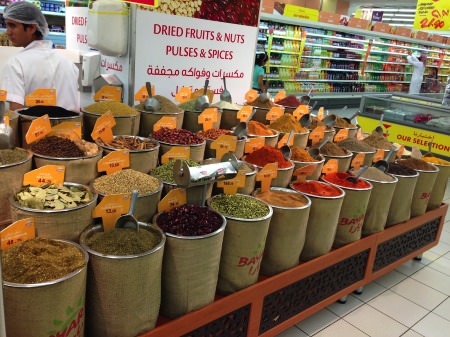 And the dates are amazing as you can imagine…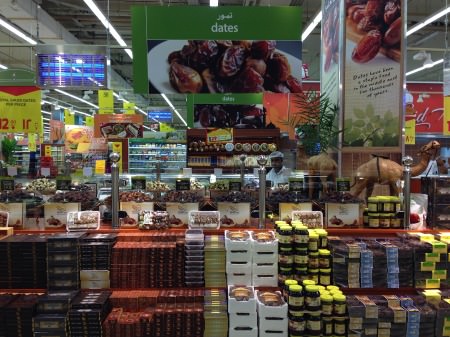 It's hotter than Hedes that's for sure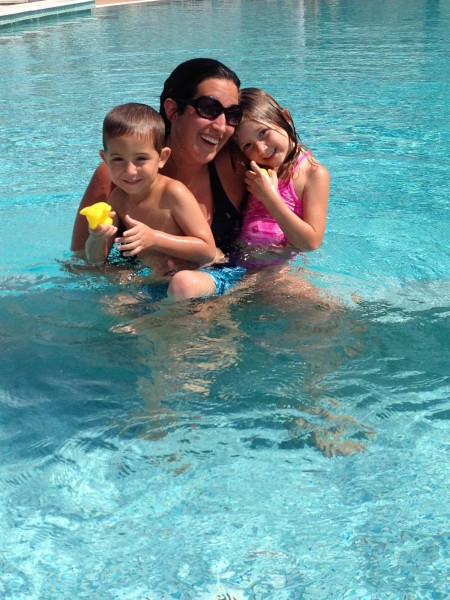 But we try to make the best of that 🙂
I hope you've had an amazing summer.  Can't believe it's already the middle of September!
xo
Sylvie
The following two tabs change content below.
Sylvie McCracken is a former celebrity assistant in Hollywood turned full time entrepreneur currently living in Ashland, Oregon with her kids. She writes about treating and preventing health conditions with real food and natural remedies, as well as anything else she feels like writing about because she's a rebel like that. ? he also mentors health professionals turned entrepreneurs on her other site, SylvieMcCracken.com
Latest posts by Sylvie McCracken (see all)