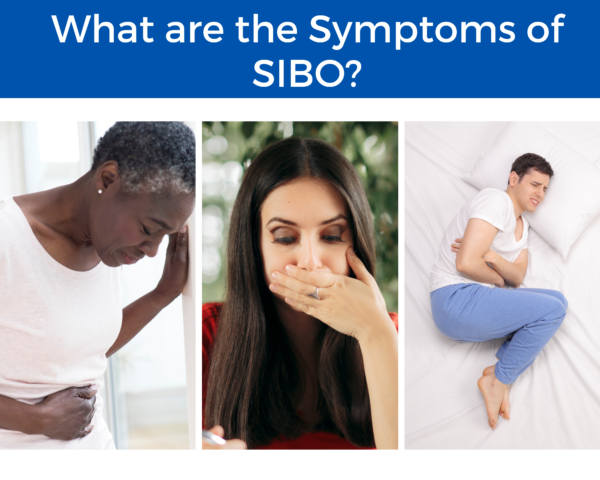 Whether you have just been diagnosed with SIBO or have read about diets for SIBO, you may have a lot of questions about this condition. SIBO, while common in people who have IBS, is not as frequently discussed as IBS or other issues related to gut health. Let us be a resource to answer all of the most frequently asked questions about SIBO (Small Intestinal Bacterial Overgrowth.)
What Is SIBO?
Small Intestinal Bacterial Overgrowth is an infection that occurs when too much bacteria or abnormal bacteria builds up in the small intestine. Surgery, disease, or other factors may cause this overgrowth or the presence of bacteria from other parts of the body to appear in the small intestine. (source)
Have you already learned something new about SIBO? You're not alone. SIBO is relatively underdiagnosed and unknown to the general public. Studies on SIBO show that up to 22% of the population may have SIBO, but do not seek help due to the lack of information on SIBO or a lack of symptoms that can be identified as a sign of SIBO. (source)
What are the Symptoms of SIBO?
The symptoms of SIBO include (but are not limited to:)
Flatulence

Belching

Painful bloating

Abdominal pain

Hypersensitivity in the gut

Diarrhea

Constipation

Cramping
Gut health is extremely important, and is more connected to other forms of health! Left untreated, SIBO may lead to more serious symptoms including skin issues, psychological issues, and a failure to get the right nutrients from your food.
Can SIBO Cause Pain?
Yes! Our intestines can be very sensitive, so the overgrowth of bacteria and the resulting gas may put pressure on the intestines. This pressure can feel like moderate or even severe abdominal pain, especially if an overgrowth is common or other chronic issues affect gut health.
Where Is SIBO Pain Located?
Pain from SIBO is typically centralized in the abdominal area where the intestines exist in the body. However, neurological symptoms and other issues that may be related to gut health may cause pain in other places of the body. Gut health and chronic pain are more related than you might think. (source)
Are SIBO and IBS the Same?
Small Intestinal Bacterial Overgrowth occurs in the small intestine (obviously,) while IBS is a condition that primarily affects the large intestine. These conditions have similar symptoms and patients may be misdiagnosed with IBS, so knowing the difference can help you adjust your treatment plan accordingly.
These two conditions may also occur at the same time. Research is still being done on the exact proportion of people with IBS who also have SIBO, and estimates range from 4% to 78%. (source)
How Do I Know If I Have SIBO or IBS?
Simple breath tests can help you determine whether you have SIBO, IBS, or both. These tests are easy to order and you will not need a doctor's prescription to get one delivered right to your door. Taking control of your gut health has never been easier!
Purchase the three-hour lactulose breath test here.
Can SIBO Cause Weight Gain?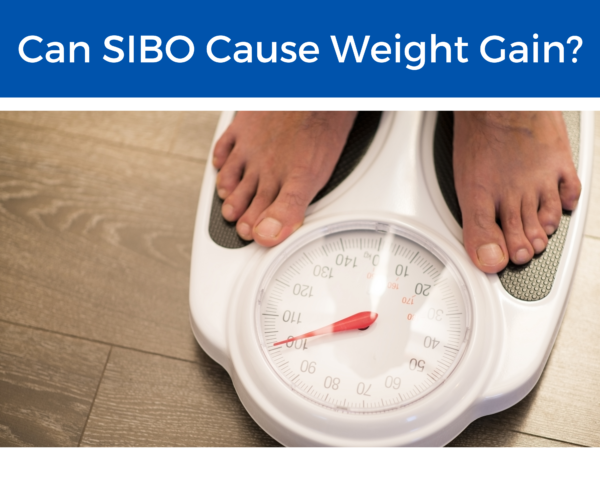 Yes. Our small intestines are critical for the breakdown and absorption of the nutrients that we eat every day. When our gut health is disrupted by SIBO or other conditions, those nutrients can't fuel us in the way that we need so that we might stay healthy.
For some, that means an "unexplained" weight gain. For others, this means malnutrition or "unexplained" weight loss. If you are experiencing SIBO symptoms and looking to receive treatment, talk to a health professional about the weight gain or loss that may follow.
Will SIBO Go Away By Itself?
Hoping that your SIBO will go away will not lead to the reduction or regulation of your small intestinal bacteria. A reduction in symptoms may coincide with a change in medication or a change in diet, but these steps still must be undertaken for the overgrowth of bacteria to change.
How Can You Treat SIBO?
Treatments for SIBO may include (but are not limited to):
Change in medication

Antibiotics (including herbal antibiotics)

The Low FODMAPs Diet

Specific Carbohydrate Diet

Gut and Psychology Syndrome Diet

Elemental Diet

Other changes to your diet
What's a SIBO Diet?
Various diets, created as a response to the lack of information that we have on SIBO, have been created in the past few years to address SIBO and reduce bacterial overgrowth. SIBO diets are slightly different, but generally cut out various forms of sugars and starchy foods like potatoes.
My personal belief is that the perfect diet to treat SIBO is a combination of multiple popular SIBO diets: Low FODMAP, SCD, and Paleo/Primal. The Sibo Solution offers recipes and suggestions that make eating on these diets easier and more enjoyable.
Can You Take Supplements for SIBO?
Health professionals recommend a few different supplements to treat SIBO, including:
Berberine

Neem

Oil of oregano

Cinnamon

Thyme

Pomegranate

Allicin

Blends
These supplements may be more effective in treating some types of SIBO (methane-dominant vs. hydrogen-dominant, etc.) than others. My personal recommendation is to use allicin to treat SIBO.
How Can Allicin Treat SIBO?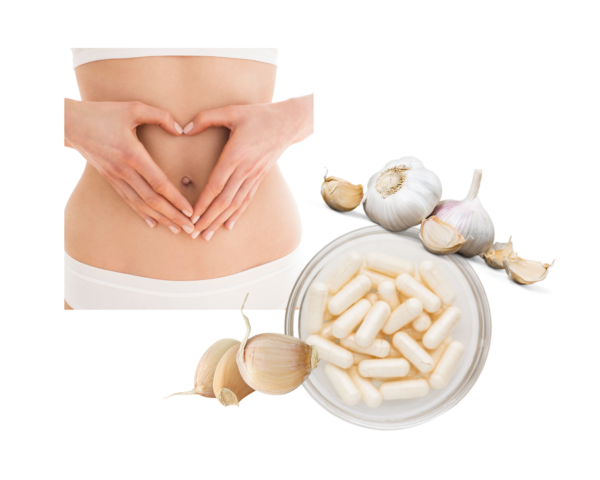 Allicin is a compound that comes from garlic. It gives garlic all the properties that we know and love! I am so grateful for allicin, as it was one of the few supplements that helped me eradicate SIBO entirely! Allicin may also be used to treat IBS, cold sores, a sore throat, and more.
Allimed is the only herbal supplement that contains the bioavailable allicin. In the production of Allimed, allicin is stabilized and delivered to the body in a powerful way. Allimed is potent, giving you the best allicin treatment that you can find on the market!
Interested in learning more about Allimed and adding it to your supplement routine? Buy it today!
The following two tabs change content below.
Sylvie McCracken is a former celebrity assistant in Hollywood turned full time entrepreneur currently living in Ashland, Oregon with her kids. She writes about treating and preventing health conditions with real food and natural remedies, as well as anything else she feels like writing about because she's a rebel like that. ? he also mentors health professionals turned entrepreneurs on her other site, SylvieMcCracken.com
Latest posts by Sylvie McCracken (see all)