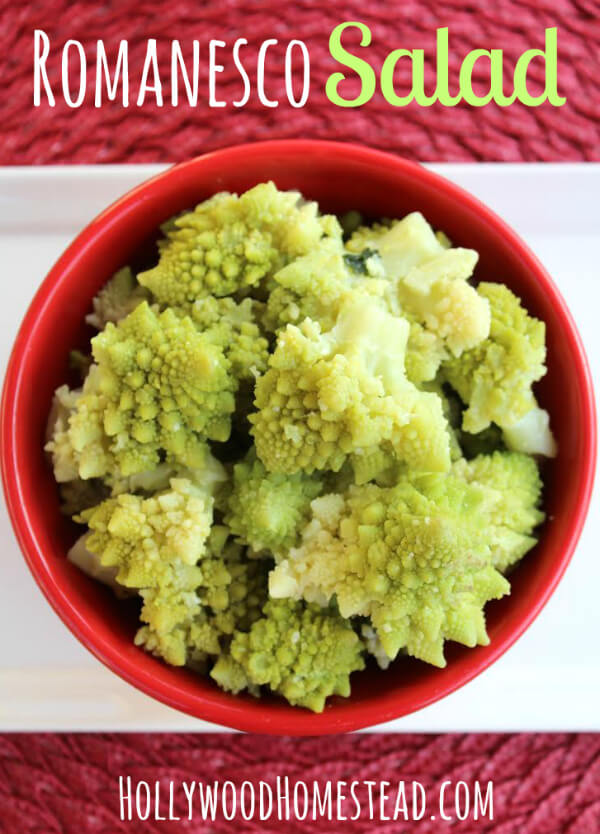 One of my favorite things is going to the farmer's market with the fam when I can escape both jobs for an hour.  I love trying out vegetables we don't often see in a grocery store.  It's the rebel in me.
My family goes through a lot of broccoli and cauliflower, mainly cause the kids will eat them without grumbling which is a total score.  But, to be honest I'm getting tired of both of them so I've been trying to see what fun things we can do with another brassica, romanesco!   It's quite similar to broccoli actually but more interesting looking.
This recipe makes for an interesting simple salad.  I love it because it's easy to have a few days worth in the fridge so I can easily pack for myself or the kids for lunch. (Here are several more kid friendly paleo lunch ideas).
Romanesco Salad
What you will need: (Serves 6)
2 heads of romanesco
2 stalks celery
1/2 cup loosely packed fresh cilantro
1/2 tsp. sea salt (where to buy sea salt)
Dressing:
Directions:
Mix the ingredients of the dressing and let sit.
Cut the Romanesco up into small florets and discard the tough core.
Steam the florets for 10-15 minutes or until tender and sprinkle with 1/2 tsp. sea salt.
Place into a large bowl.
Add the chopped celery and cilantro and mix.
Add the dressing and mix well.
Enjoy!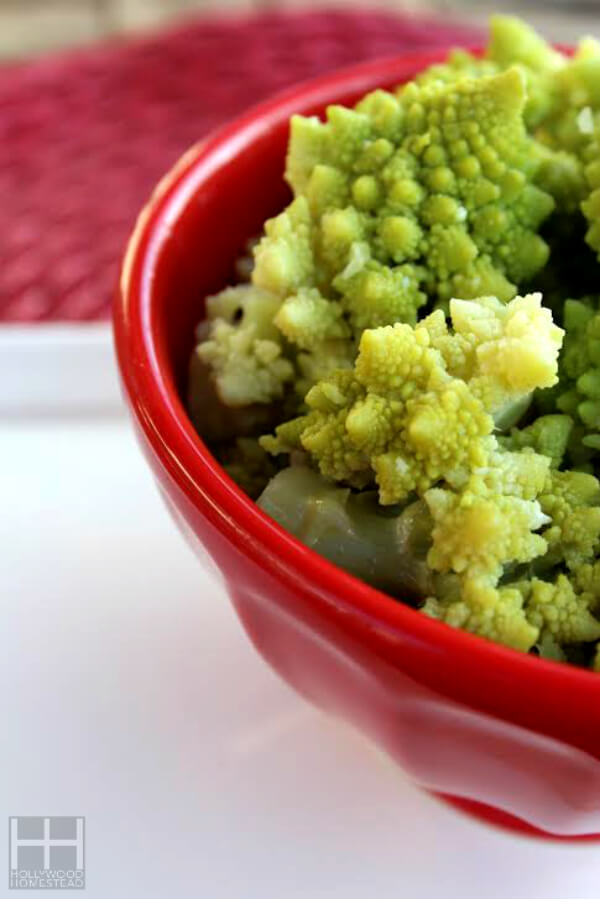 The following two tabs change content below.
Sylvie McCracken is a former celebrity assistant in Hollywood turned full time entrepreneur currently living in Ashland, Oregon with her kids. She writes about treating and preventing health conditions with real food and natural remedies, as well as anything else she feels like writing about because she's a rebel like that. ? he also mentors health professionals turned entrepreneurs on her other site, SylvieMcCracken.com
Latest posts by Sylvie McCracken (see all)