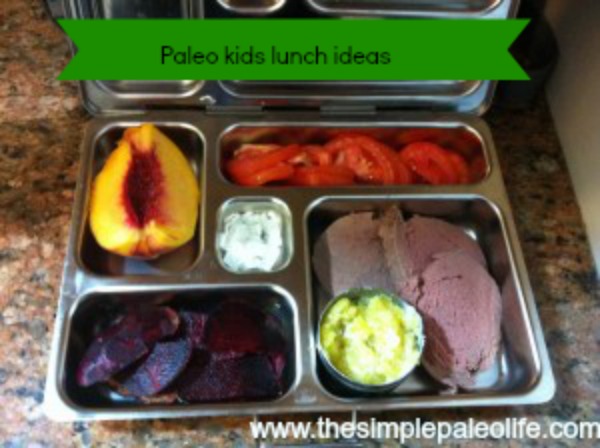 This is one of the questions I get most often: How on earth do you pack a lunch without including a sandwich!?
When I first switched the kids to paleo  I was wondering the same thing.
Turns out there is a world of possibilities when you ditch the bread!
This lunchbox makes it really easy to just pack some leftovers, grab an ice pack and water bottle and go.
That's pretty much what we do most days!
Here's what it looks like: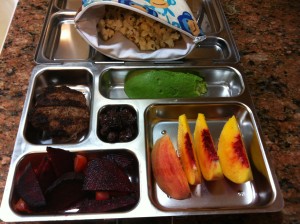 These are the chocolate chips we use: https://hollywoodhomestead.com/chocolatechips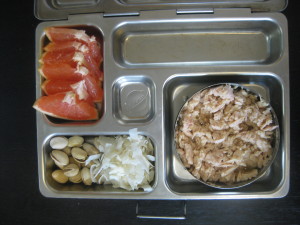 Where to buy coconut chips: https://hollywoodhomestead.com/coconut-chips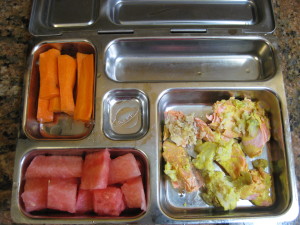 Curry sauce recipe coming soon!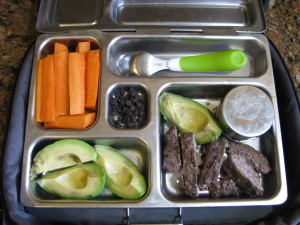 Homemade mayo recipe coming soon!
If you're new to paleo you might find this article useful.  If you're worried about your kids missing their favorite less than ideal snack I suggest switching one out at a time.
Some items that were helpful during the transition were pure wraps but they are a bit pricey so they're not something we buy on a regular basis.
What do you pack in your kids lunches? Any ideas to share for paleo newbies?
Need more fabulous lunchbox ideas for your paleo kids? Check out the eBook Joshua's Prime Lunchbox.  It has over 50 gluten-free, healthy, real-food lunch box ideas and recipes, kid's snack ideas, and loads of information on how to feed your family healthily.  Get a sneak preview here.
The following two tabs change content below.
Sylvie McCracken is a former celebrity assistant in Hollywood turned full time entrepreneur currently living in Ashland, Oregon with her kids. She writes about treating and preventing health conditions with real food and natural remedies, as well as anything else she feels like writing about because she's a rebel like that. ? he also mentors health professionals turned entrepreneurs on her other site, SylvieMcCracken.com
Latest posts by Sylvie McCracken (see all)