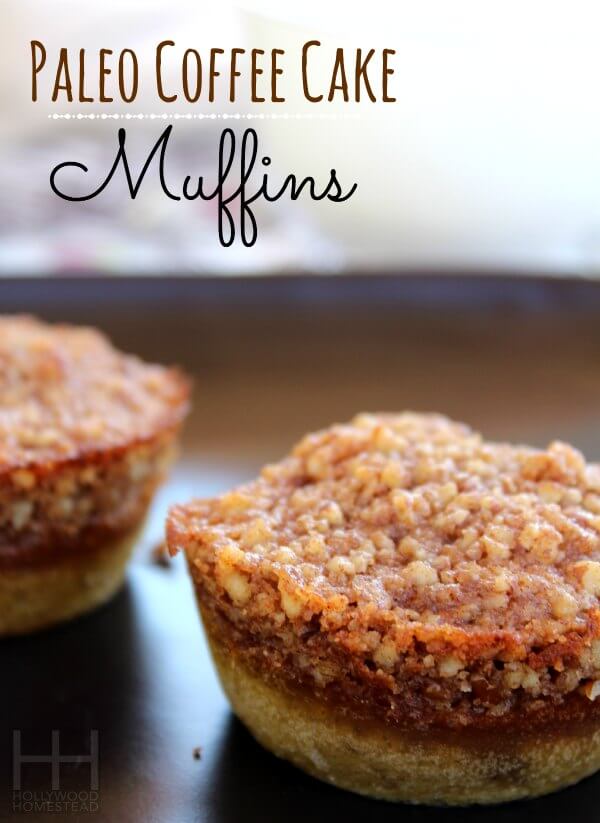 Oh yes we did!  Coffee cake used to be a staple at our house… you know, in the hot mess days.   But once you give up grains, dairy and refined sugar the coffee cake goes out the window.
What if I told you you can make a delicious version at home without all that crap?
Now before everyone gets in a tizzy about calling this "paleo" I'll repeat what I answered the commenters in my Chocolate Cupcakes post.  I'm not calling this "Paleo Coffee Cake" because I think our ancestors where hunting or gathering coffee cake at any given time but rather because for those of us who eat a paleo, primal, mostly nutrient dense diet (albeit with an 80/20 approach), searching for "grain free dairy free legume free refined sugar free crap free coffee cake" is just ridiculous, amiright?
Now that that bit of business is settled, on to the fun stuff…
Paleo Coffee Cake Muffins
Muffin Ingredients:
Topping Ingredients:
Directions:
Preheat oven to 350 degrees.
Put eggs in a large mixing bowl and mix thoroughly with an immersion blender until frothy.
Add remaining ingredients and mix well.
Fill muffin pan evenly (should make 1 dozen).
Place in oven and set timer for 20 minutes.
Now combine ingredients for the topping in a separate bowl.
At the 20 minute mark take out the muffins and add the topping evenly between all the muffins.
Put them back in the oven for another 10 minutes.
Broil for an additional 2 minutes and remove quickly.
Let cool.
Enjoy with a hot cup of coffee! Ok, I guess I'll let you do tea if you insist… 😉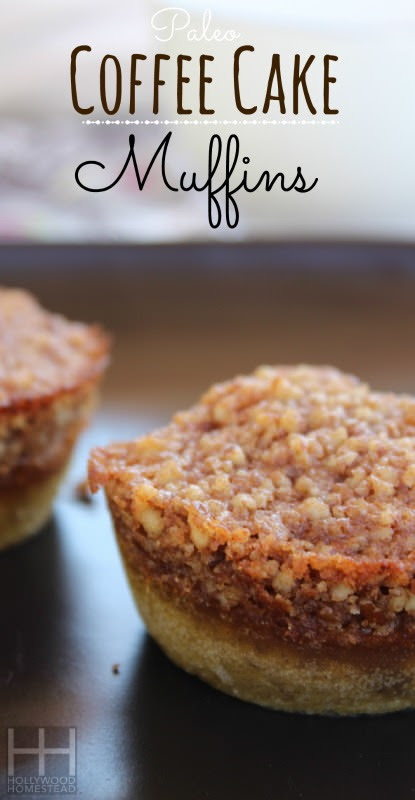 What is your favorite dessert?
The following two tabs change content below.
Sylvie McCracken is a former celebrity assistant in Hollywood turned full time entrepreneur currently living in Ashland, Oregon with her kids. She writes about treating and preventing health conditions with real food and natural remedies, as well as anything else she feels like writing about because she's a rebel like that. ? he also mentors health professionals turned entrepreneurs on her other site, SylvieMcCracken.com
Latest posts by Sylvie McCracken (see all)