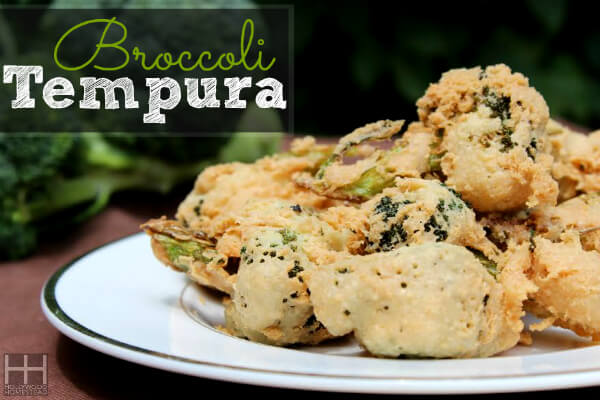 One of my favorite foods is sushi.  Its my favorite place to go to when Eric and I have the occasional date night.  We used to go with the kids years ago and Natalie used to love to get the vegetable tempura and chicken teriyaki.  Traditionally, tempura is made with wheat flour which we no longer eat.  Eric surprised us one weekend as he experimented and came up with this great paleo replacement for it!  It was delicious and can be used with virtually any vegetable or even meat!
What you will need for this flour-free, grain-free tempura:
Directions:
Put oil in a deep pan and turn on high.
Put all ingredients (excluding broccoli) in a food processor or blender.
Mix until it looks like batter.
Dip your broccoli in the batter and carefully place in the hot oil.
Use tongs to turn broccoli until it is light brown on all sides.
Remove from oil and let cool.
Enjoy!
Interested in how to transition your family to paleo? Read my eBook Paleo Made Easy. It contains practical advice for busy families, shopping tips, answers to pretty much every paleo lifestyle question, and 45+ delicious paleo recipes.  Learn more here.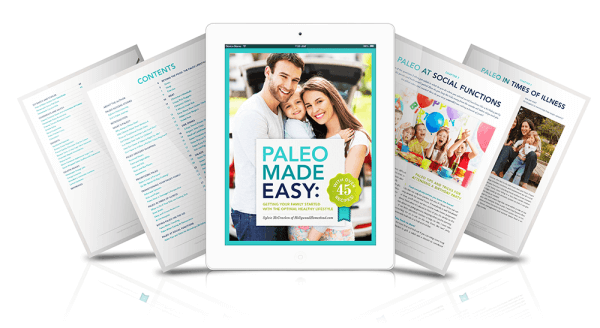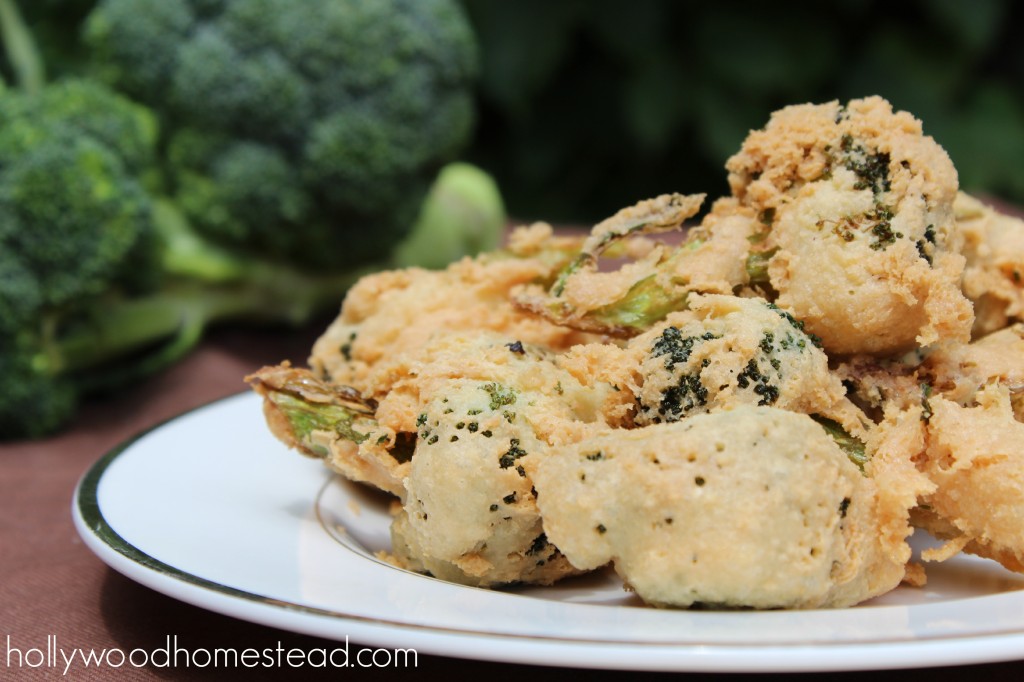 What is your favorite vegetable to turn into tempura?
The following two tabs change content below.
Sylvie McCracken is a former celebrity assistant in Hollywood turned full time entrepreneur currently living in Ashland, Oregon with her kids. She writes about treating and preventing health conditions with real food and natural remedies, as well as anything else she feels like writing about because she's a rebel like that. ? he also mentors health professionals turned entrepreneurs on her other site, SylvieMcCracken.com
Latest posts by Sylvie McCracken (see all)