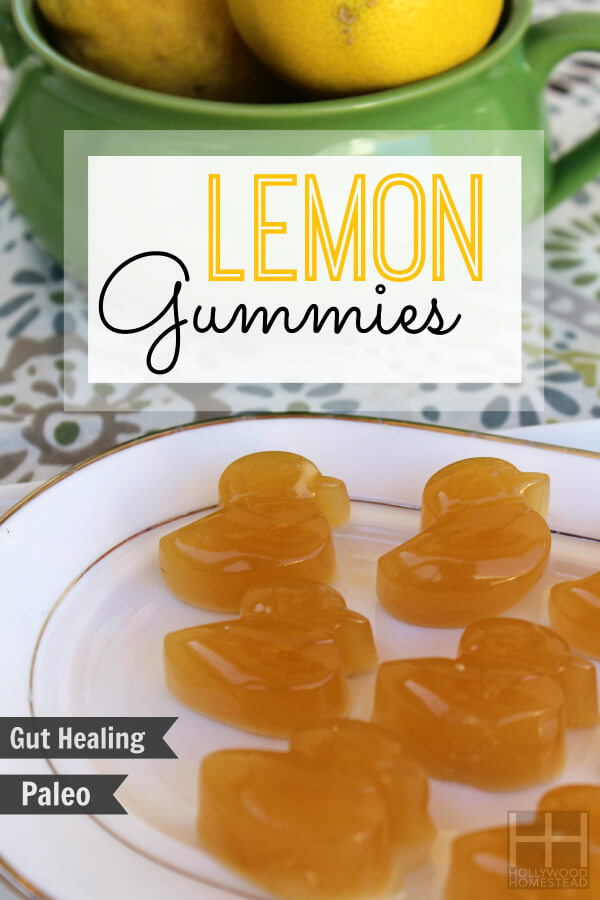 This recipe for homemade gummy bears uses real gelatin, which is rich in nutrients for your growing children (and adults too!).
What you will need to make your own healthy gummy bears:
Directions:
Pour lemon juice and honey into a skillet on low heat- not hot since it will kill the probiotic awesomeness of the raw honey!
Once warm mix in the gelatin.
Mix thoroughly until the gelatin has dissolved.
Pour into a measuring cup, and then into molds (we used these super cute bear ones and heart ones)
Put in freezer for 15 minutes.
Take out and enjoy!
*If you or your kids are used to sweeter foods you may want to start with more and as time goes by you can experiment with reducing the quantity
If you like this recipe, check out my other recipes for homemade gummy bears and gelatin treats:
Have you tried making your own gummy bears? What are you waiting for?
Want even more recipes which include health-building gelatin?  Check out my new eBook The Gelatin Secret.  You will get dozens of recipes, instructions for making bone broth at home, and loads of information about how gelatin nourishes each part of your body.
The following two tabs change content below.
Sylvie McCracken is a former celebrity assistant in Hollywood turned full time entrepreneur currently living in Ashland, Oregon with her kids. She writes about treating and preventing health conditions with real food and natural remedies, as well as anything else she feels like writing about because she's a rebel like that. ? he also mentors health professionals turned entrepreneurs on her other site, SylvieMcCracken.com
Latest posts by Sylvie McCracken (see all)