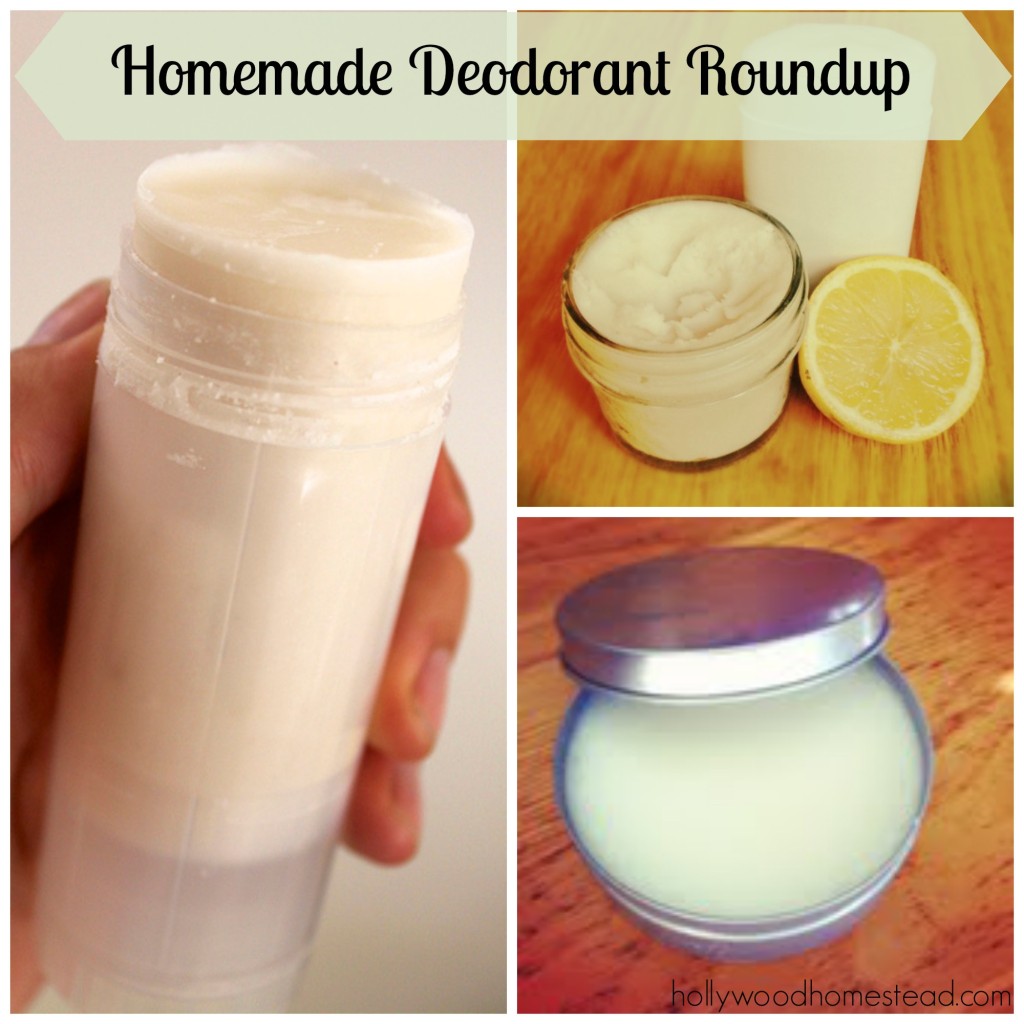 Why on earth would someone even be interested in making homemade deodorant?
One of the crazy side effects of paleo is the lack of a need for so many toiletries.  Seriously, before paleo I had tried to ditch my shampoo and it was not pretty.  Since paleo? Baking soda and apple cider vinegar on my head have been just fine. I wrote all about getting rid of shampoo and shampoo alternatives.  Next on my list of things to replace were the wonky ingredient deodorants with homemade deodorant (confession: I was using antiperspirants which are never a good idea- we are supposed to perspire!).
If you're ready to ditch the aluminum and chemical sh*tstorm that is your deodorant, here is a list of homemade deodorant recipes from me and my fellow bloggers along with a few store bought options for those of you who ain't got the time to make deodorant yourself.
The truth is when I'm eating really clean unless it's in middle of summer and/or I'm working out intensely I don't find the need for deodorant at all most of the time.  But, if I've been hitting the maple syrup laden paleo treats or any alcohol the next day calls for some baking soda for sure.
Homemade Deodorant Recipes
Don't have time to make your own deodorant?
No worries! Here's a list of some of my favorite non-cancer causing store bought brands of natural deodorant!
What is your favorite natural deodorant and/or homemade deodorant? Have you tried making your own deodorant?
The following two tabs change content below.
Sylvie McCracken is a former celebrity assistant in Hollywood turned full time entrepreneur currently living in Ashland, Oregon with her kids. She writes about treating and preventing health conditions with real food and natural remedies, as well as anything else she feels like writing about because she's a rebel like that. ? he also mentors health professionals turned entrepreneurs on her other site, SylvieMcCracken.com
Latest posts by Sylvie McCracken (see all)