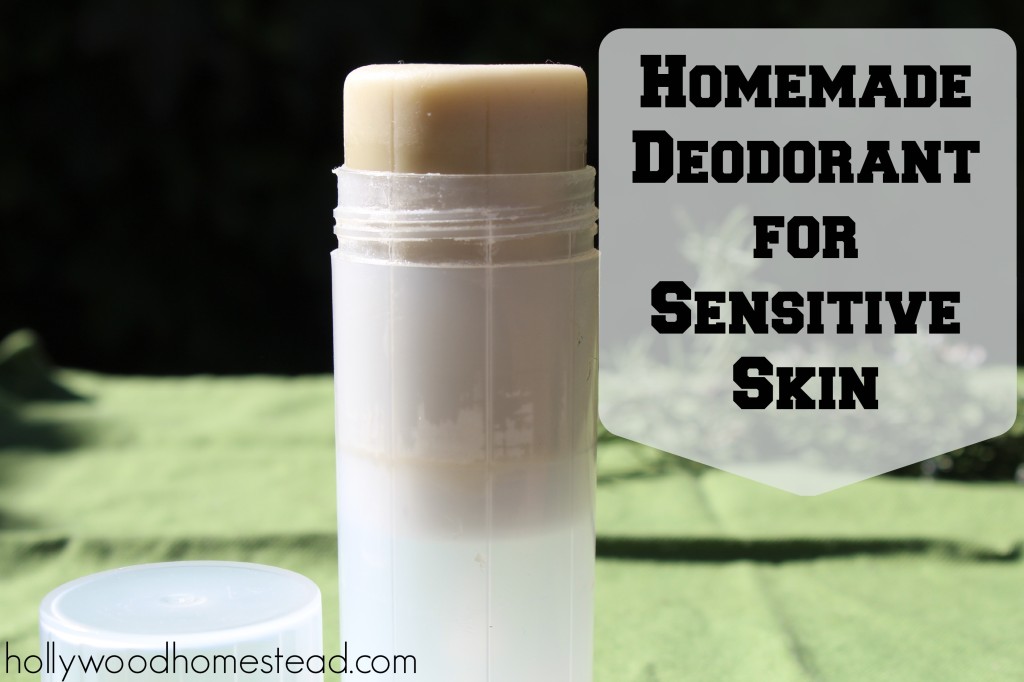 Ok, so apparently I'm a delicate flower because every single amazing-smelling deodorant has been giving me a rash so of course I asked Eric to experiment with ingredients to find a deodorant recipe that doesn't! A little less baking soda and a few other things and voila! No rashes… Love that man!
Homemade Deodorant for Sensitive Skin (makes 2 sticks)
What you will need:
Directions:
Heat coconut oil, beeswax, and shea butter in a glass bowl over a pot of water so it is warmed gently by the steam.
Mix until it liquifies.
Add your essential oil and baking soda and mix well.
Remove the glass bowl and pour contents into the empty deodorant containers.
Place in freezer until they harden.
Now they are ready for use!
What deodorant do you use? Ever tried making your own deodorant?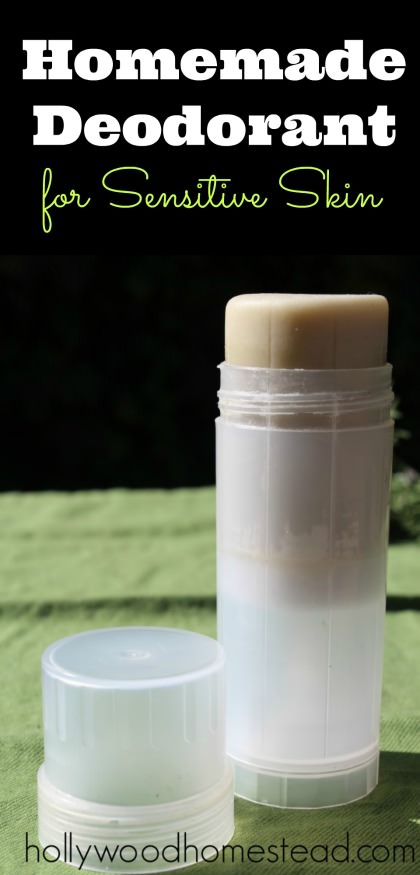 The following two tabs change content below.
Sylvie McCracken is a former celebrity assistant in Hollywood turned full time entrepreneur currently living in Ashland, Oregon with her kids. She writes about treating and preventing health conditions with real food and natural remedies, as well as anything else she feels like writing about because she's a rebel like that. ? he also mentors health professionals turned entrepreneurs on her other site, SylvieMcCracken.com
Latest posts by Sylvie McCracken (see all)