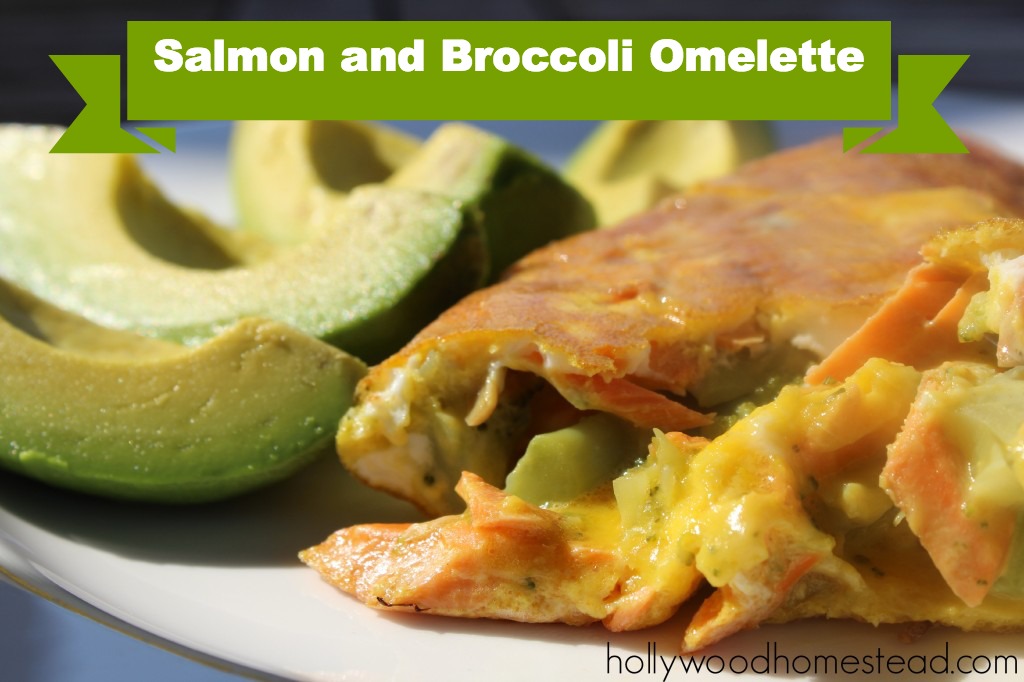 This morning we did what we often do…. use leftovers and make an elegant breakfast!
Here is a quick and easy recipe for a Salmon and Broccoli Omelette.
Ingredients:
Directions:
Put the coconut oil in the omelet pan on medium heat.
Mix the eggs well in a separate bowl and pour into pan.
Sprinkle the salmon and broccoli evenly on top of the eggs.
Turn heat to medium/low.
Cover until egg is cooked through.
Fold and serve with some avocado!
What are your favorite ways to reinvent leftovers?
The following two tabs change content below.
Sylvie McCracken is a former celebrity assistant in Hollywood turned full time entrepreneur currently living in Ashland, Oregon with her kids. She writes about treating and preventing health conditions with real food and natural remedies, as well as anything else she feels like writing about because she's a rebel like that. ? he also mentors health professionals turned entrepreneurs on her other site, SylvieMcCracken.com
Latest posts by Sylvie McCracken (see all)