A couple weeks ago we visited Primal Pastures, a small family owned local farm in Temecula, CA- less than a couple hours from our home.   Paul Grieve and I connected online after he saw this video of the kids eating chicken feet.

He was so sweet to invite us to come check out their farm which the kids now refer to as "The Chicken Farm".
Properly raised chicken is probably the most difficult protein to locate.  Its crazy really, since its the protein that most people, paleo or not, eat so frequently.  Often readers, friends and family will tell me how they are now eating organic chicken.  I hate to be the debbie downer that brings up that the organic label isn't all its cracked up to be when it comes to meat.
Read more on the Primal Pastures philosophy for raising poultry (in line with the Paleo, Primal and WAPF) here. 
It's amazing how much more connected to their food these kids are since visiting the farm… It is so important to get to know your farmers and see where your food comes from.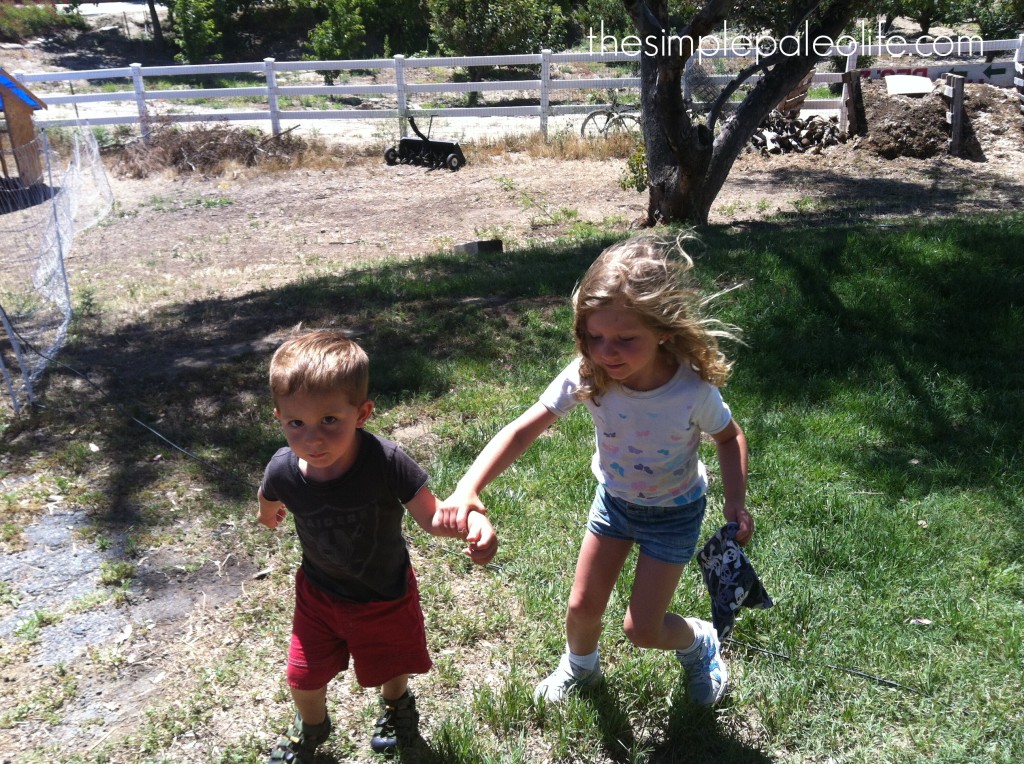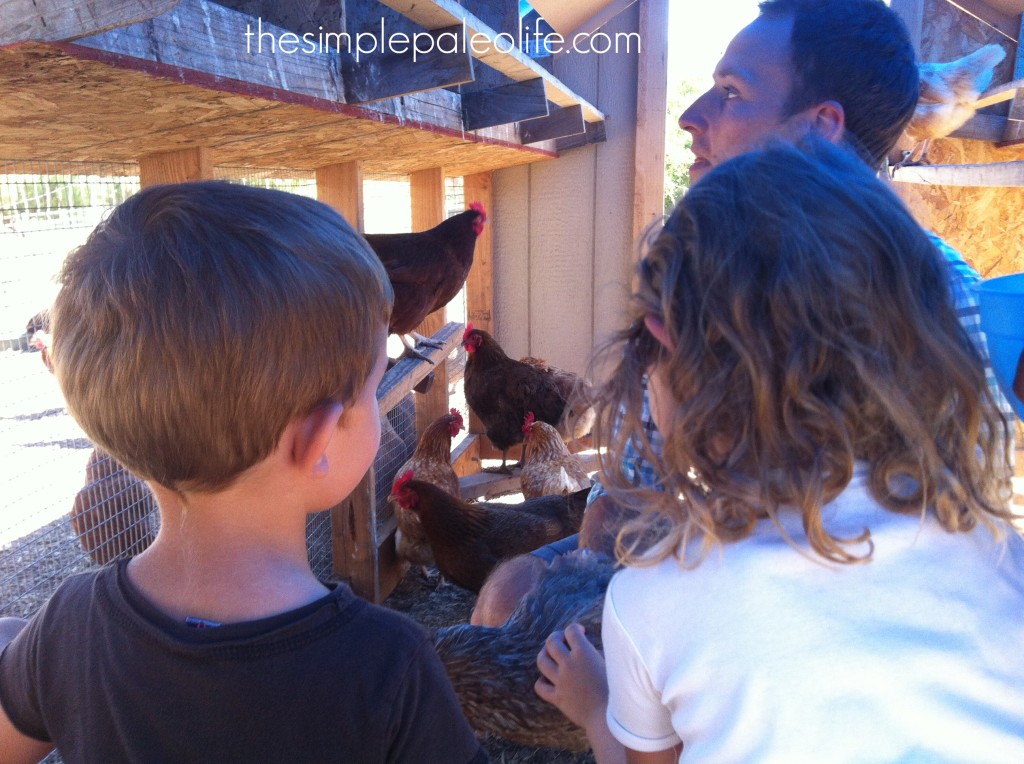 up close and personal with the ladies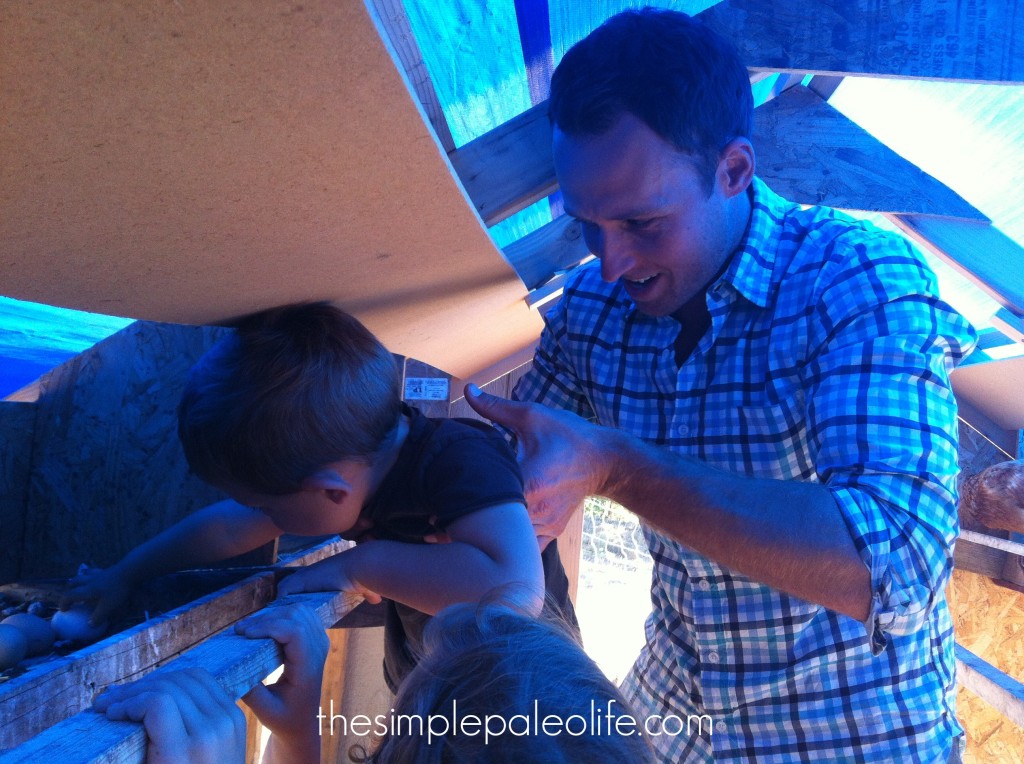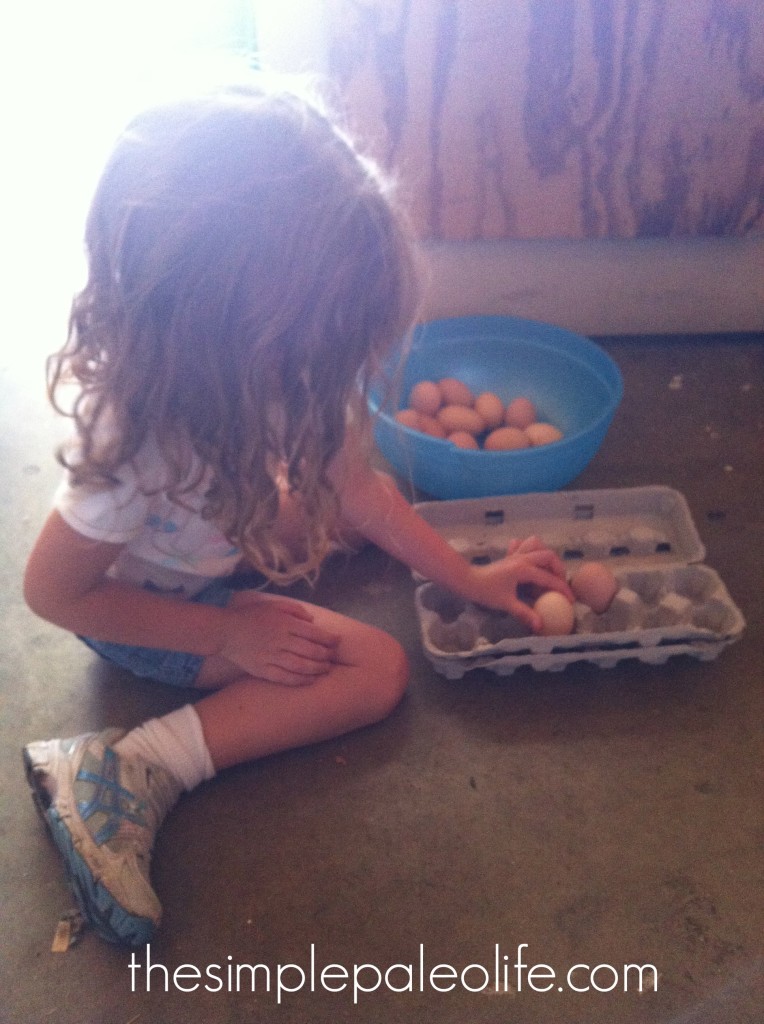 Primal Pastures is growing! They've just added a flock of sheep with 2 dogs to help herd them!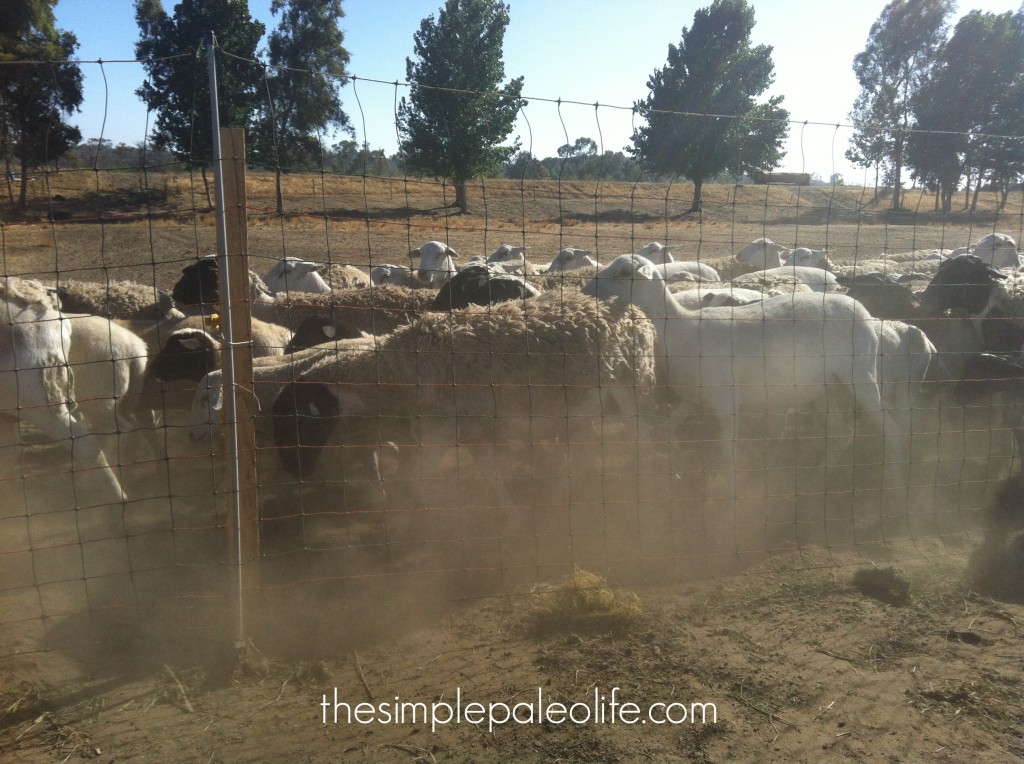 We got a tad dirty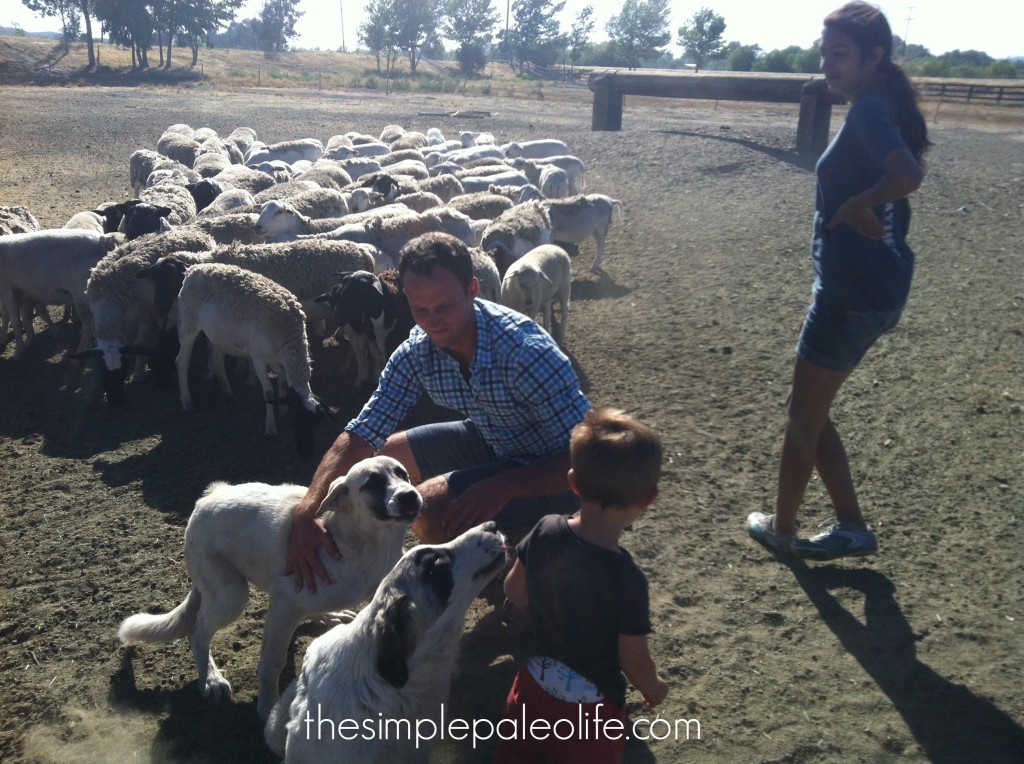 Natalie, 14 years old, was the most impacted by our farm visit.  She asked Farmer Tom several questions about the differences between the laying hens and the chickens, why their coops were different, the fertilization of eggs, the feed, the predators, etc.  Sometimes I'm still amazed at how many impromptu learning opportunities there are for unschoolers.  Seeing how WELL animals are treated was HUGE for her!   She is the most resistant of my 3 kids to trying new things meat-wise but in the last 2 weeks she's eaten organ meat without complaints and I have no doubt it has to do with our farm tour.
We came home with ground lamb, eggs, chicken feet, chicken heads, and a whole chicken.  Needless to say, the eggs, chicken and lamb were all amazing and I love knowing exactly how they were raised!
Stay tuned for recipes for chicken broth, grilled chicken and lamb burgers!
If you're local to the LA area, sign up on Primal Pastures newsletter to be notified when their products become available here.
The following two tabs change content below.
Sylvie McCracken is a former celebrity assistant in Hollywood turned full time entrepreneur currently living in Ashland, Oregon with her kids. She writes about treating and preventing health conditions with real food and natural remedies, as well as anything else she feels like writing about because she's a rebel like that. ? he also mentors health professionals turned entrepreneurs on her other site, SylvieMcCracken.com
Latest posts by Sylvie McCracken (see all)