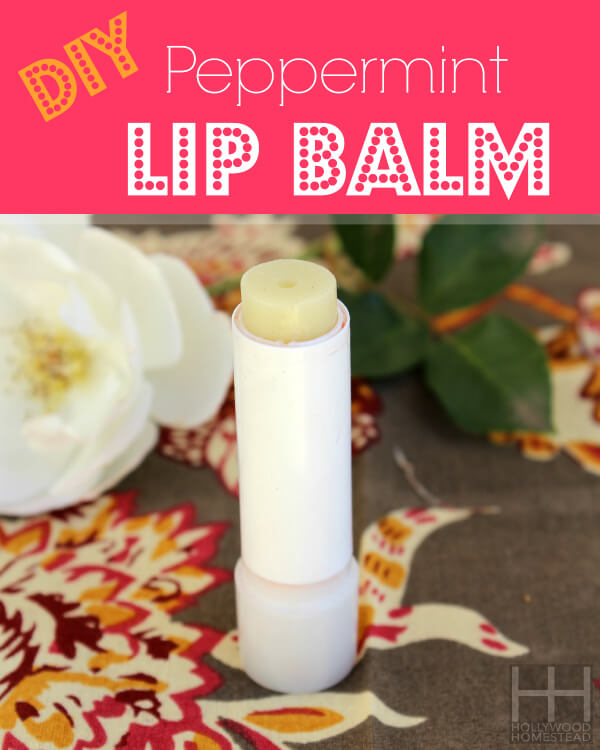 How on earth did I end up making Peppermint Lip Balm?! I've been on a DIY kick lately, can you tell?  This one was spurred by the fact that my 4 year old was watching me put some lip balm on the other day.  Of course, she wanted some and only then was it that I double checked this particular used-to-be crunchy brand for ingredients.  Needless to say there were some unpronounceable ones so although a few doses of it won't kill you, I don't think using it every day would be a great idea either.
This recipe may look daunting but it's actually pretty easy! And a stick will last you a good while so it's not like you'll be making it every week anyway.
I love peppermint lip balm but of course you could substitute whatever essential oil you'd like if you have a different preference.
Now this is a lip balm I'm happy to have my 4 year old apply every day.
Peppermint Lip Balm
What you will need:
Directions:
Heat and mix all ingredients well.
Pour into an appropriate container.
Let cool.
Enjoy!
The following two tabs change content below.
Sylvie McCracken is a former celebrity assistant in Hollywood turned full time entrepreneur currently living in Ashland, Oregon with her kids. She writes about treating and preventing health conditions with real food and natural remedies, as well as anything else she feels like writing about because she's a rebel like that. ? he also mentors health professionals turned entrepreneurs on her other site, SylvieMcCracken.com
Latest posts by Sylvie McCracken (see all)