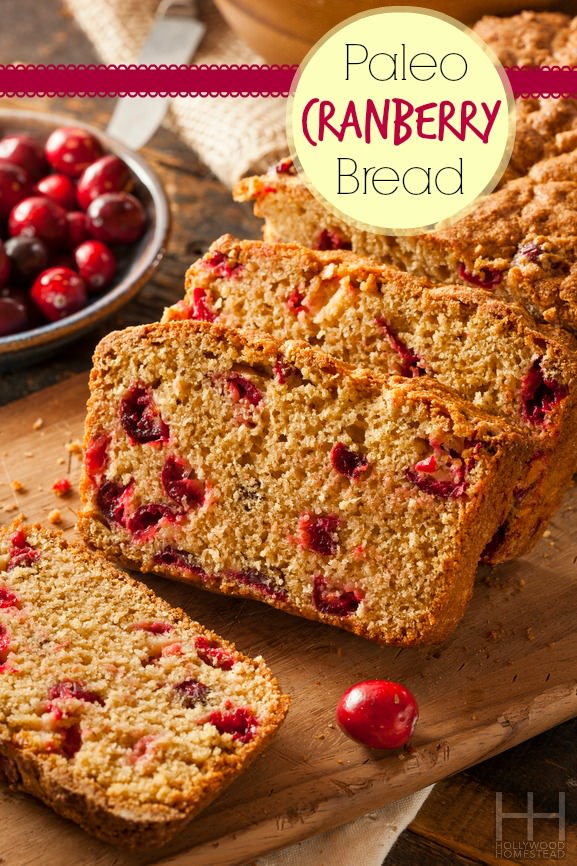 I have to admit I'm a sucker for cranberry bread.  I don't make desserts very often because I'll finish the whole darn thing so cranberry bread is something that shows up in my kitchen just a few times a year.  The truth is though, it's not really all that sweet.  It's more of a tart simple bread that is amazing toasted with some butter or ghee on top (if you tolerate dairy).
If you've been reading my blog for some time you'll know that I follow an 80/20 approach to paleo and although this cranberry bread recipe's ingredients fall within the paleo template and framework it's still a treat in my opinion.
But enough of all of that, here is the recipe!
Paleo Cranberry Bread
Ingredients:
Directions:
Mix all ingredients well in a large bowl (excluding cranberries) with an immersion blender.
Add cranberries and mix in with a spoon.
Pour mixture onto a 9×9 inch baking pan greased or lined with parchment paper.
Bake at 350 degrees for 35 minutes or until a toothpick comes out clean.
Enjoy!
What is your favorite treat?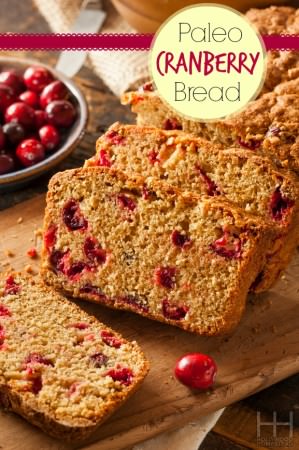 The following two tabs change content below.
Sylvie McCracken is a former celebrity assistant in Hollywood turned full time entrepreneur currently living in Ashland, Oregon with her kids. She writes about treating and preventing health conditions with real food and natural remedies, as well as anything else she feels like writing about because she's a rebel like that. ? he also mentors health professionals turned entrepreneurs on her other site, SylvieMcCracken.com
Latest posts by Sylvie McCracken (see all)