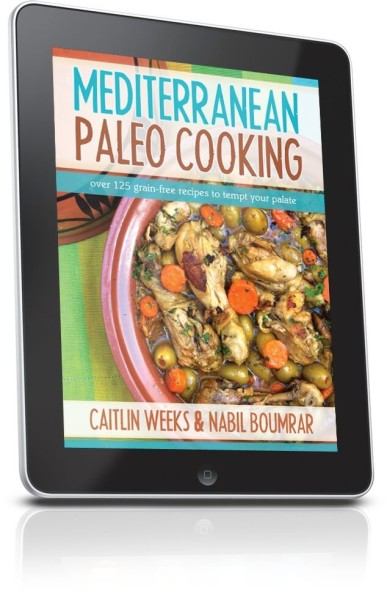 You guys! I'm so excited that Caitlin from Grass Fed Girl is letting me share this recipe for paleo apricot scones from her brand new book, Mediterranean Paleo Cooking.  Now, I'll be honest, I haven't tried them yet because I'm on a 21 Day Sugar Detox for another 10 days but one of the things I've been missing the most, not just during the detox but since going paleo are my uncle's delicious scones, especially this time of year.  Finding a paleo recipe for them makes me jump for joy.
Now this is just one of the many little gems you can find inside Mediterranean Paleo Cooking that's perfect as a snack or a treat, and it will only take you 10 minutes to prepare!
Paleo Apricot Scones
Prep time: 10 minutes  Cooking time: 15 minutes  Serves: 6
Ingredients
Directions
Preheat the oven to 350 degrees.
Cover a cookie sheet with parchment paper.
Dice the apricots and set aside.
Mix the dry ingredients in a bowl.
Mix the wet ingredients in another bowl.
Combine the two mixtures thoroughly.
Slowly fold the apricots into the dough.
When the dough is mixed well, spoon the mixture onto the cookie
sheet in 2 inch mounds.
Bake for 12-15 minutes, until they are done.
Cool for a few minutes on a wire rack before serving.
And the end result…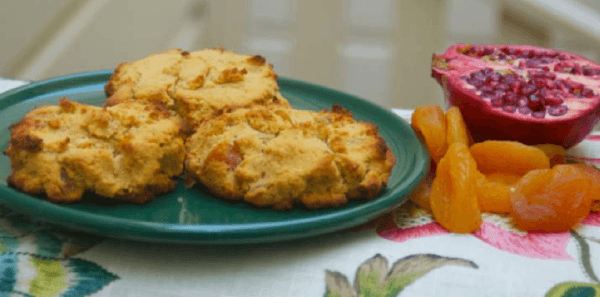 Is your mouth watering yet?
One of the misconceptions of the paleo diet is that it is just ground beef and vegetables all day long.  Rinse and repeat.  I don't know about you but that can get boring pretty quickly.  Another common reason for people resisting paleo is that they think it means they'll never have a treat again.  With recipes like these apricot scones, you will never feel deprived, I promise.  That's why I'm so excited about Caitlin and Nabil's new book Mediterranean Paleo Cooking!
The table of contents remind me of the 2 years my family lived in Abu Dhabi and I'm so looking forward to trying the paleo versions of a lot of those recipes I enjoyed while in the Middle East.
Being paleo doesn't mean you have to cut out the excitement and flare of cooking, and this book is a perfect example of the some of the amazing flavors you can discover while still maintaining a healthy and balanced diet.
Caitlin's Story
What I love about this cookbook is that Caitlin is a walking example of how beneficial a REAL food diet can be.  At 5'8″ and 238 pounds out of college, Caitlin explains that she was struggling to maintain a healthy lifestyle.  After loosing 90 pounds on Weight Watchers with lots of cardio and calorie counting, she knew that the processed meals and frozen dinners weren't the long-term solution she needed. Nutrition began to be a great passion of hers, and after enrolling in a nutrition program in Berkeley, she even tried a vegetarian diet to try and find a balance. But after being diagnosed with Hashimoto's Thyroiditis, Caitlin made the move to start eating paleo.
Caitlin found that with her new way of eating she was able to boost her energy and strength while gaining the experience she needed as a nutritionist, which led to her creating her blog, the Grass Fed Girl.
In this book, she shares many "Nutritionist tips" throughout.  It's more than just a cookbook, she shows you how to tune in and listen to your body to refine what works for you and what doesn't.  After all, paleo is just a template.
The Mediterranean Influence
Caitlin's husband Nabil Boumrar is a professional chef raised in Algeria.  As a chef, Nabil brings his Mediterranean heritage to life, and coupling that with the paleo principles of a nutritionist wife, Mediterranean Paleo Cooking was born!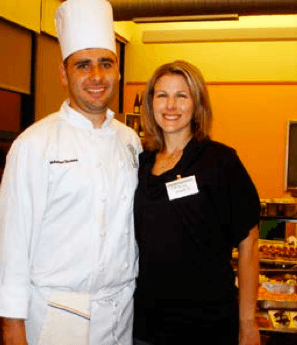 You Can Do It!
Let's be honest, there's those nights where you get home and you've got the kids to deal with, you've already had a long day at work, and the last thing you want to be doing in spending hours in the kitchen. What's your go-to: takeout? frozen meals? That can get pricey and chances are you'll be exposed to some funky rancid seed oil.  A cookbook like this one has loads of recipes for every type of situation:
need to eat pronto
want an elaborate meal for get togethers and parties
if you have to eat another hamburger patty you'll lose your marbles
Soups, salads, appetizers, poultry, red meat, seafood, desserts, you name it this paleo recipes book has it, and the end results…well, just take a look: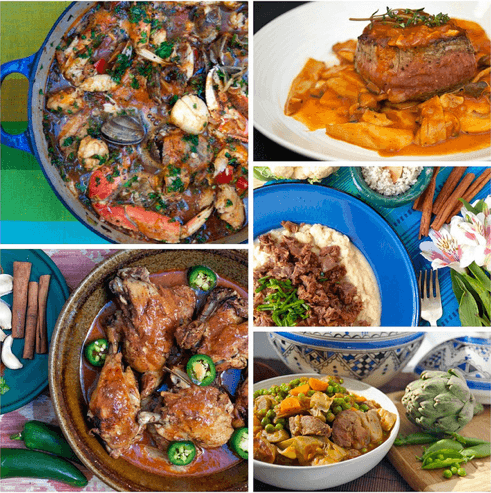 So, if you've gotten yourself into a bit of a rut with the all too common paleo ground beef recipes, then it's time to add a little bit of Mediterranean flare to your cooking repertoire with Mediterranean Paleo Cooking.  The paleo recipes are easy to follow, fun, and bound to wow your tastebuds!
The following two tabs change content below.
Sylvie McCracken is a former celebrity assistant in Hollywood turned full time entrepreneur currently living in Ashland, Oregon with her kids. She writes about treating and preventing health conditions with real food and natural remedies, as well as anything else she feels like writing about because she's a rebel like that. ? he also mentors health professionals turned entrepreneurs on her other site, SylvieMcCracken.com
Latest posts by Sylvie McCracken (see all)