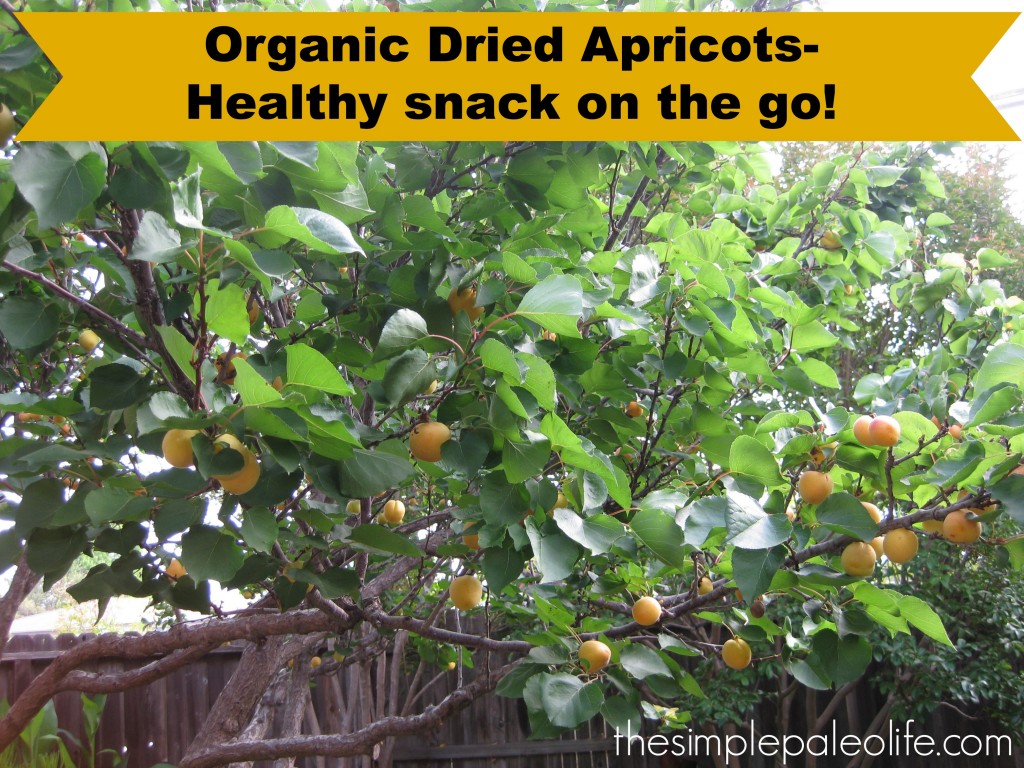 We are lucky enough to have a mature Apricot tree in the back yard, and now with the addition of our dog Lucy to the family the squirrels no longer bother them.  This year we have a bumper crop of apricots, so we can't eat them as fast as they drop…so we make our own organic dried apricots!  They are great for snacks on the go, if you can keep the kids from eating them as you're making them!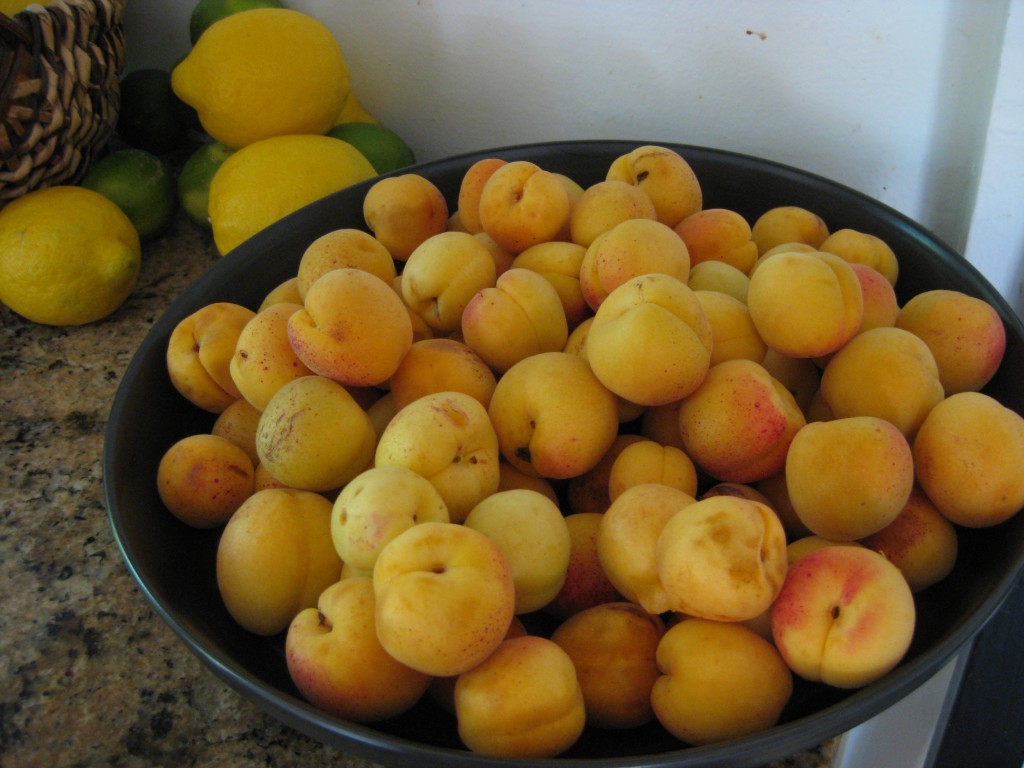 What you need:
I take the kids out with me and have them help me pick the fruit, they love getting their hands dirty!  The ripe fruit literally falls into the picker, if it doesn't want to fall, don't force it.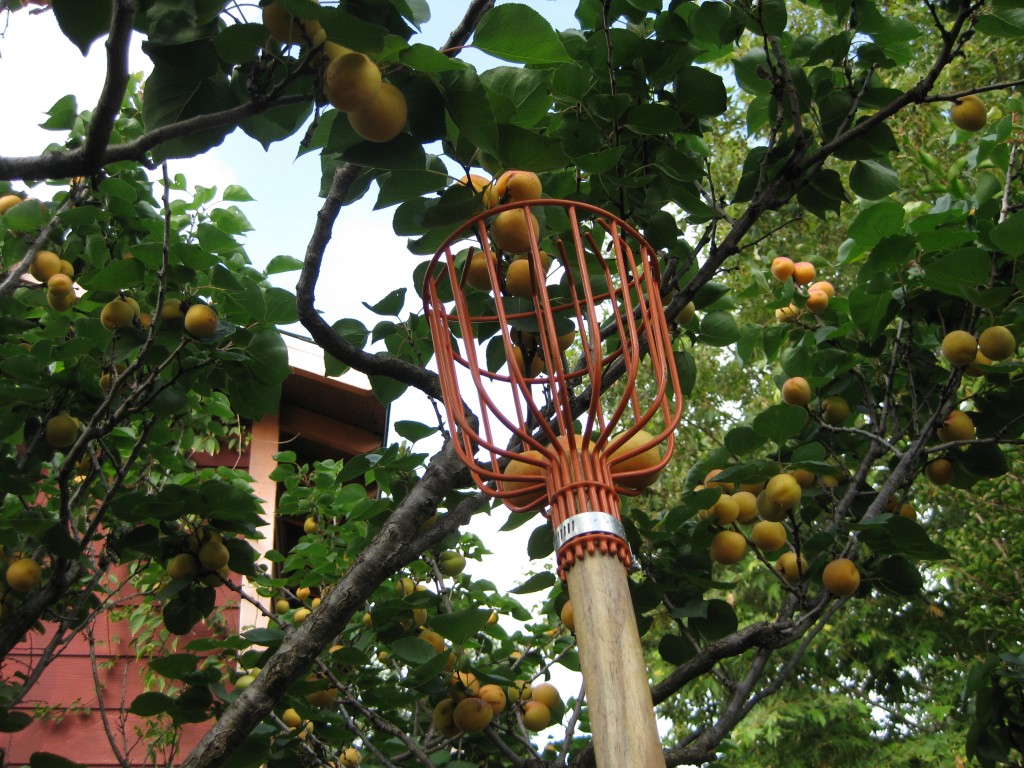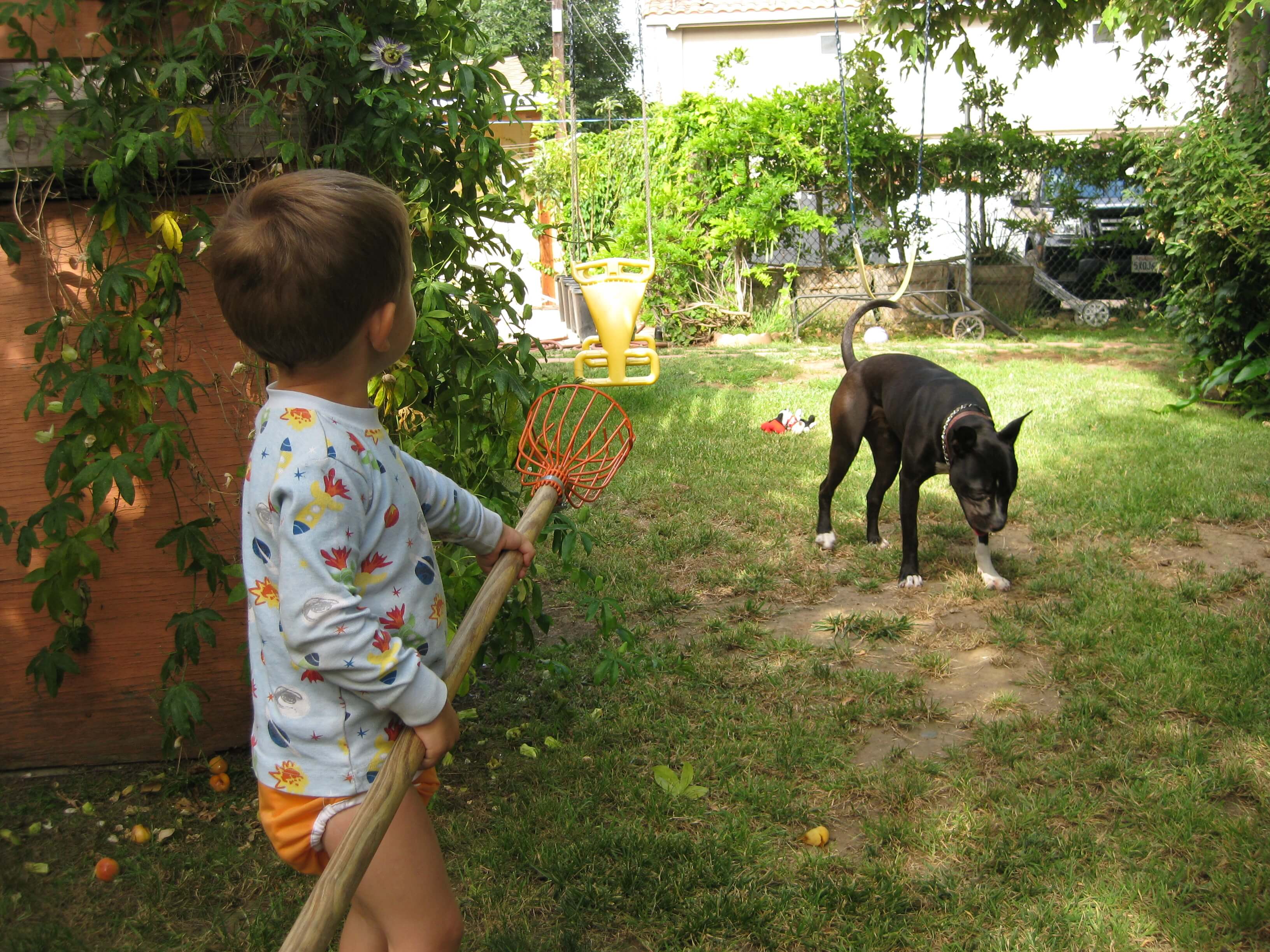 Wash and split the apricots in half.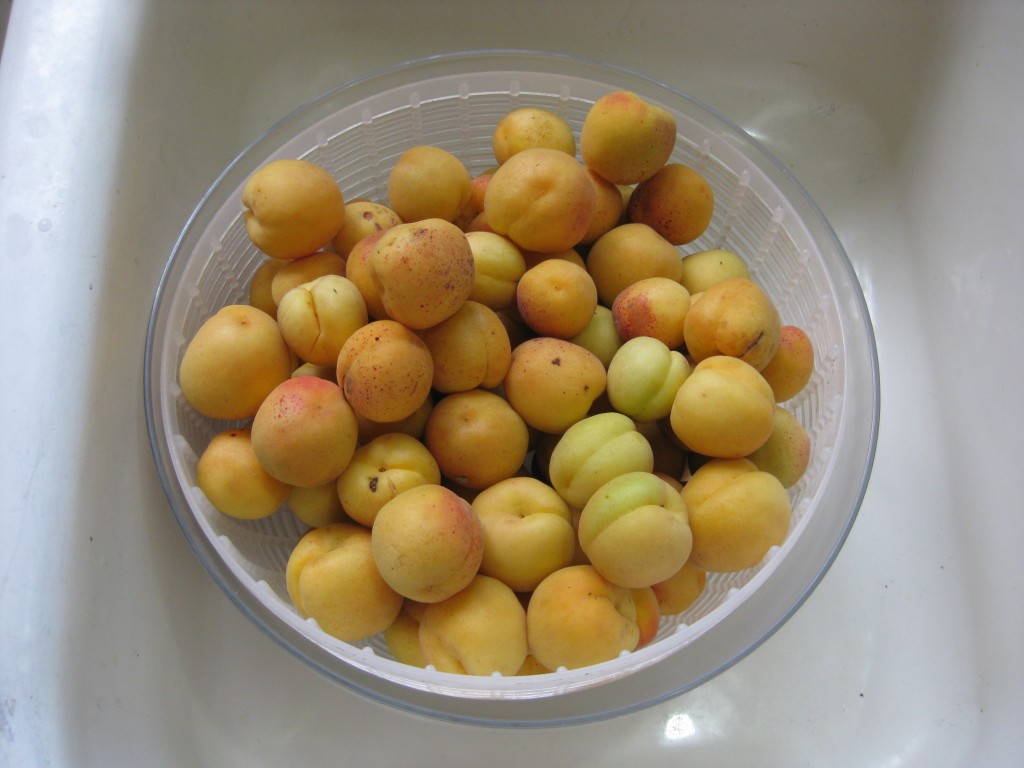 Now all you have to do is lay them out on your dehydrator trays and turn on your machine!  I set mine at 140° for 16 hours.  I ended up taking everything out at around 14 hours.  I put them in a bag, and then two hours later they were completely gone.  Next time, I'm hiding them!
Do you use a dehydrator? What are your favorite things to make with it?
The following two tabs change content below.
Sylvie McCracken is a former celebrity assistant in Hollywood turned full time entrepreneur currently living in Ashland, Oregon with her kids. She writes about treating and preventing health conditions with real food and natural remedies, as well as anything else she feels like writing about because she's a rebel like that. ? he also mentors health professionals turned entrepreneurs on her other site, SylvieMcCracken.com
Latest posts by Sylvie McCracken (see all)