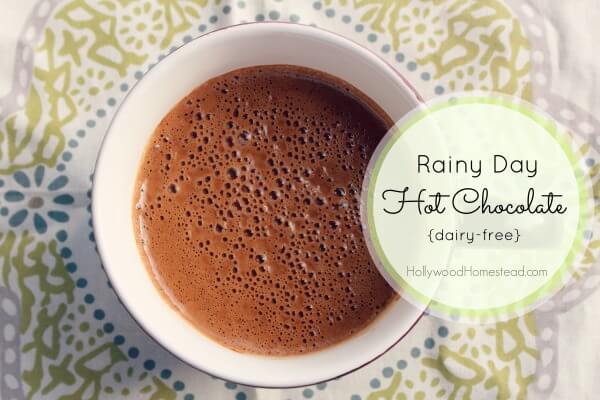 Every once in a blue moon a few drops of water fall from the sky in Southern California.  I'm told this is called rain.  It's been a while.  I have hot chocolate about as often as it rains here… not very often.  I used to get those instant packets of hot chocolate from the store.  You know, with the little marshmallows and stuff?  Have you ever turned one of those suckers over and read the ingredients?  Wowza!  The good news is you can make a much healthier version at home with very few ingredients.
Here is a delicious recipe for dairy free, refined sugar free paleo hot chocolate.
Rainy Day Paleo Hot Chocolate (Dairy Free)
What you will need:
Directions:
Combine coconut milk and chocolate chips in a pot and heat on medium high while constantly stirring.
Bring to a boil and add the remainder of the ingredients.
Reduce the heat to medium.
Continue stirring until smooth.
Serve and enjoy!
What are your favorite rainy day traditions? Any favorite paleo hot chocolate recipes?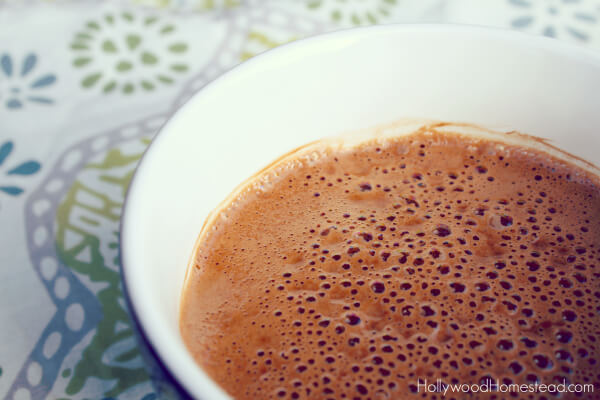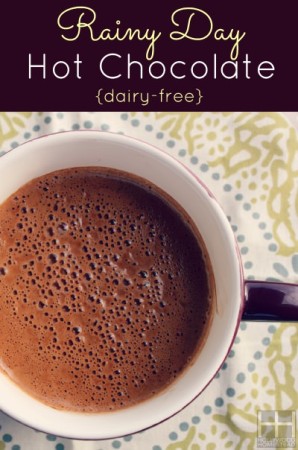 The following two tabs change content below.
Sylvie McCracken is a former celebrity assistant in Hollywood turned full time entrepreneur currently living in Ashland, Oregon with her kids. She writes about treating and preventing health conditions with real food and natural remedies, as well as anything else she feels like writing about because she's a rebel like that. ? he also mentors health professionals turned entrepreneurs on her other site, SylvieMcCracken.com
Latest posts by Sylvie McCracken (see all)