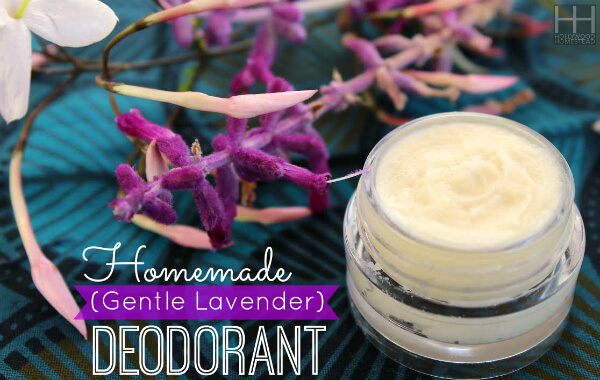 Homemade Deodorant (Gentle Lavender)
One of the first things I did after I adopted a real food diet was turn over all the body care products in my bathroom to read the ingredients.  Holy chemicals, batman!
I mean, if we don't want to eat crap them why would we ask our skin to drink it.  As one of the largest organs we have, our skin is great at absorbing.  Unfortunately it takes in the good with the bad.
If you're not a DIY-er you might just want to purchase a few of these all natural deodorants to have on hand for your family.  But, if you want to save a few bucks and make your own homemade deodorant for just a few pennies, you'll love this recipe below.  I like experimenting with different essential oils.
The great thing is that they last a long time because you only need a tiny bit.
Homemade Deodorant (Gentle Lavender)
Ingredients:
Directions:
Heat liquid ingredients and mix in the arrowroot powder.
Mix well.  I like to use this stick blender to make clean up easy!
Transfer to appropriate container, like this one.
Enjoy!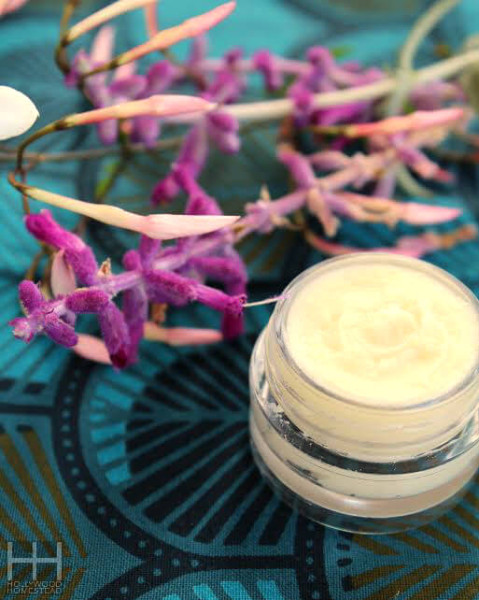 The following two tabs change content below.
Sylvie McCracken is a former celebrity assistant in Hollywood turned full time entrepreneur currently living in Ashland, Oregon with her kids. She writes about treating and preventing health conditions with real food and natural remedies, as well as anything else she feels like writing about because she's a rebel like that. ? he also mentors health professionals turned entrepreneurs on her other site, SylvieMcCracken.com
Latest posts by Sylvie McCracken (see all)