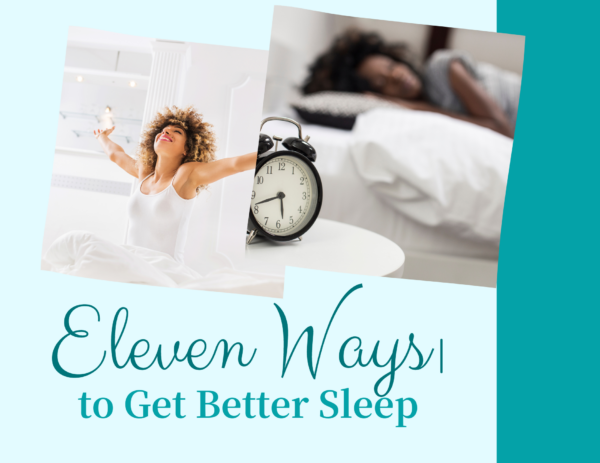 Sleep experts recommend that adults get eight hours of uninterrupted sleep, but you and I know that isn't always easy. You wake up in the middle of the night tossing and turning. Worries keep you from falling to sleep peacefully. Before you know it, you're on your phone scrolling for an hour and can't sleep all night.
It's easy to brush off an hour or two of sleep, but every minute of sleep is precious. Sleep regulates hormone production, supports your immune system, and even aids weight loss. Losing sleep increases your risk of heart disease, diabetes, and mood disorders. If you are not reaching eight hours each night, consider adjusting your routine. Small steps can help you move through sleep cycles and wake up more refreshed every morning.
Stop Working In Bed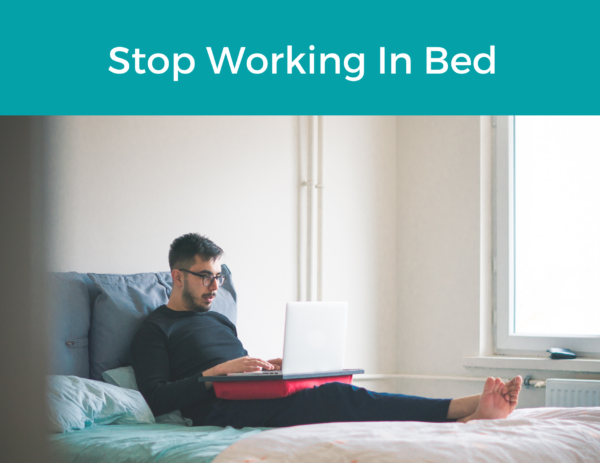 The pandemic allowed many to enjoy working from home – but there is also a danger in spending your entire day in bed. Sitting in bed forces you to sit with a slumped posture, and your bed will become a place of stress and to-do lists. Be intentional about where you spend your time. Keep the place where you stress about work separate from where you ease into sleep.
Turn Down the Temperature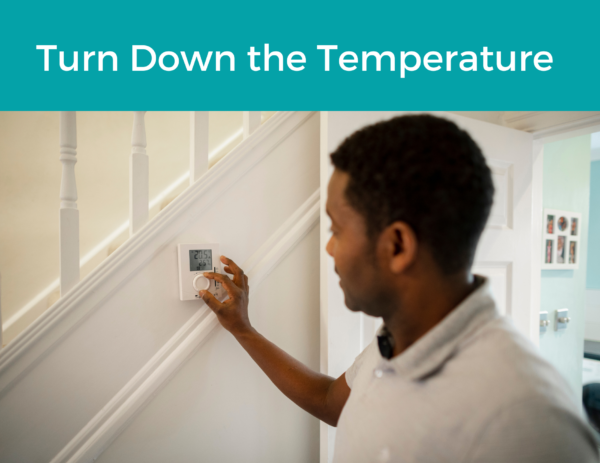 Our bodies undergo a lot of changes when we sleep. Our heart rate changes. Breathing changes. In REM sleep, our muscles are basically paralyzed (except our rapidly moving eyes!) One notable change is our core temperature. When melatonin is first released two hours before sleep, our core temperature drops slightly. At its lowest point, our core temperature is two whole degrees below the normal daily temperature.
This is why sleep experts suggest that you sleep in a room that is much colder than you might expect – between 60 to 67 degrees Fahrenheit! You can control the temperature of your sleep environment the "old-fashioned way" by turning down the thermostat, running up your energy bills, and feeling chilly in the morning. Or you can do what I do. I use the OOLER sleep system to change my bed temperature through the night. The bluetooth-enabled system allows you to adjust temperatures straight from your phone. Cool down your space at night, and gently warm yourself awake in the morning!
Enjoy a Bath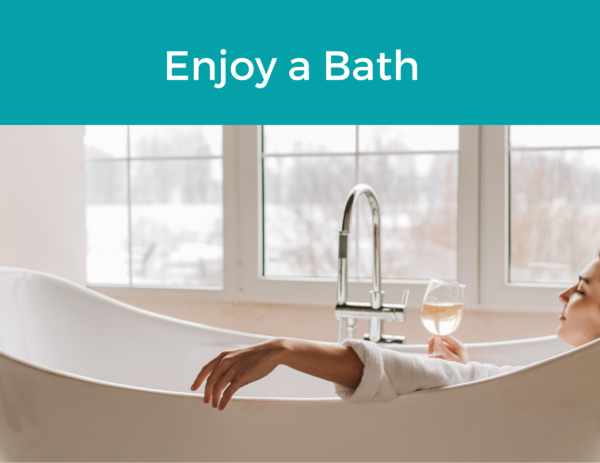 Separating the worries of the day with the calm of the evening takes some time. A calm, quiet bath with magnesium or Epsom salts can help you transition into a time of rest and relaxation. Magnesium is a nutrient that helps the body relax at night, while Epsom salts reduce pain and ease sore muscles that carry you through the day. Turn on the tap, grab a paperback book, and let these bath products ease you into a restful sleep. A therapeutic dose of epsom salts is 4lbs – so make sure to stock up! I have my soaks on a subscription so I never run out. Here's the one I love:
Go to Bed At the Same Time Every Night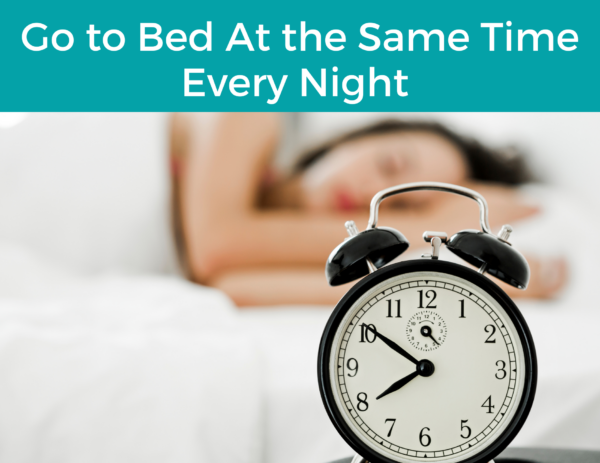 Ever feel that "2:30 feeling"? For some reason, every afternoon, you crash. We do this because our bodies have a circadian rhythm. This rhythm works like an internal clock, by which it releases certain hormones. These hormones may give us a burst of energy or lull us to sleep every night.
Our bodies can adjust over time to what time we need more or less energy, but this can only be done with a regular routine. Are you going to bed at 9 p.m. one night and 1 a.m. the next? Your body doesn't know when to wind down. Following your natural circadian rhythm increases the likelihood that you will feel awake and ease into sleep at the same time every day.
Leave Your Phone in Another Room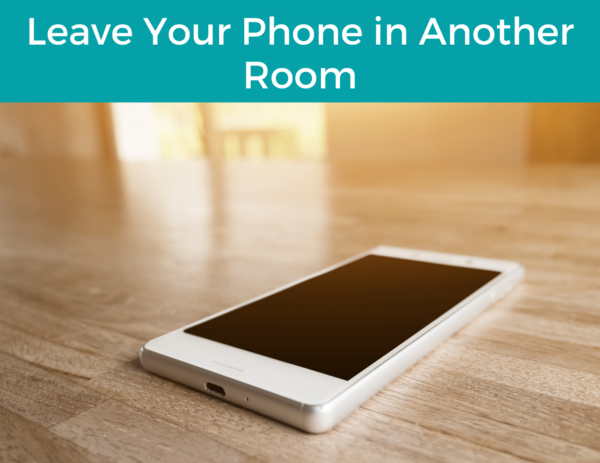 One hormone crucial for regulating your circadian rhythms is melatonin. This hormone is what makes you sleepy at night.
Studies show that light, specifically blue light, impedes the release of melatonin. And the light that is coming from your screens and computers? That is blue light.
The circadian rhythm instructs the body to release this hormone two hours before it's time to sleep. If you are on your phone in bed, you are setting yourself up for two hours of tossing and turning. Reducing screen time before bed significantly improves your ability to fall asleep easily.
That's why Ariana Huffington has a separate bed for her phone, where it can charge outside of her bedroom.
Wake Up to Natural Light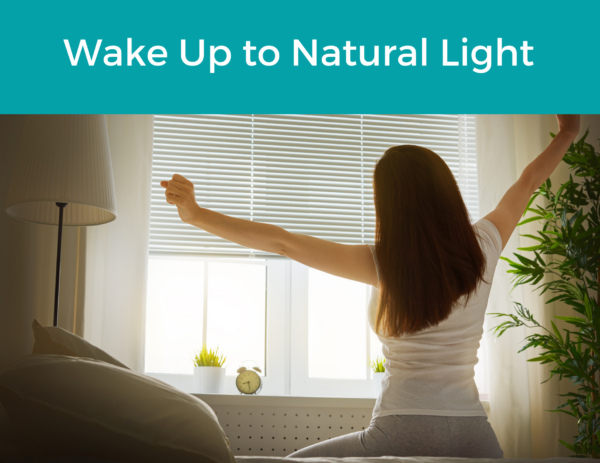 Consider when you are shutting off your exposure to light and when you are stepping back into it. Getting natural light in your eyes without sunglasses early in the day can also help set your circadian rhythm straight. Step outside in the morning, take a deep breath, and be glad you are starting the day off on the right foot!
Buy Blue Light Blocking Glasses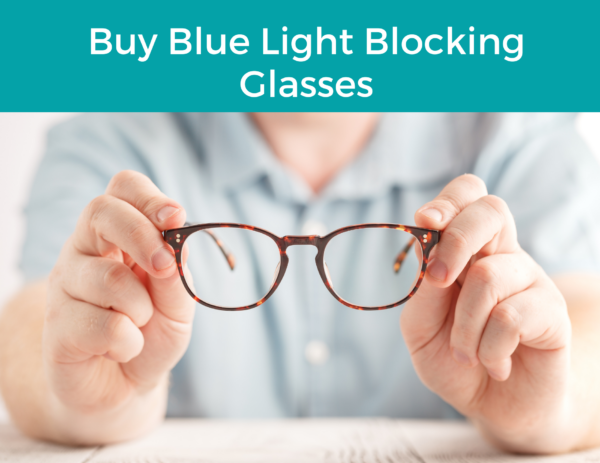 Reduce the amount of blue light you consume before bed by blocking it from reaching your eyes! Blue light blocking glasses act as a filter of blue light and lessen the strain that blue light puts on the eye. You do not have to have a prescription to buy blue blocking glasses – you can buy them right on Amazon! There are many different brands, from fancy ones that cost hundreds of dollars to more inexpensive options. I find these do the job just fine.
Take Melatonin Supplements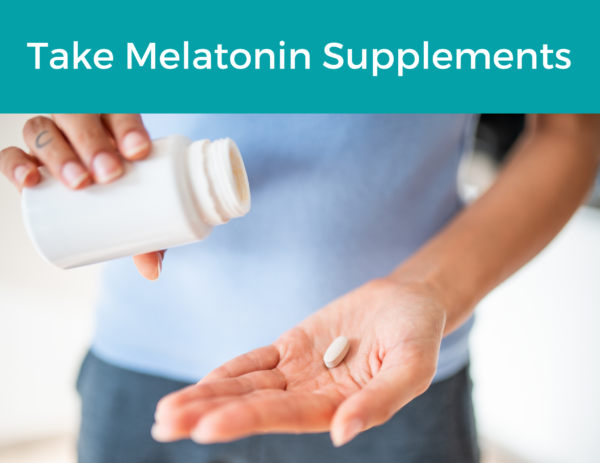 For people with certain mood disorders or cancer, blue light blockers may not be enough to encourage the production of melatonin. Melatonin production also decreases as you age. In these cases, or as you are adjusting to a new circadian rhythm, melatonin can help you ease into sleep more effectively.
Take melatonin as needed. (They are particularly helpful while traveling):
Be sure to consult your doctor before taking melatonin supplements and to find what dose is right for you. If you haven't used them before, 3mg might be enough, but you may find you need 5 or 10mg. In an ideal world we could produce your own melatonin on command but in a pinch (and to avoid jet lag) these are definitely in my bag.
Install Blackout Curtains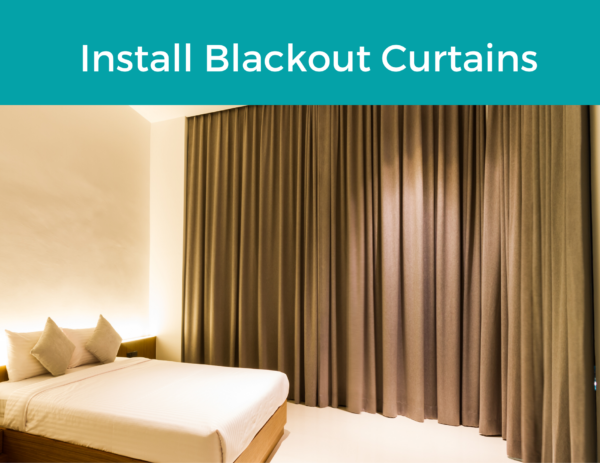 Lightness and darkness naturally keep our circadian rhythms going. Just as the dark tells us to unwind and rest, exposure to light encourages the body to wake up. Keep your room dark for a full night's rest.
If light streams in through your window at night, consider purchasing these inexpensive blackout curtains. These curtains come in many different styles and allow you to fall asleep and stay asleep in the comfort of a dark bedroom at all hours of the night (or day!)
Wear a Sleep Mask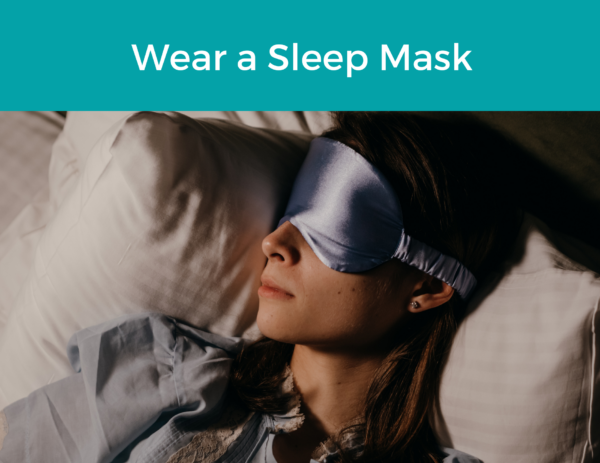 Protect yourself from light exposure anywhere with a sleep mask. Sleep masks work on planes, in hotel rooms, or even next to a partner who likes to stay up or move around during the night. Not all sleep masks provide full, comfortable coverage, so consider buying one of my favorites:
Track Your Sleep
Falling asleep or waking up on time may not be the problem. It is possible that you may be getting eight hours of interrupted, or light sleep. The body needs to cycle through many stages of sleep to release proper hormones and process the day. If we do not reach the deepest levels of sleep, we won't get all the benefits of our rest and may wake up feeling groggy.
Sleep trackers like the Oura Ring track how much time you are spending in deep or REM states of sleep, as well as how often you are getting to bed at the same time. During the day, the Oura Ring tracks activity, calories burned, and heart rate variability. As you implement some of the suggestions from this list, you may see that your sleep improves and you are setting yourself up for a better day!
Want a $50 discount on the Oura Ring? I've only got five! Click here and claim yours today!
Do you already implement these habits into your nightly routine? What is helping you sleep soundly? Let us know below!
How Can You Get Better Sleep at Night?
Stop Working In Bed
Turn Down the Temperature
Install Blackout Curtains
Wear a Sleep Mask
Go to Bed At the Same Time Every Night
Wake Up to Natural Light
Wear Blue Blocking Glasses
Take Melatonin Supplements
Leave Your Phone in Another Room
Enjoy a Bath
Track Your Sleep
The following two tabs change content below.
Sylvie McCracken is a former celebrity assistant in Hollywood turned full time entrepreneur currently living in Ashland, Oregon with her kids. She writes about treating and preventing health conditions with real food and natural remedies, as well as anything else she feels like writing about because she's a rebel like that. ? he also mentors health professionals turned entrepreneurs on her other site, SylvieMcCracken.com
Latest posts by Sylvie McCracken (see all)