If you are like most people, you spent your life following a specific set of practices to boost your health. You go to the doctor when you are sick. The doctor prescribes medication. You take the medication, and you will supposedly be back to normal within a few days. But not everyone has those same results with Western, "traditional" medicine. Instead, they look to alternative health treatments.
Are you curious about alternative health treatments? Use this resource as a great place to start exploring your options. Note that these treatments are suggestions, and will not work to treat all ailments. Reach out to a professional that you trust before exploring these treatments.
What Alternative Health Treatments Should You Try Next?
Adaptogens
CBD
At-home health tests
Float spas
Reiki
Mindfulness practices
Nootropics
Cryotherapy
Alternative Health Treatment #1: Adaptogens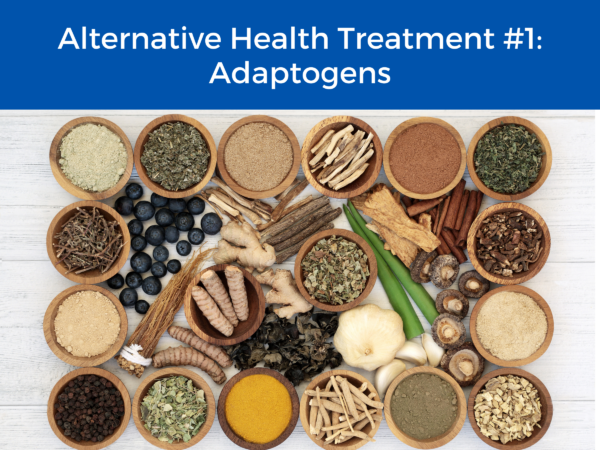 Our bodies do a lot to reach homeostasis. We sweat to cool ourselves down. We release insulin to reduce the concentration of sugar in the blood. And we urinate to release excess water and waste in the body! Homeostasis is the goal behind our most basic bodily functions. We can reach homeostasis with the help of adaptogens.
Adaptogens are foods and herbal medicines that help the body reduce stress and achieve homeostasis. You might already consume adaptogens in your diet. Ginseng, Ashwagandha, and holy basil are all considered adaptogens. In recent years, adaptogenic mushrooms have made their way to the forefront of the discussions of adaptogens. Mushrooms like cordyceps, reishi, and Lion's mane are adaptogenic.
Adaptogens can become part of your daily routine in many ways!
Alternative Health Treatment #2: CBD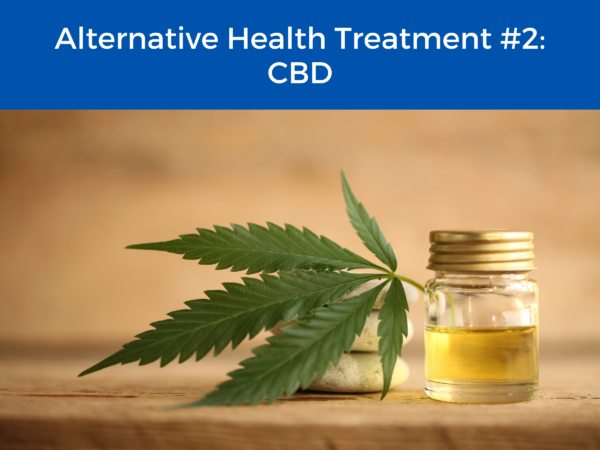 CBD is another substance that can be used to promote homeostasis throughout the body. Over the years, it's gotten a bad rap for its association with the cannabis plant. But did you know CBD doesn't get you "high?" CBD is one over 100 chemical compounds in the cannabis plant, including hemp. (THC is the chemical compound that makes you feel stoned.)
How to Use CBD for Health
People use CBD to:
Reduce various types of pain
Stabilize mood
Reduce brain fog
Stimulate appetite
Reduce nausea
You can smoke CBD joints, take CBD capsules, or drop CBD tinctures into your morning coffee! Choose the method that works for you. CBD can be consumed safely and daily, but if you are on medication, check with a professional before consuming CBD.
Some of the best CBD products currently on the market include Nature's Beneficials Organic Hemp Oil Extract Drops.
Alternative Health Treatment #3: At-home Health Tests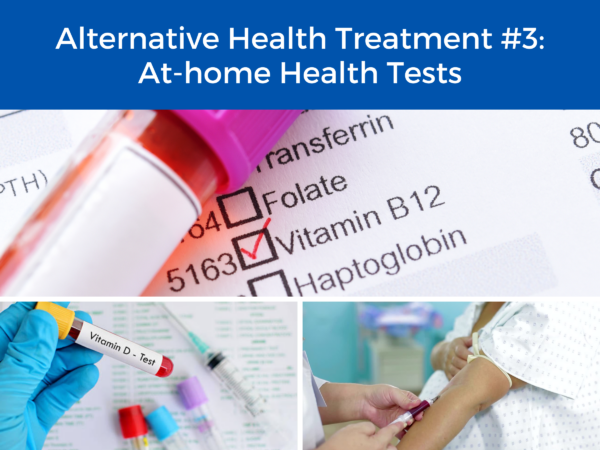 How do you know that you are healthy? Some rely on how they are feeling throughout the day. Others attend regular physicals or checkups. But these methods don't always tell the full story. At-home health tests can help you assess your health from the comfort of your own home, on your own time. As you endure treatments, adjust your diet, or just take control of your health, at-home health tests can also help you track your progress.
Some of the most popular tests among our readers include:
Alternative Health Treatment #4: Float spas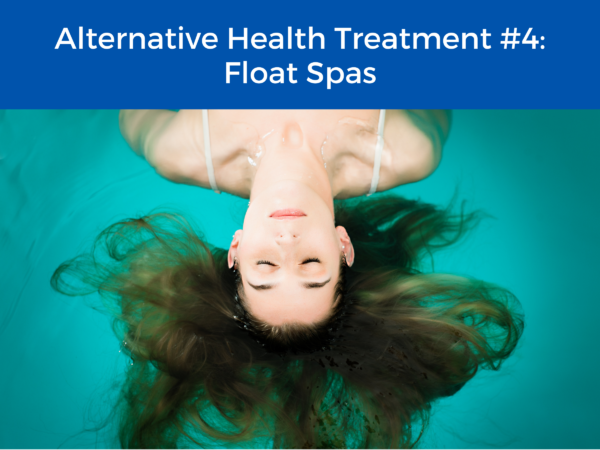 Who knew that sensory deprivation was so beneficial? A float spa, also known as Reduced Environmental Stimulation Therapy, is a fantastic way to reset and rejuvenate the body. The concept is luxurious. You enter a dark sensory deprivation tank filled with Epsom salts. Due to the salinity of the water, you can float on your back and rest.
Early studies of this treatment suggest that float spas can treat a variety of ailments:
Stress
Muscle tension
Pain
Anxiety and depression
Alternative Health Treatment #5: Reiki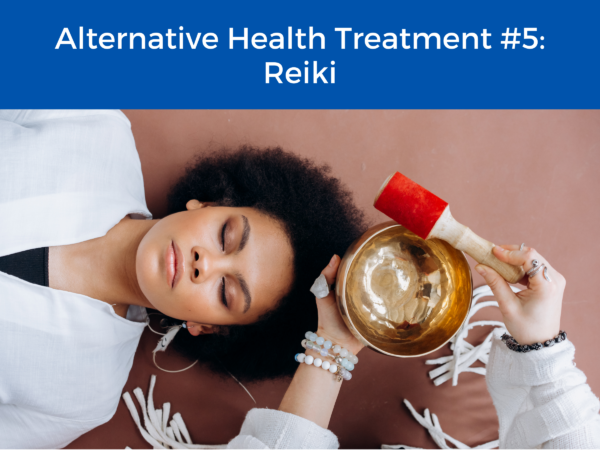 If floating in a tank or traditional spa treatments are not your style, you may want to consider Reiki. Think of Reiki as a massage that doesn't involve any touch. Reiki was developed in Japan in the 1920s as a form of energy healing. Today, studies on reiki have suggested it to be used as a complementary therapy. Using it alongside other treatments can reduce anxiety and depression.
Alternative Health Treatment #6: Mindfulness Practices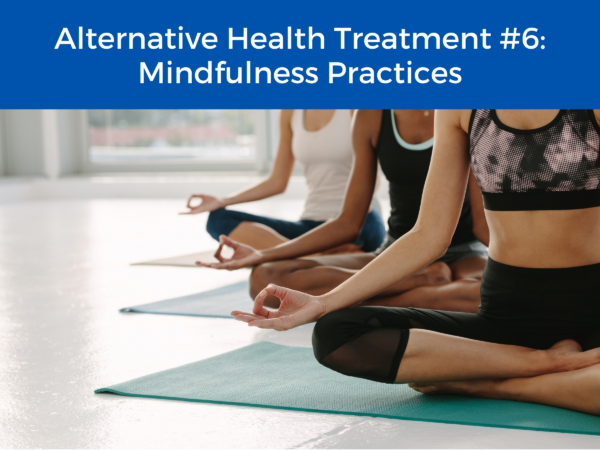 Alternative health treatments do not have to cost money or require the presence of another person. You can begin your healing process by sitting with yourself, practicing mindfulness.
Mindfulness is the practice of being present. It begins when you are taking notice of the sights, smells, sounds, tastes, and feelings around you. Mindfulness can be achieved through meditation, yoga, or just being present in your own way.
For a practice so simple, the benefits are endless. has conducted multiple studies on mindfulness and its benefits. They believe that mindfulness isn't just a way to reduce stress. Patients who engaged in mindfulness practices have achieved:
Improved sleep
Lower blood pressure
Improved emotional regulation
Reduced pro-inflammatory gene expression
Improved executive functioning
Not bad for a simple treatment!
Alternative Health Treatment #7: Nootropics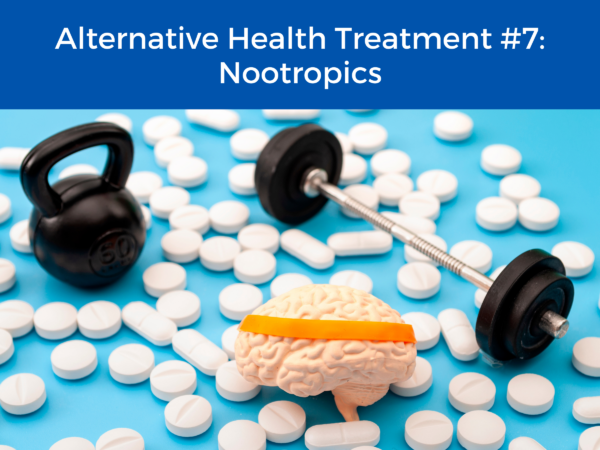 Treatments for the mind elevate the health of the body, and vice versa. Feeding your mind is crucial to overall health! That's why many people take nootropics.
Nootropics are supplements that aim to specifically improve cognitive functioning. Not all nootropics are the same, but most help people enjoy a clearer mind and enhanced memory throughout the day.
Some of our favorite nootropics include:
Alternative Health Treatment #8: Cryotherapy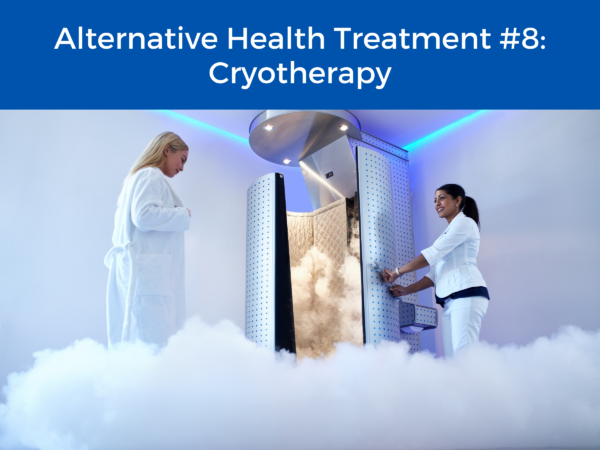 Step inside a chilly chamber and come out feeling amazing! Cryotherapy is a treatment that takes place in a tank that releases liquid nitrogen around the body. Temperatures inside the tank can reach as low as -250 degrees Fahrenheit! Cryotherapy patients are only in the tank for a minute of minutes, but the benefits may last throughout the day.
Cryotherapy has already become popular among professional athletes who use it in recovery. But studies suggest that the treatment may also be used to treat conditions like obesity and diabetes.
Have you tried any of these treatments? Excited to add one or more to your healthcare regimen? Let us know below, and keep the conversation going about alternative health treatments.
The following two tabs change content below.
Sylvie McCracken is a former celebrity assistant in Hollywood turned full time entrepreneur currently living in Ashland, Oregon with her kids. She writes about treating and preventing health conditions with real food and natural remedies, as well as anything else she feels like writing about because she's a rebel like that. ? he also mentors health professionals turned entrepreneurs on her other site, SylvieMcCracken.com
Latest posts by Sylvie McCracken (see all)