Since my daughter's scoliosis surgery earlier this year we've been trying to incorporate more
turmeric
into our foods to help aid her recovery.  
Turmeric
is native to south Asia.  It is a plant in the ginger family and a great anti-inflammatory.  (Note: It does stain clothing if very concentrated)
Sauces are a great way to add a little turmeric to your food!  This creamy turmeric sauce recipe has become a staple in our house.  It gets its creaminess from coconut milk, so it is completely paleo and great for reducing inflammation.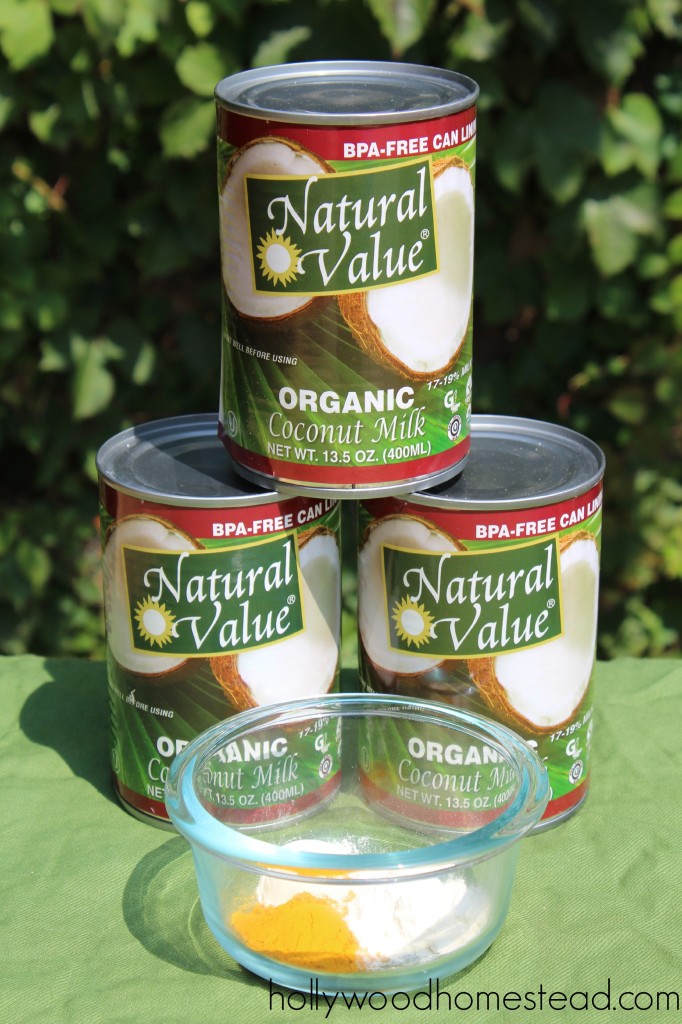 Instructions:
Pour coconut milk into a saucepan (12″ works well).
Add all the spices.
Mix well and bring to a boil.
Let simmer to thicken the sauce for 15-30 minutes – the longer it simmers, the stronger the flavor and the thicker the sauce.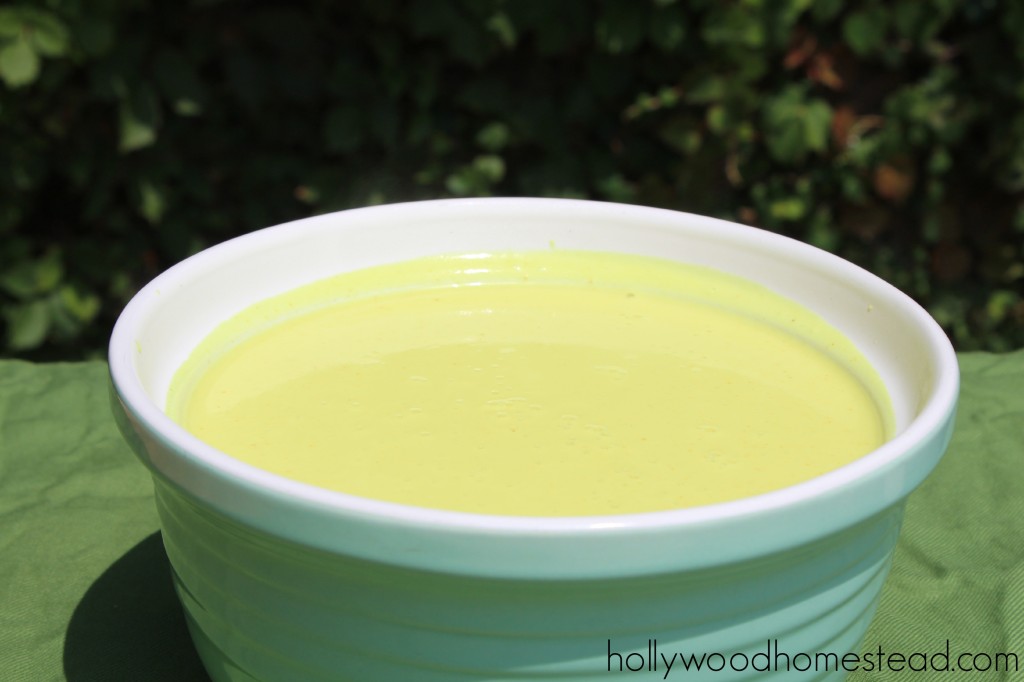 The kids LOVE this sauce.  They want it slathered on their burgers, vegetables and like to use it as dipping sauce.  Enjoy!
Interested in how to transition your family to paleo? Read my eBook Paleo Made Easy. It contains practical advice for busy families, shopping tips, answers to pretty much every paleo lifestyle question, and 45+ delicious paleo recipes.  Learn more here.
The following two tabs change content below.
Sylvie McCracken is a former celebrity assistant in Hollywood turned full time entrepreneur currently living in Ashland, Oregon with her kids. She writes about treating and preventing health conditions with real food and natural remedies, as well as anything else she feels like writing about because she's a rebel like that. ? he also mentors health professionals turned entrepreneurs on her other site, SylvieMcCracken.com
Latest posts by Sylvie McCracken (see all)