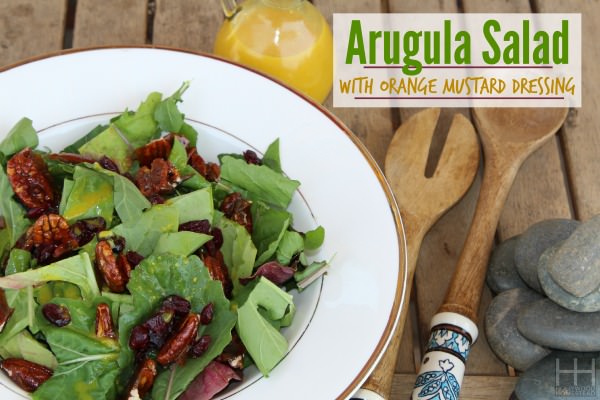 Ok I don't know about you but I'm ready to lighten things up around here.  The last couple weeks have been all about histamine intolerance, thyroid disorders, diabetes, and leaky gut.
I planted a heck of a lot of arugula in my garden his year so be prepared to see a lot of arugula recipes in the coming weeks 🙂
This recipe is quite sweet and it's not something we make every day but it's fun to add some sweetness to balance out the spice of the arugula.
Stay tuned for more arugula recipes cause there was a lot of it in that raised bed I harvested this past weekend!
Arugula Salad with Orange Mustard Dressing
Salad Ingredients:
Dressing Ingredients:
Directions:
Mix the dressing ingredients well.
Put the honey in a pan on medium heat.
Mix in the pecans until  they are coated and place on parchment paper until cool.
Put the arugula in a salad bowl and mix in the dressing.
Mix in the cranberries and pecans.
Enjoy!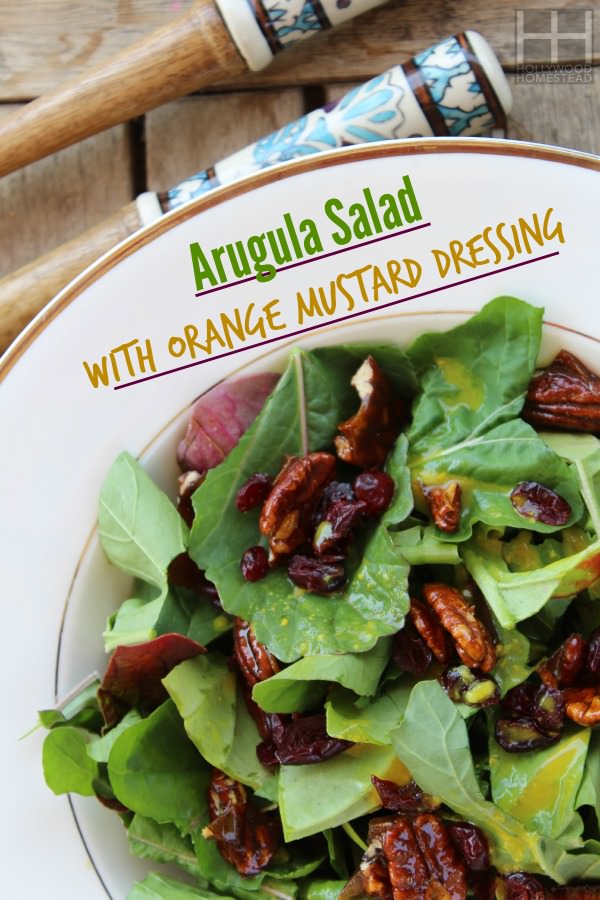 The following two tabs change content below.
Sylvie McCracken is a former celebrity assistant in Hollywood turned full time entrepreneur currently living in Ashland, Oregon with her kids. She writes about treating and preventing health conditions with real food and natural remedies, as well as anything else she feels like writing about because she's a rebel like that. ? he also mentors health professionals turned entrepreneurs on her other site, SylvieMcCracken.com
Latest posts by Sylvie McCracken (see all)