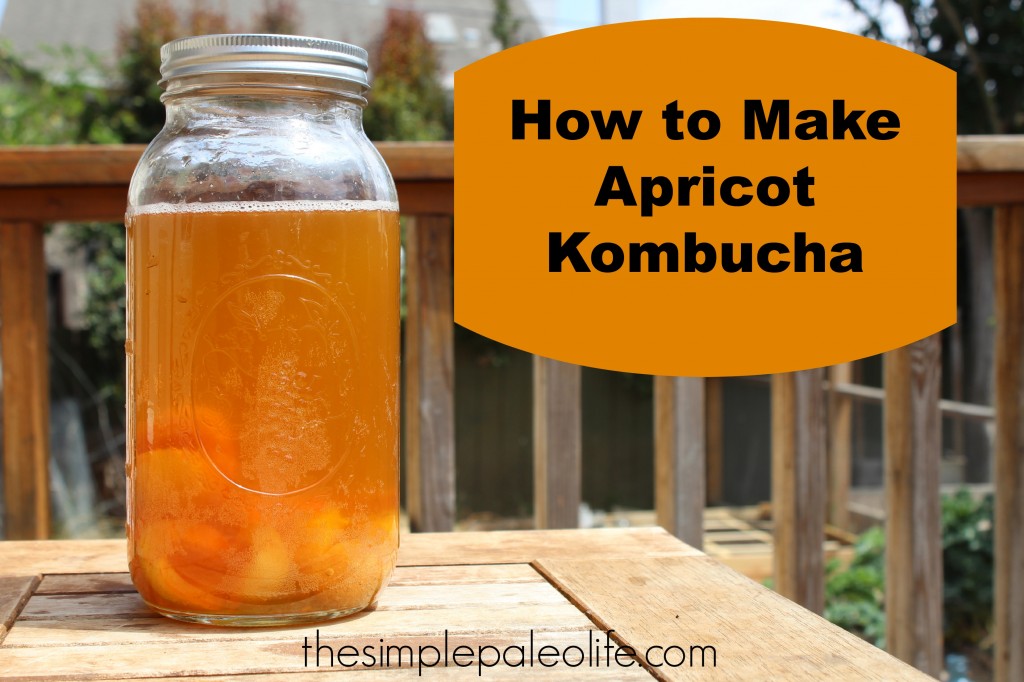 We have tons of  apricots on our tree right now which we used to make Dehydrated Apricots as shown in this post.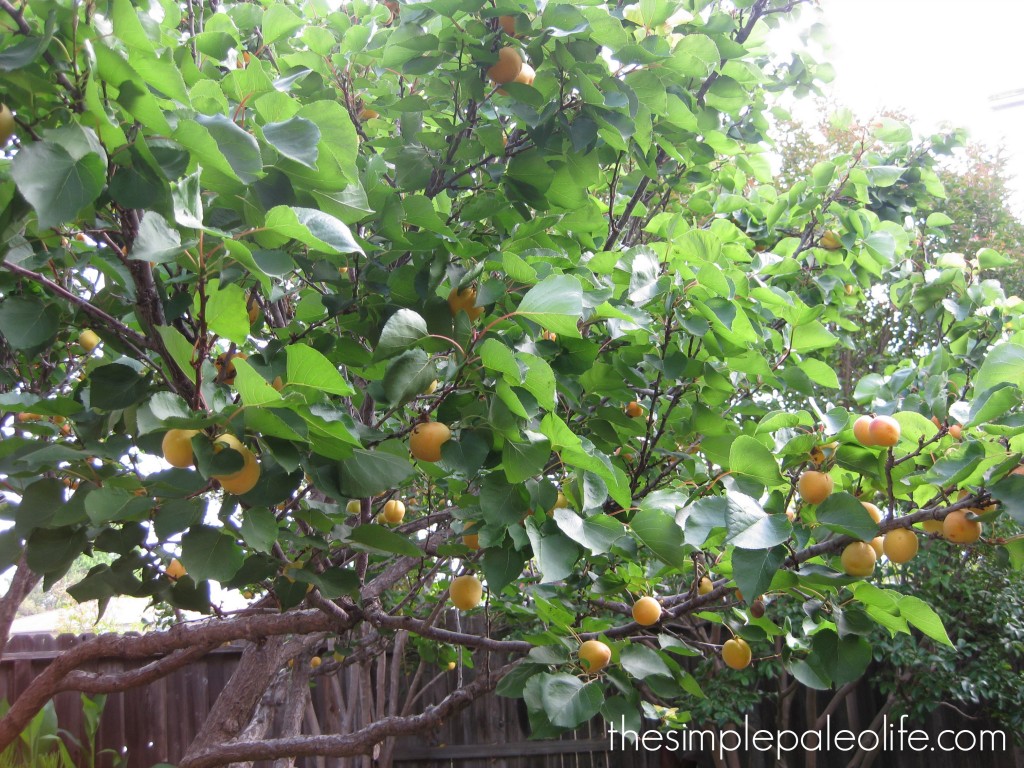 In order to flavor it with apricots during the second fermentation you simply:
Pour your fermented kombucha into a storage container with a lid (these half-gallon mason jars work beautifully).
Wash apricots and cut in half to remove pits.
Add about 5 apricots to your kombucha.
Replace the lid and wait 5-7 days to infuse the apricot flavor.
Enjoy! (if you can beat the kids to it).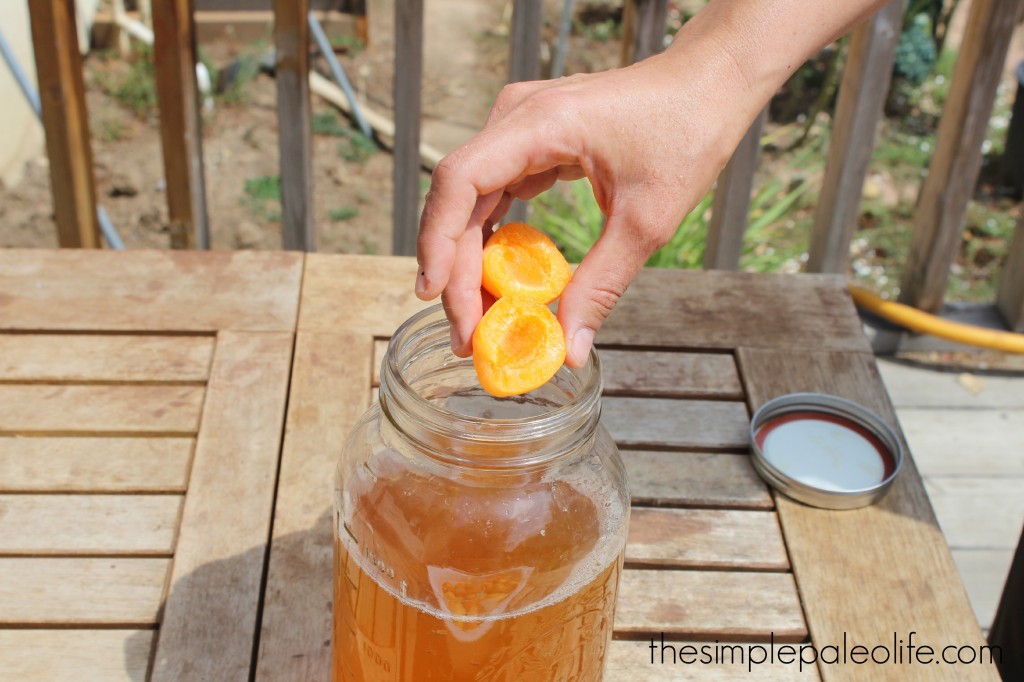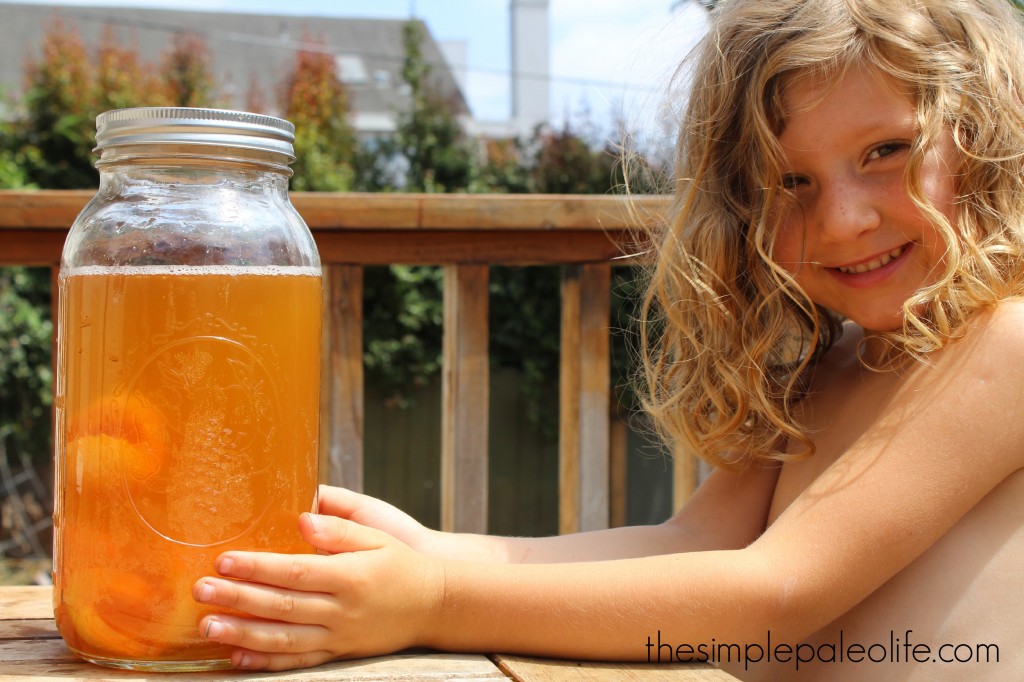 If you like this recipe, try out these kombucha recipes:
Want to learn more about fermenting food? Check out Oh Lardy's Guide to Fermenting Fruits & Vegetables. You will get easy instructions and delicious recipes to put you on the road to better health.

The following two tabs change content below.
Sylvie McCracken is a former celebrity assistant in Hollywood turned full time entrepreneur currently living in Ashland, Oregon with her kids. She writes about treating and preventing health conditions with real food and natural remedies, as well as anything else she feels like writing about because she's a rebel like that. ? he also mentors health professionals turned entrepreneurs on her other site, SylvieMcCracken.com
Latest posts by Sylvie McCracken (see all)