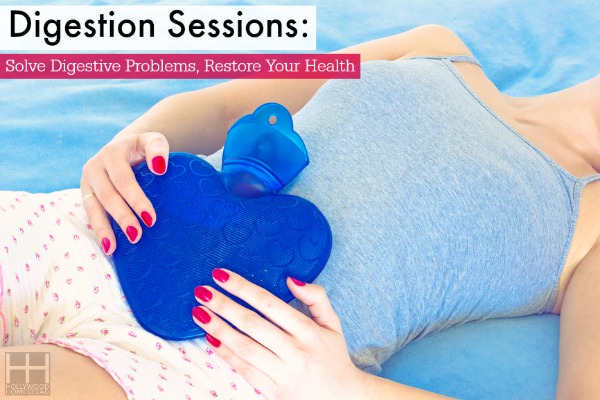 If you are an American, then there is a very good chance that some digestive disorder is affecting you. The National Institute of Health says that 60 to 70 million Americans are affected by digestive diseases daily. These digestive diseases cause:
3 million ambulatory care visits
7 hospitalizations
4 million surgical procedures
245,921 deaths!
Wowzers!
Some of these digestive disorders don't seem very serious and are more of a nuisance, such as hemorrhoids, whereas others like diverticular disease, peptic ulcers, and pancreatitis are causing thousands of deaths each year. We also now know that many diseases, such as organ problems and inflammation, are actually misdiagnosed digestion problems.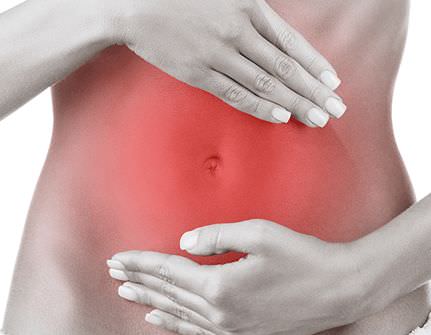 These stats are particularly frustrating because nothing is being done to solve the problem. Sure, there is no shortage of adverts on TV for heartburn drugs and constipation medicines – but these "cures" are actually part of the problem. All conventional treatments do is address the symptoms of the problem, and not the underlying cause of the problem.
The good news is that people are waking up to the importance of digestion to our overall health. Many people are going gluten-free and successfully curing health problems like eczema, PMS and hormone problems, low energy, and mood swings – to name just a few.
Going gluten-free is one important step to reclaiming your health and solving digestion problems. But it isn't enough. The typical diet has a lot more problems than just gluten to consider, and these diet factors are wreaking havoc on our guts.
I've written about digestive problems a lot, like my experience with healing h. pylori naturally and my eBook The Gelatin Secret has an entire chapter about the importance of gut health and how gelatin can help cure leaky gut. But I'm not an expert on everything digestive. So, I was super excited to hear that Sean Croxton from Underground Wellness has compiled a panel of experts for an online HD video conference called The Digestion Sessions.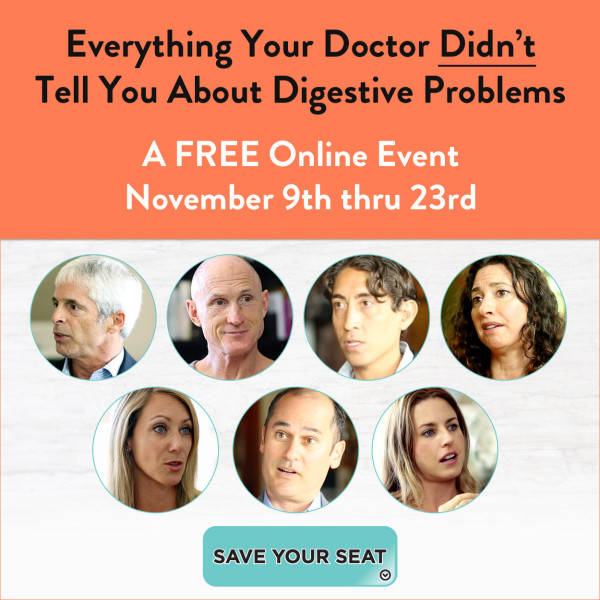 What is the Digestion Sessions?
The Digestion Sessions is a FREE online conference in HD which will take place from November 9th through the 23rd. All you need to do to attend the online conference is sign up online here.
The conference consists of 25 functional medicine doctors (meaning they tell you how to cure the cause of the problem and not just the symptoms), naturopaths, best-selling authors and real food chefs.
Here are some of the speakers I am really excited about:
The Gut-Brain Axis – Dr. Datis Kharazzian, DHSc, DC, MNeuroSC
How to Kick Candida for Good – Christa Orecchio, CHN
Bloat and Small Intestine Bacterial Overgrowth – Dr. Allison Siebecker, ND
Extinguishing Inflammation with Real Foods – Dr. Tom O'Bryan, DC
New Perspectives on Celiac Disease and Gluten Sensitivity – Sayer Ji
Healing Your Gut with Real Foods – Dr. Jillian Sarno Teta, ND
The Stress Cycle: A Mind-Body Approach to Resetting Your Digestive Rhythm – Dr. Alan Christianson, NMD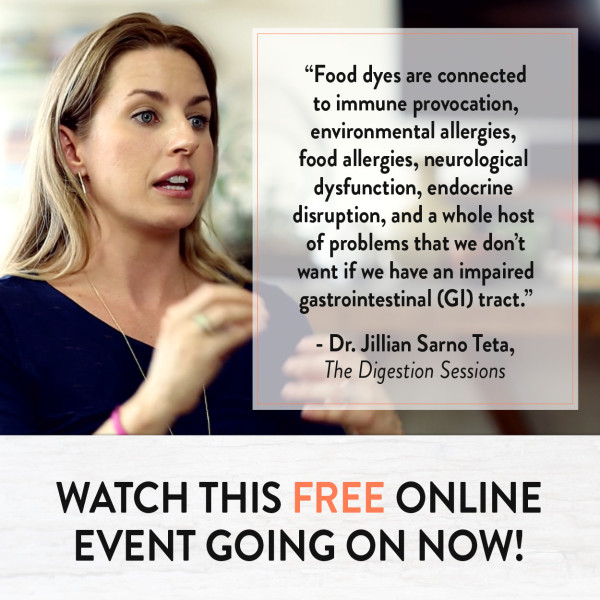 It seems like they've covered every major issue on digestive and gut health in the conference. Plus, there are real-food chefs (like my friend Arsy from Rubies and Radishes) who will give presentations on how to cook gut-healing meals. I'm excited about picking up some new cooking tricks!
The Digestion Sessions conference is completely free to view during the event, and you get some free bonuses the moment you register.  If you miss the event or want to re-watch a panel, you can also purchase the sessions and view them at any time.
Don't miss this excellent online conference and be sure to share it with your family and friends- they will thank you for it!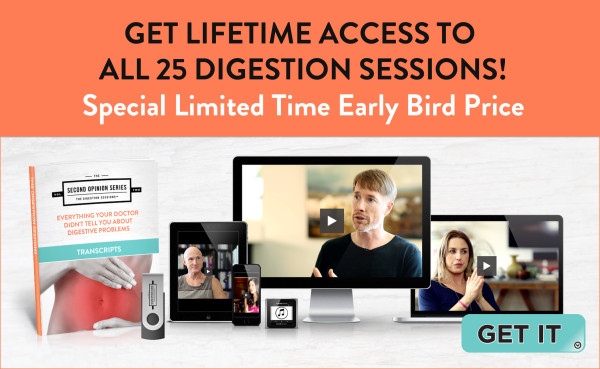 The following two tabs change content below.
Sylvie McCracken is a former celebrity assistant in Hollywood turned full time entrepreneur currently living in Ashland, Oregon with her husband and 3 kids. She writes about treating and preventing health conditions with real food and natural remedies, as well as anything else she feels like writing about because she's a rebel like that. 😉 She also mentors entrepreneurs on her other site, SylvieMcCracken.com
Latest posts by Sylvie McCracken (see all)